Do you think some day women can really understand men, or vice versa?
That was just rhetorical, okay, don't take me seriously…
For the life of me, I can never understand how my own husband thinks.
He just bought me a 10-pound pork loin!
Do you know how big a 10-pound pork loin is? Just look at your leg, that's how big it is.
What was he thinking?!
Oooh..it was on sale?? That makes perfect sense!
Is he out of his freaking mind?! Doesn't he know how long it'll take us to eat a 10-pound pork loin?!
That was just rhetorical, okay, don't take me seriously… Of course I've seen a bigger piece of meat before. Or even cooked one. I'll cook one again next week. You know, my annual 20-pound turkey?
Which brings me to my next point. I need to clean out my fridge to make room for that 20-pounder. But it just got harder with the 10-pounder in it.
Seriously!
Anyway, I cut a piece off it to make this…pork hominy bean posole stew thingy… Trust me, there's pork in there…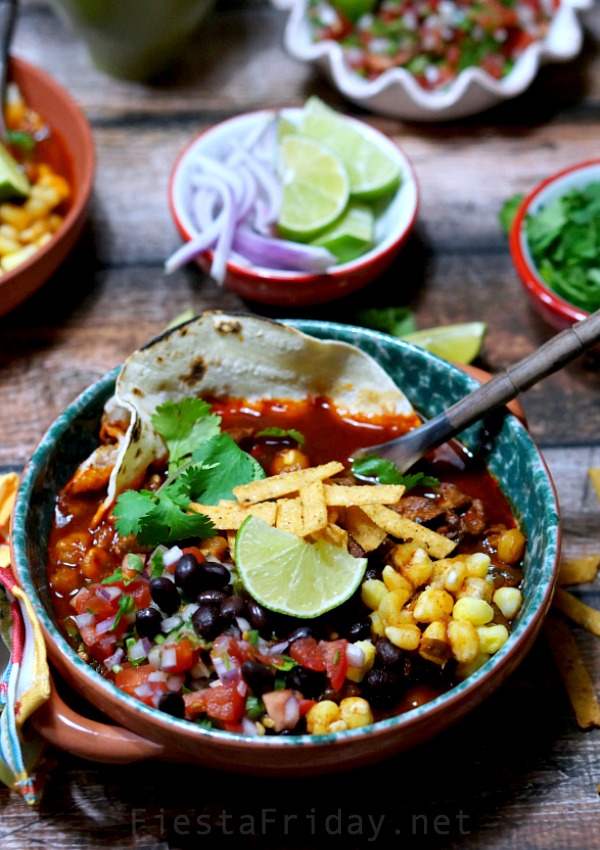 I still have 8 pounds left…
(As I was typing this, Skye was looking at me intently… Hmm, can you feed your dog pork jerky?…)
Now, Features!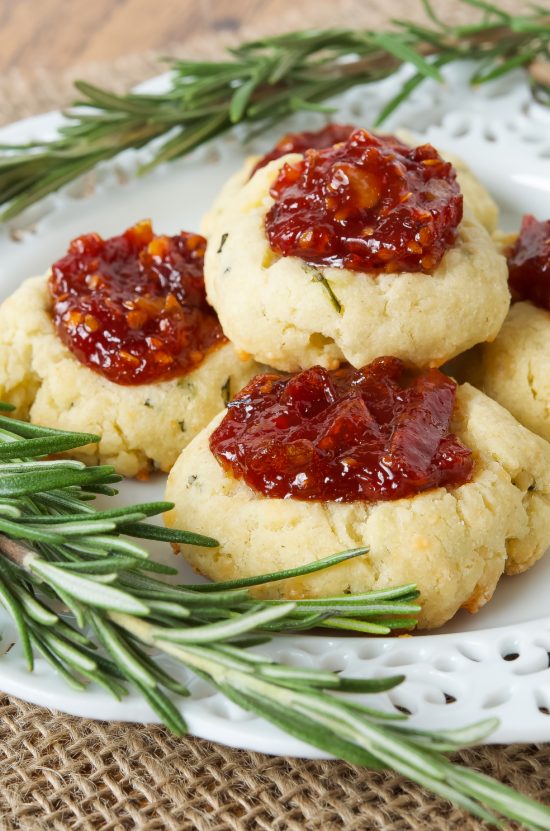 Cheesy Thumbprint Cookies with Tomato Bourbon Jam
Caramelized Onion Gouda Casatiello
Butterfinger Cheesecaake Brownies
Double Pumpkin Goats Cheese Pizza
***
Now, let's party! Join Fiesta Friday #146 by adding your link. Don't forget to link your post to FiestaFriday.net and the co-hosts' blogs. Your co-hosts this week are Antonia @ Zoale and Petra @ Food Eat Love
If you're new to Fiesta Friday, please read the guidelines.
[inlinkz_linkup id=678525 mode=1]