So, just checking in with you…
Has everyone here absorbed and accepted the news yet? That we will have a President Trump for at least the next four years?
At my work, there are happy and satisfied people and then there are sad and dejected people, and because this is New Jersey, a blue state, there are more of the latter than the first.
But ALL seemed stunned by the results. ALL seemed to think there would be a second President Clinton.
And because this is a school, politics is not discussed openly. And my job for the last couple of days seems to have evolved into a counselor…
I listened to the happy ones, who wanted to gloat…
And I listened to the depressed ones, who wanted to unload…
To the happy ones, I said congratulations…
To the depressed ones (and I made sure I spent extra time listening to them), I said it's okay… It will be okay… (One person even recorded me saying that so she can play it at home when she needs it; she said she found the way I said it very reassuring and calming… LOL)
As for myself, I remain optimistic and hopeful…
I think it's easy for me because I'm not overly partisan to begin with. I've voted for both sides on different occasions.
I happen to think that many, if not most, things in politics are not totally black and white. Few things in politics are so clear-cut that no side can claim their policy is the only right path forward.
So, if you want to gloat or unload here at Fiesta Friday today, the floor is yours… It's good for the soul to talk…
We just need to be respectful of one another. If President Obama and President-elect Trump can do it (How about that meeting they had, huh? Was that amazing or what?!), so can we…
Now, Features!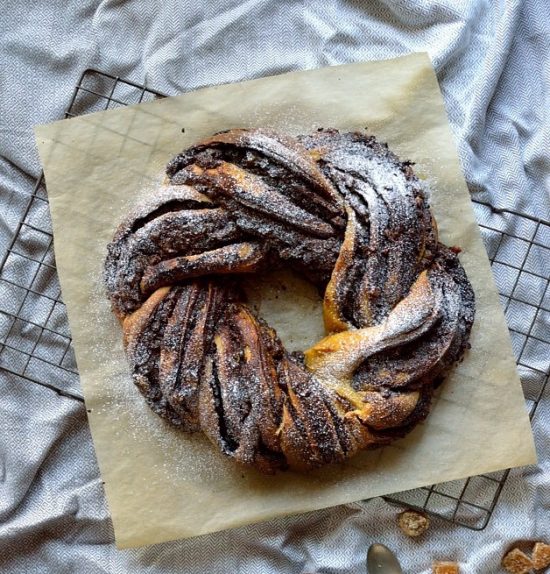 Chocolate Ginger Pumpkin Bread Wreath
from Hannah @ Domestic Gothesss
"Surfing Hannah's blog is very inspiring, for the recipes she shares and for the beautiful photos she takes. Her wreath must be delicious, even though it is too beautiful to cut into pieces!" — Margy
Shortcut Pork Ramen with Vaguely Vietnamese Pork
from Mollie @ The Frugal Hausfrau
"Mollie never ceases to amaze me, she always manages to make a dish that stops me in my tracks, this is one I have to make." — Suzanne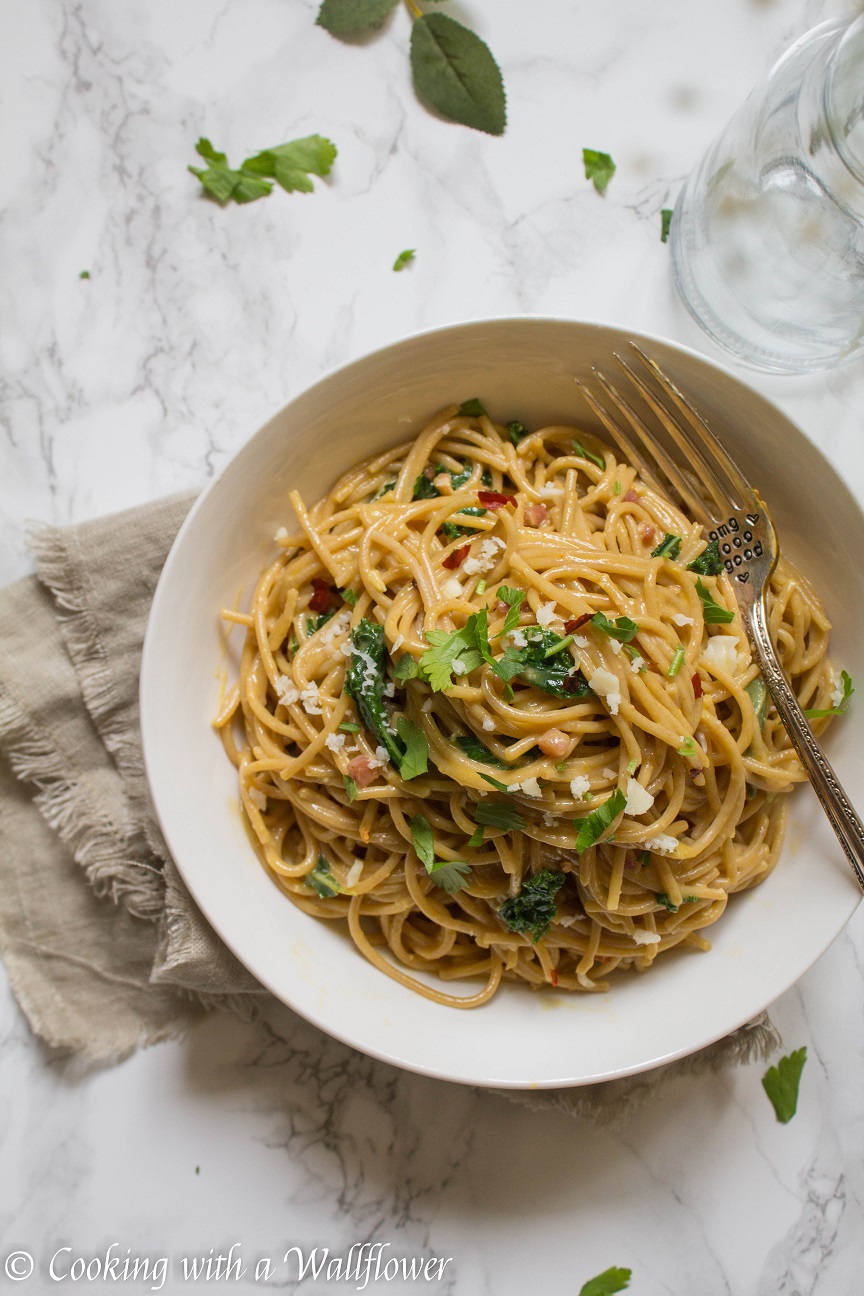 Pumpkin Kale Pasta Carbonara
from Andrea @ Cooking with a Wallflower
"I am being honest. Being 100% Italian, I am always skeptical when I see traditional recipes reinterpreted by non-Italian. But this interpretation of pasta alla carbonara made my mouth really water!" — Margy
Rustic Sourdough Loaf
from Ginger @ Ginger & Bread
"There is nothing like good homemade bread and this loaf is so lovely, rustic and delicious." — Suzanne
***
Now, let's party! Join Fiesta Friday #145 by adding your link. Don't forget to link your post to FiestaFriday.net.
If you're new to Fiesta Friday, please read the guidelines
We'll be voting for favorite links this time. Trust me, voting at Fiesta Friday is fun! So, don't forget to come back on Tuesday to vote!
[inlinkz_linkup id=677055 mode=1]