From time to time, my daughter would reread her Little House on the Prairie series. And when she does, she would ask for strange stuff.
Like corn cakes and bean soup…
Okay, maybe they're not so strange…but I swear she's asked me to make strange stuff before…
She likes to pretend she's Laura Ingalls. (Has anyone ever pretended to be Mary Ingalls?)
Anyway, like mother like daughter… I, too, sometimes like to channel my inner Ma Ingalls. And make strange stuff…
Like jam and preserves… And relishes and pickles…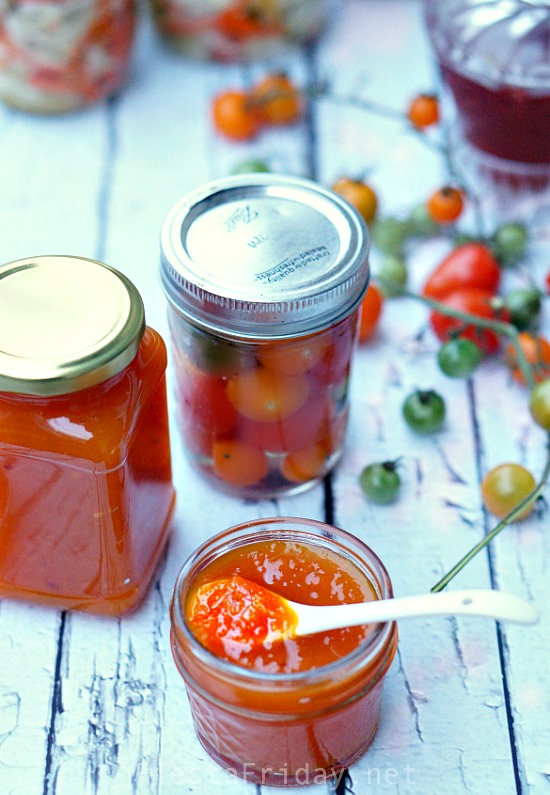 Okay, maybe they're not so strange… but the preserving or the canning is a little strange, don't you think? Who does that nowadays? It's definitely becoming a lost art.
It takes a lot of time and effort and sometimes it's actually more expensive than buying. And really, there's hardly any need to put up food for winter these days, the stores are open pretty much 24/7.
Still, I find it comforting and satisfying…
You know what they say… You can take the girl out of the country, but you can't take the country out of the girl.
Which is so, so strange for me to say since I didn't even grow up in the country. I'm a full-fledged city-raised girl.
Still, I like doing country stuff, and pretending to be Ma Ingalls. Next project, quilt…nah…
Now, Features!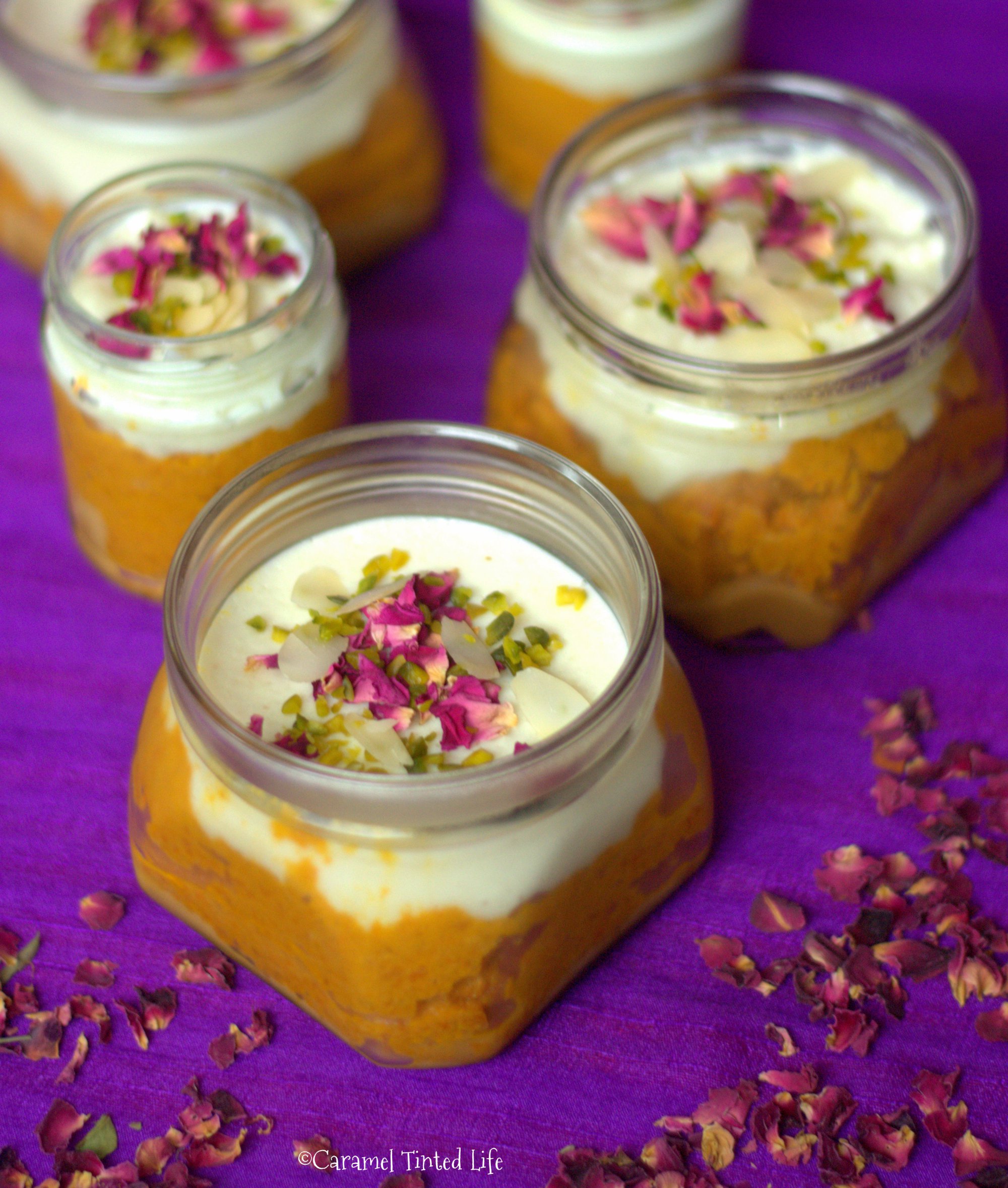 Diwali Dessert Jars from Shinta @ Caramel Tinted Life
"Shinta's photographs first attracted my attention, then when I read the ingredients I was sold. What a pretty dessert for Diwali – edible rose petals are a nice finishing touch." — Judi
"This is just such a beautiful presentation and such interesting combinations. I love how Shinta has used carrots to make a fudge. I know you can have carrot cake but carrot fudge? Never would have thought it! Also,the colours and flavours just pop." Maggie
Turmeric Rolls with Butternut and Pecan from Margy @ La Petite Casserole
"These are cinnamon rolls, plus more! You also get the goodness of turmeric and butternut squash in each bite. Aaaand…maple syrup drizzled on top of everything! Wow!" — Angie
Hasselback Bacon Apple Butternut Squash from Julie @ Hostess at Heart
"This has all the flavours of autumn plus bacon – what's not to love? I never would have thought of hasselbacking (is that a word) butternut squash but this has opened up a whole new world to me." Maggie
Karachi Biscuits/Eggless Candied Fruit Cookies from Vanitha @ Curry and Vanilla
"My first thought was "stollen" with the candied fruit and nuts but put those ingredients in a cookie and I would definitely come back for seconds." — Judi
***
Now, let's party! Join Fiesta Friday #144 by adding your link. Don't forget to link your post to FiestaFriday.net and the co-hosts' blogs. Your co-hosts this week are Margy @ La Petite Casserole and Suzanne @ apuginthekitchen
If you're new to Fiesta Friday, please read the guidelines.
[inlinkz_linkup id=675384 mode=1]