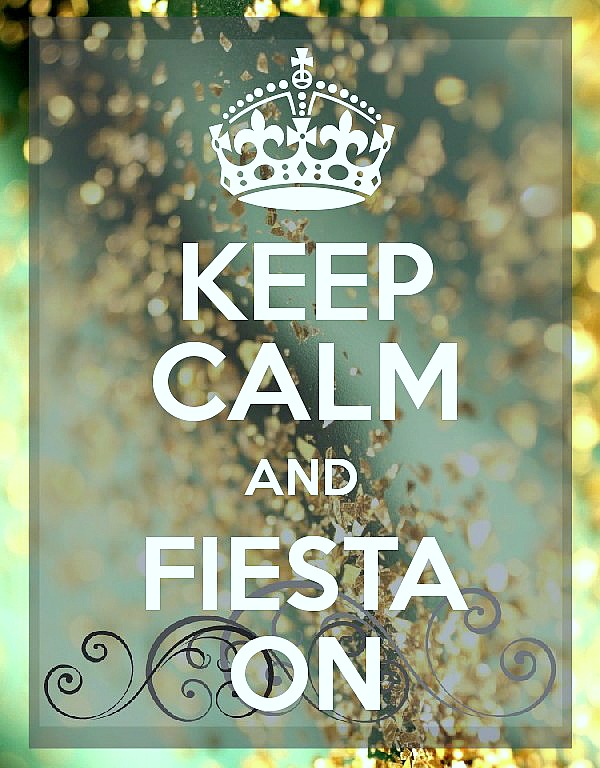 It's FF101.
FF101. 101. It's like back to basics, so to speak.
So, allow me to state a few basic requirements to attending Fiesta Friday.
No, I'm not laying down the law or anything like that. I'm just giving reminders. So, here goes:
Number One, it's a LINK party. Which means you LINK your post to the host(s). It's the polite thing to do. Remember the golden rule of Internet (or life)? PLAY NICE!
Number Two, it's a link PARTY. Which means you mix and mingle, just as you would in any PARTY, a'ight?! You visit other bloggers as you get visited by others. You check out what they bring to the party, as they check out yours. In other words, you have fun. It's a PARTY!
Number Three, Fiesta Friday is a c o m m u n i t y, base word COMMUNE. Which means you "talk and converse with each other intimately". That's what the definition of commune is, according to the Merriam-Webster Dictionary. So, start a conversation, will you? I promise, you'll be glad you do.
Fiesta Friday will only work and benefit everyone if you abide by the simple, straight-forward, easy to follow, friendly, non-binding but highly recommended rules and guidelines.
Plus, if you do, you'll be considered for features and then you can grab the "I was Featured" button, which I hope, soon, I'll have the chance to update or renew, put some sauce on, make pretty and all that jazz, so you'll be proud to display on your blogs.
Okey, Doke?
Now, say hello to your FF 101 co-hosts, Jhuls and Mr Fitz. Jhuls is that sweet albeit hyper girl who made the vol au vents featured on The Best of FF100 (please check it out if you haven't) and Fitz is the VERY first FF guest EVAH! So it's only appropriate that he be the 101 co-host.
And now it's time to partaaay!
Come and join Fiesta Friday #101! If you're new to Fiesta Friday, please read the guidelines.
[inlinkz_linkup id=597152 mode=1]