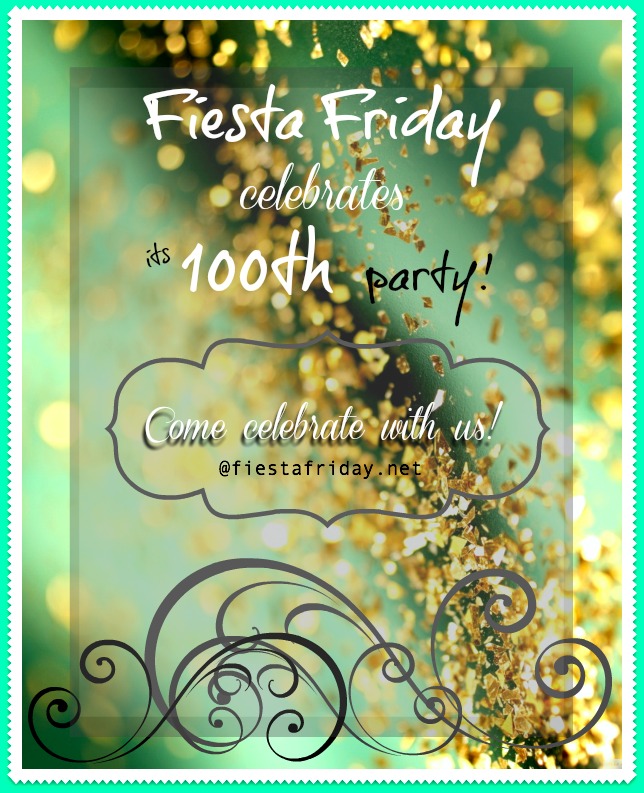 Come one, come all!! Fiesta Friday is celebrating its 100th party and you are all invited!
It can't come at a more opportune time. This is the most festive time of the year. Many are celebrating Christmas, Hanukkah, Kwanzaa, and the new year around this time.
And when it's celebration time, we reserve the best of our recipes for the occasion.
So, please, share with us how you celebrate the holiday season 2015! What have you been saving all year to make and serve only now?
What special appetizer, or eye-opening entrée, or extravagant dessert, or sensational drink have you been thinking and concocting in your mind so you can unveil it at your end-of-year celebration? Bring it with you to our party!
And because it's a special Fiesta Friday, we'll be partying for 2 whole weeks! So you can come again and again and we'll still be here! You should know by now, ain't no party like Fiesta Friday 'coz Fiesta Friday party don't stop!
Your co-hosts (in alphabetical order), Judi, Mollie, Steffi, and Suzanne, can hardly wait to welcome you!
The red carpet has been rolled out and flower petals strewn awaiting your arrival! Huzzah! Hurray!
*****
But first, since it's Christmas Day today, please allow me to wish you all, from my family to yours: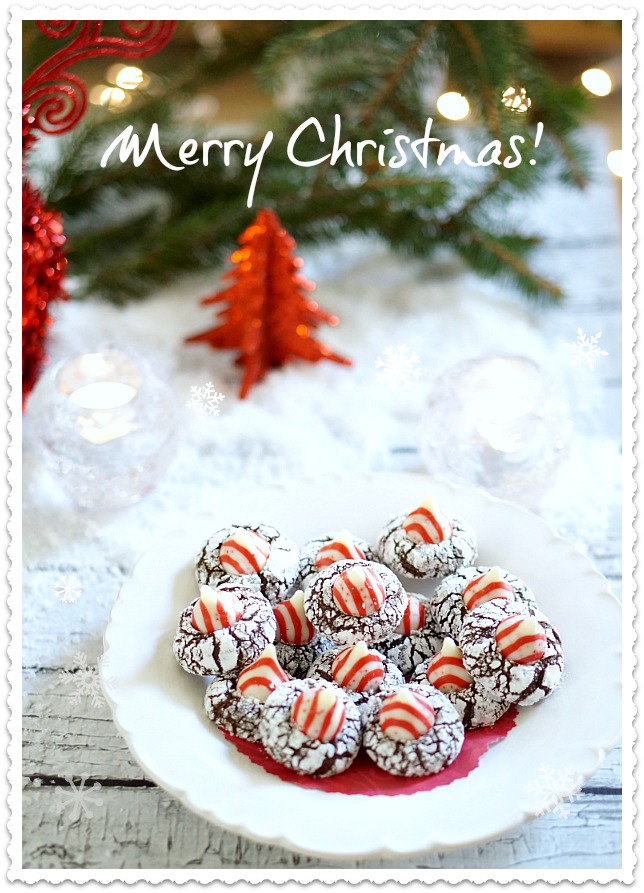 And to spread more Christmas cheer:
Honey-Orange Madeleine Santas from Judi @ cookingwithauntjuju
"These Santas are beyond cute and always irresistible for the season. Judi did a fantastic job! — Linda
"I agree with Linda; these are just so fabulously creative and oh, sooo…adorable!! I'm still looking for orange blossom water but as soon as I get it, I'm definitely making these, Christmas or not!" — Angie
Cranberry-Pomegranate-Filled Shortbread Spiral Cookies from Caroline @ Caroline's Cooking
"How special are these cookies?! These would take a little extra care to make but look at how pretty they are! And the pomegranate and cranberry filling?! That just makes them over the top! LOVE them!" — Angie
Hot Chocolate Spoons from Janine @ The Quiet Baker
"I'm so making these! Perfect for the post-holiday party my girlfriends and I always have annually. How lucky are THEY to get these?! 😀 " — Angie
Sunny Pie from Mila @ milkandbun
"I love the sound of everything about this pie that Mila has made – lemon in the pastry? Yum! Apricot topping? Delicious. Not to mention the creamy lemony filling. Love the cute trims to the pastry to make it look like a sun as well. Just what we need in the cold of winter!" Caroline
*****
Now, let's celebrate the 100th Fiesta Friday! Join the party by adding your link. If you're new to Fiesta Friday, please read the guidelines.
Don't forget to link your post to FiestaFriday.net as well as the co-hosts' blogs.
[inlinkz_linkup id=593217 mode=1]