Holiday Cheese Balls that can be turned into multiple appetizers! Easy, yummy, and so versatile!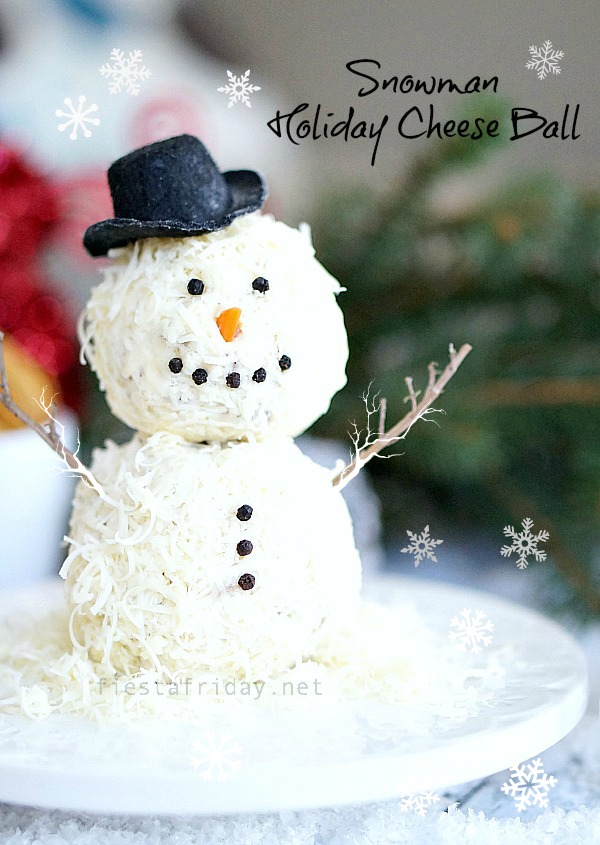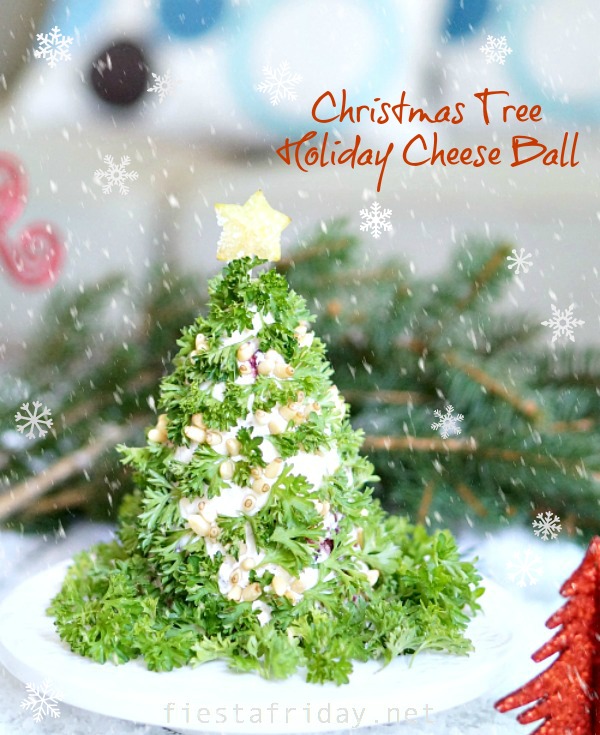 We were driving somewhere, the husband and I…
Suddenly he started belting out his favorite Christmas song… I mean, at the top of his lungs! Startling me to death! Well, almost…
No more lives torn apart…
That wars would never start…
And time would heal all hearts…
And everyone would have a friend…
And right would always win…
And love would never end…no…
This is my grown up Christmas list…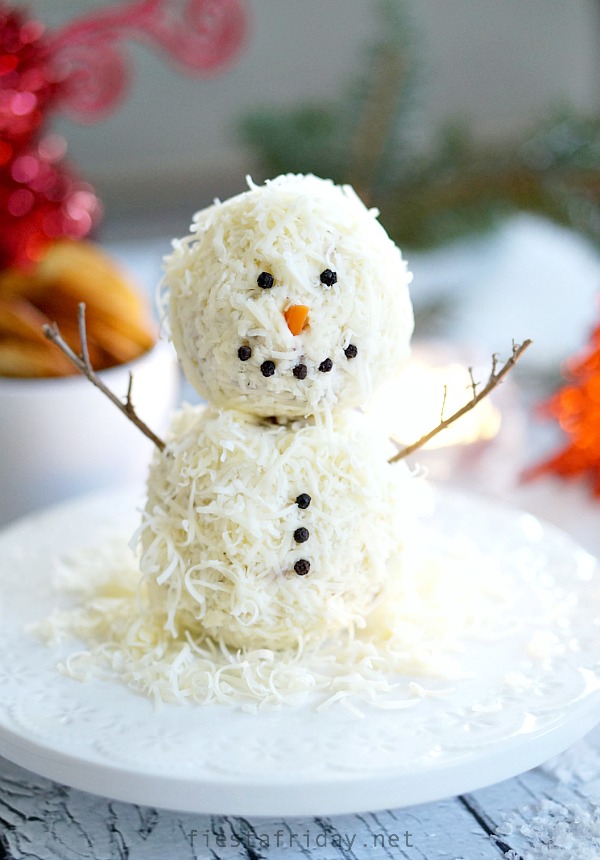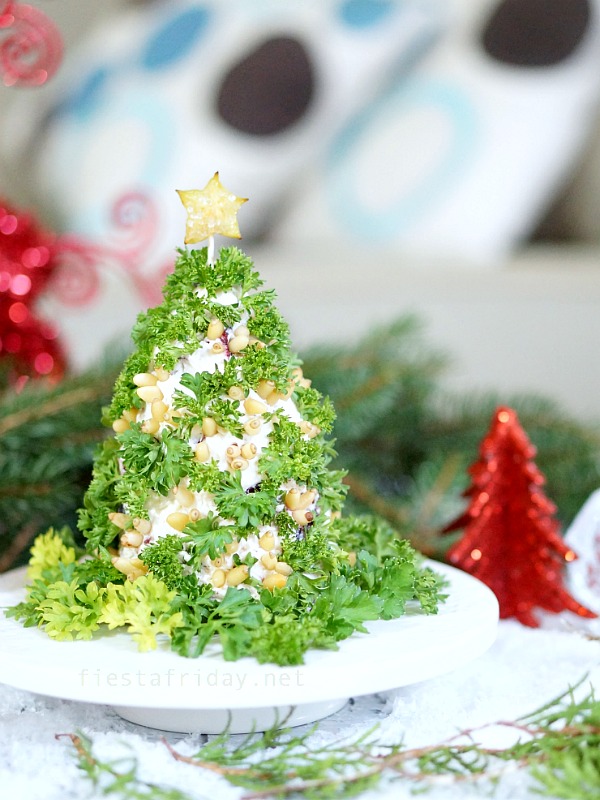 And then when he finished, he turned to me and said, "Your turn!"
Once again, I almost died of shock! He said it so loud, so close to my ear! The man obviously had no self-control!
So I belted out my Christmas song of the day…
Hang on the mistletoe…
I'm gonna get to know you better…
This Christmas…
He made a face.
"Okay, okay, you're very deep, okay?!" I said. "You pick the right Christmas song."
Me? I'm not deep. I don't pick the right Christmas song. Because you know, that song ends with…
And this Christmas will be…
Very special Christmas FOR ME…
Yes, it's all about ME with ME!
It's a problem! I know!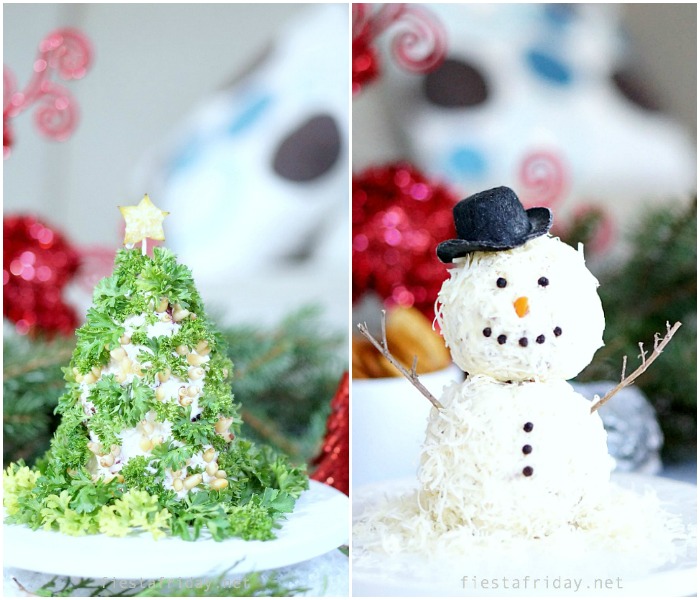 I need to change… And soooo…, goat!
Yes, goat!
It's Christmas and I'm trying to be nice. I'm thinking… not for myself but for a world in need…
My family and I are making a donation to Heifer International this Christmas. We are donating a goat to a family in need somewhere in the world.
Why goat? This video can explain why. And actually, you don't have to stay with just goats. Just watch:
Speaking from a personal experience, I can tell you that the power of giving often has a profound effect on the GIVER. And for that, we are grateful to be able to participate.
In honor of that family, I'm making an appetizer with goat cheese as an ingredient. And while my family and I are enjoying it tonight, I will try to think of those who are less fortunate and keep them in my thoughts.
*****
So, this is a very simple appetizer, but you must make it! Yes, you MUST! It is absolutely the best! Totally my favorite thing of ALL things!
You start by mixing 2 parts cream cheese + 1 part shredded white cheddar cheese + 1 part goat cheese. And make a lot of it!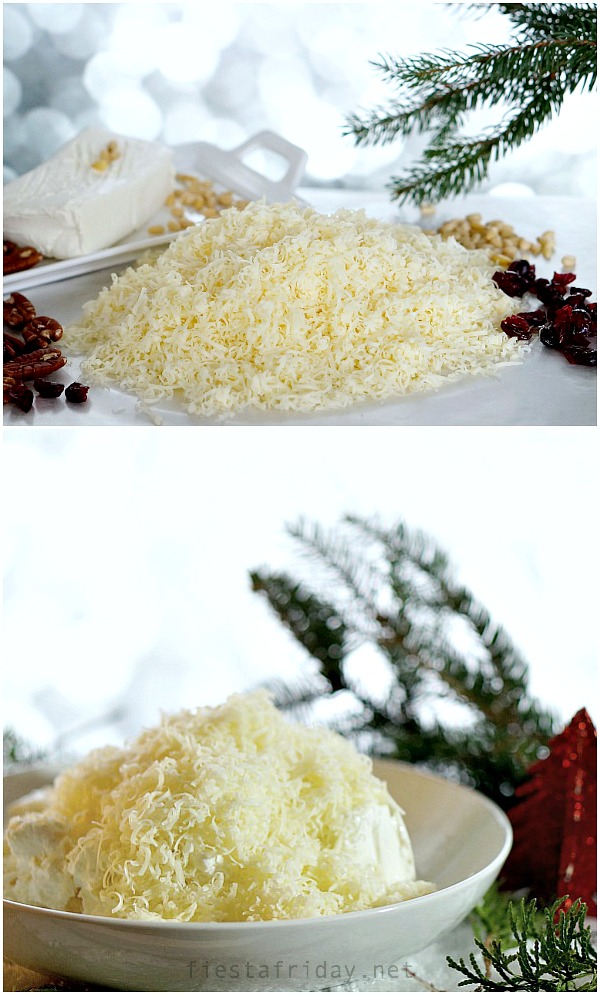 This is the Mother Lode, y'all!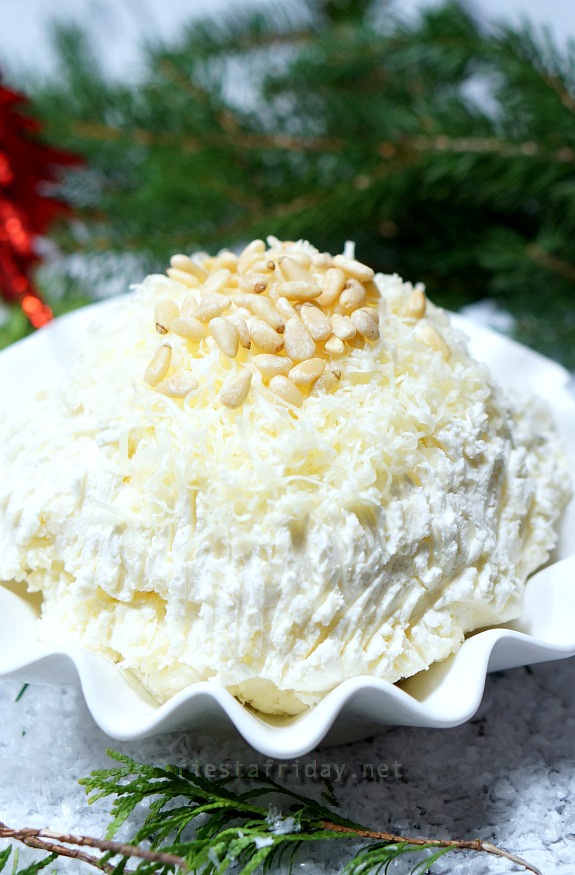 Trust me, you'll be happy you make so much because all of that is going to be the beginning of many, many things. Many, many wonderful things.
For starters, you can vary the add-ons, based on your preference. You can add herbs, spices, nuts, dried fruits, etc. Anything you like! And as much or as little as you like!
And then you can shape it however you want!
For instance, I made this snowman, to send to the husband's office annual potluck they like to call "Feastorama". 'Coz, you know, those engineers need to get a sense of humor!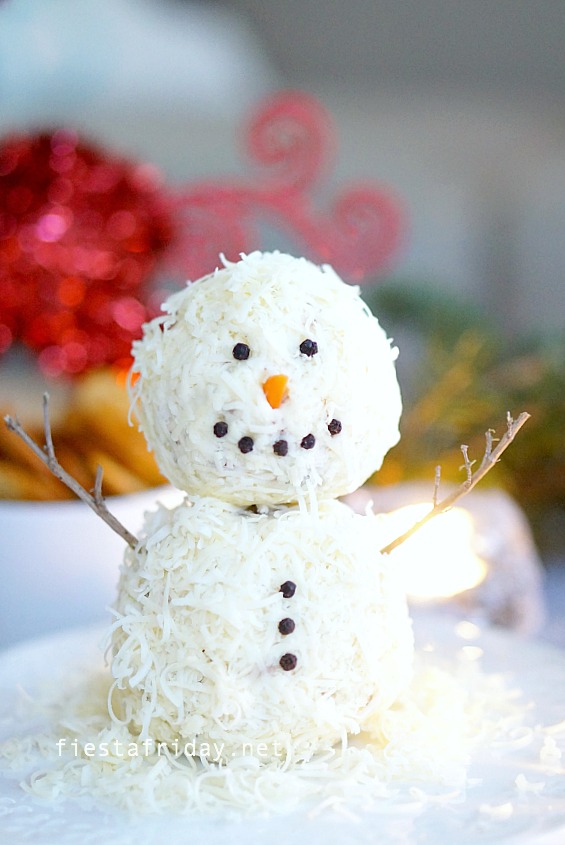 Just look at him! Doesn't he make you smile? But wait, he needs his hat!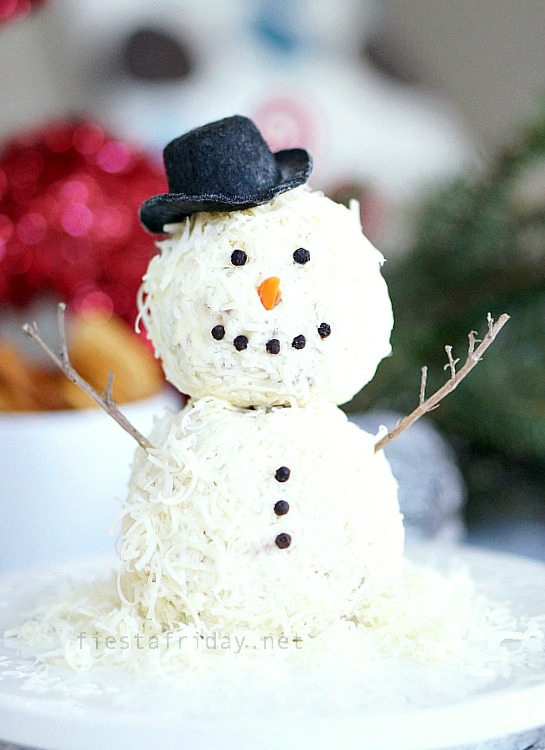 There, now he's ready to play!
And I also made this Christmas tree, to send to the daughter's Pollyanna party. 'Coz, you know, those girls just love out-of-the-ordinary things.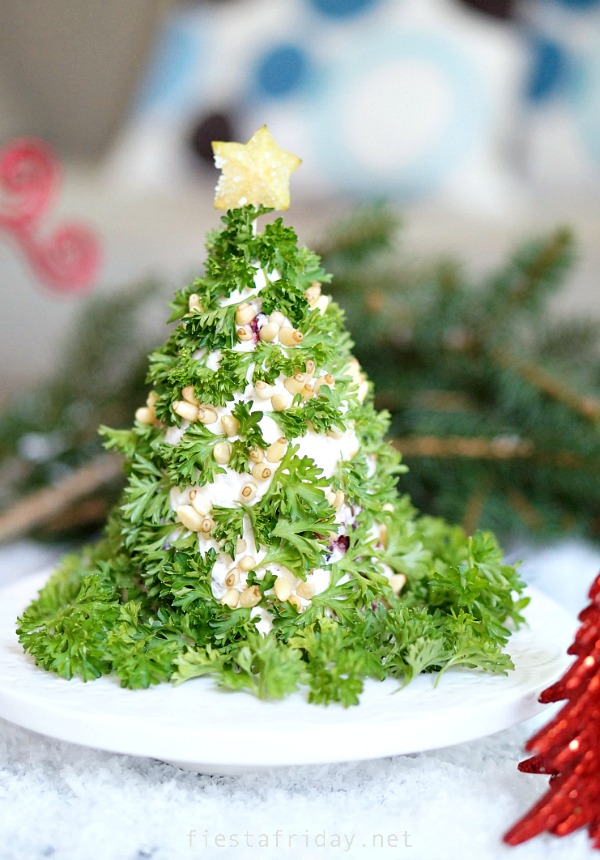 And if you're like me, you've probably made a double batch of the Mother Lode, because secretly you wanted to make these: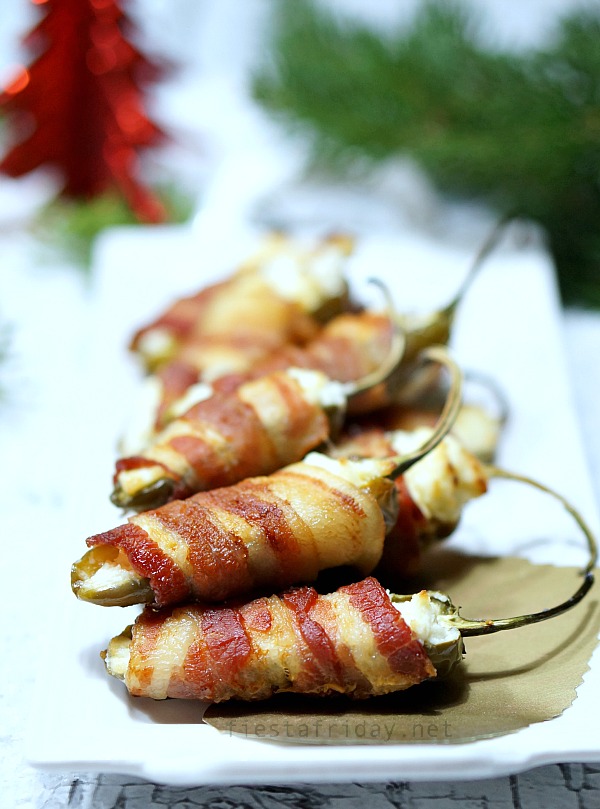 And a bunch of other things, which I will carry in another post 'coz now I wanna tuck into these jalapeños first!
*****
Here are some how-to photos to go with the recipe: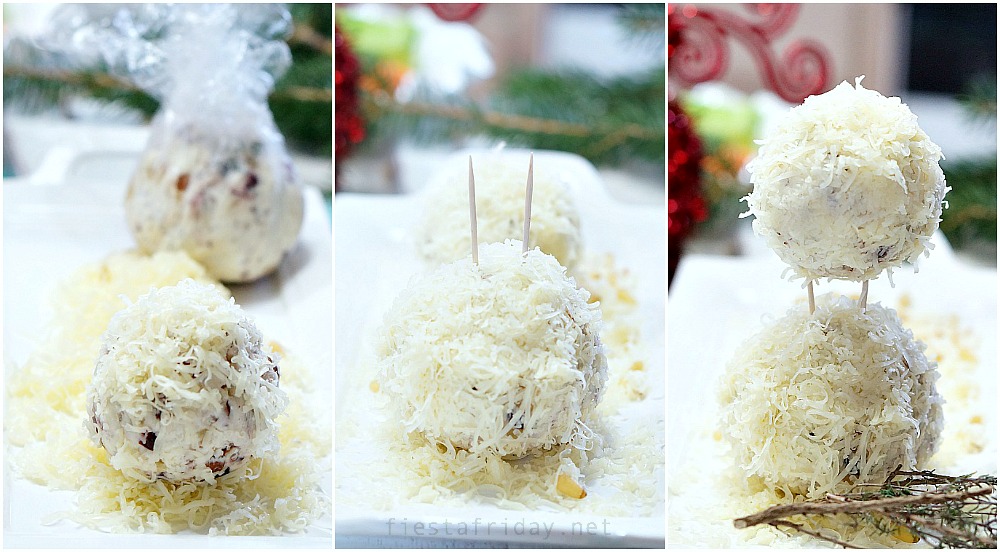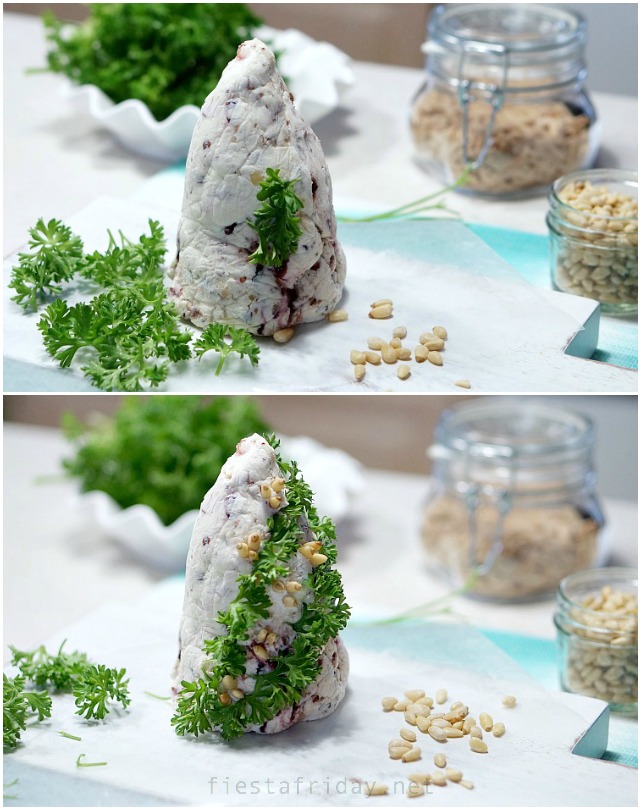 You can either roll your cheese onto the parsley leaves or place the leaves in a pattern. Mine seemed to want to arrange themselves into a spiral.
Holiday Cheese Balls
Holiday Cheese Balls that can be turned into multiple appetizers! Easy, yummy, and so versatile!
Recipe type:
Appetizer / Holiday
Ingredients
2 (8 oz.) packages cream cheese, softened
8 oz. sharp white cheddar, shredded
8 oz. plain goat cheese, crumbled
1 medium onion, diced
2 garlic cloves, minced
1 tablespoon olive oil
1 cup nuts (pecan, almond, or pine nuts), toasted and chopped
1 cup dried cranberries, chopped
salt & pepper
For the Snowman
Extra shredded white cheddar
Whole black peppercorns
A small piece of carrot
2 (thyme or rosemary) sprigs
For the Christmas Tree
Parsley leaves
Pine nuts
A slice of star fruit
Instructions
In a bowl, mix all the cheeses with a fork. (You can use a mixer, but a fork works fine as long as the cheeses have been softened.)
Sauté onion in olive oil, over medium heat, until completely soft, about 5 minutes.
Add garlic and cook for 2 more minutes.
Let onion and garlic cool slightly before adding to the cheese mixture.
Add the rest of the ingredients and mix to blend.
Add salt & pepper to taste.
Divide cheese mixture into two equal parts. Use one part to make the Snowman, and the other the Christmas tree.
To make the snowman
Form cheese into 2 balls, one slightly larger than the other. Use plastic wrap to aid in forming the balls. Place the balls in the refrigerator for about half an hour to firm them up.
Roll the balls into shredded white cheddar cheese to cover the entire surface. Stack the smaller ball on top of the bigger one, securing with toothpicks (see how-to photos above).
Use the herb sprigs for the arms, carrot for the nose, and black peppercorns for the eyes, mouth, and buttons.
To make the Christmas tree
Form the cheese into a cone.
Place in the refrigerator to firm up.
Roll into parsley leaves or arrange leaves in a pattern, pressing leaves slightly into the cheese.
Stick clusters of nuts in between the leaves.
Decorate top with a slice of star fruit.
Notes
This recipe makes 1 Snowman and 1 Christmas Tree, both about 6 inches tall.
I'm bringing my Holiday Cheese Balls to Fiesta Friday #100! I just hope my co-hosts, Judi@cookingwithauntjuju, Mollie@The Frugal Hausfrau, Steffi@ Ginger & Bread, and Suzanne@apuginthekitchen, like them.
Pin This!