Thai Beef Salad is not only quick and easy to prepare but is also versatile since you can pretty much include any seasonal fresh vegetables you prefer. This version is bursting with flavors from the grilled beef and refreshing lime and lemongrass dressing!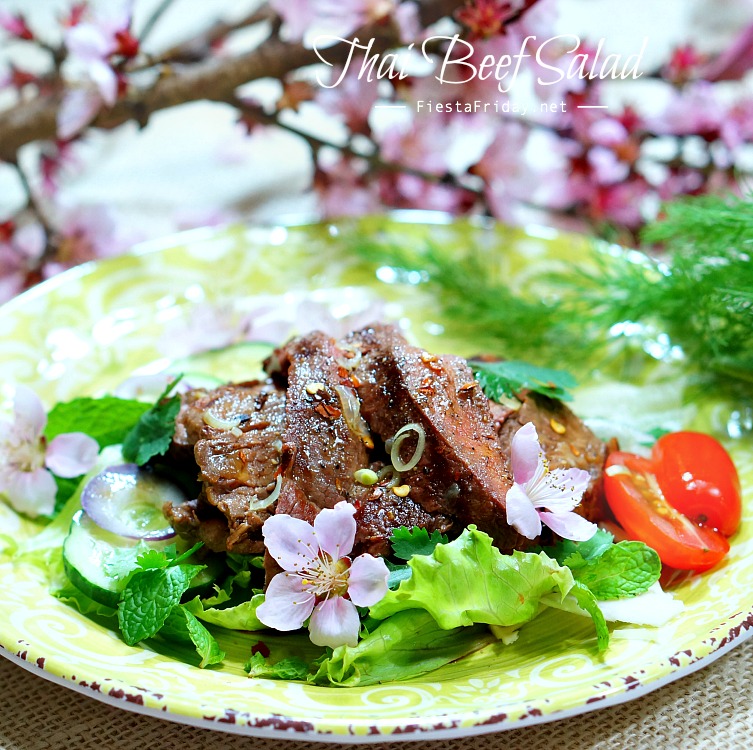 My husband doesn't read my blog. Or any blog. Okay, he doesn't read, period. Unless it's about sports or about space.
Or about sports in space.
And rocket propulsion.
Okay, so he reads, but not about important stuff like food and recipes. And definitely not my blog!
Last weekend, however, I needed another pair of eyes and another set of brains. All because of this new self-hosting conundrum. I wanted opinions other than my own. And what better opinion to get than from someone who doesn't read food blogs?
Immediately he saw a few design flaws. He was unable, for instance, to go to my individual posts, not knowing that you have to click on the title of the post to get there. And once he was in a particular post, he didn't know how to get to the home page.
All problematic, certainly. Something I will need to spend time thinking about. Thinking… My brain hurts just thinking about it.
I prefer to think I'm just dealing with someone who is totally clueless. When it comes to blog reading, that is. He's definitely not clueless about rocket propulsion!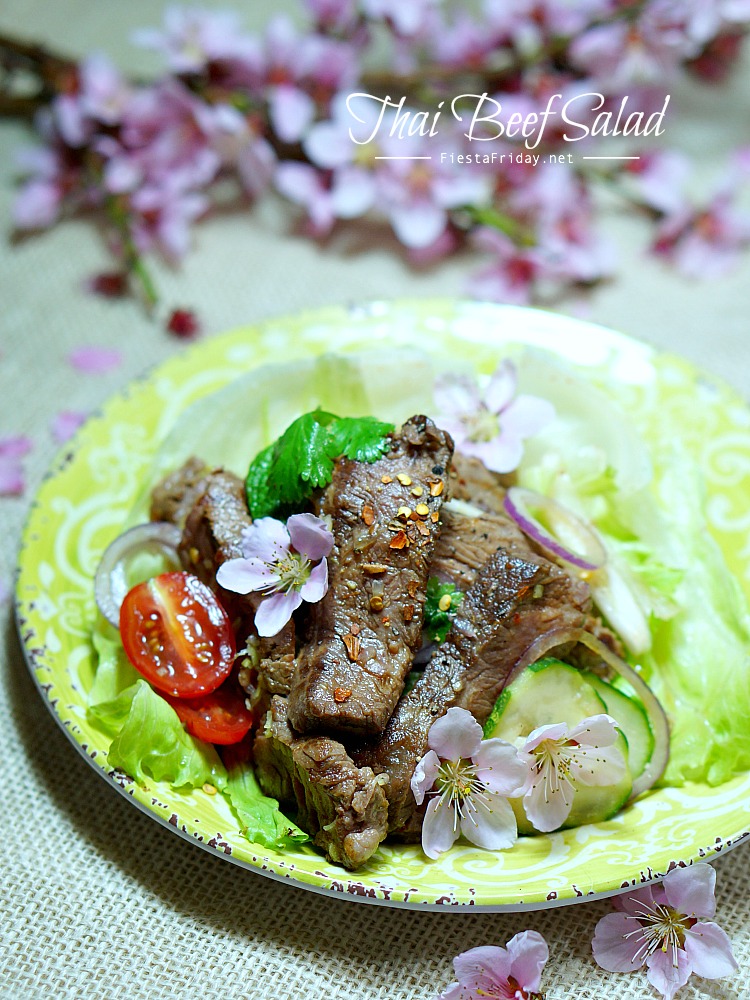 And what does he know, anyway? He's a man!
Just kidding, alright?! I happen to know that men are every bit as smart as women.
But that wasn't even what got me here today. It was what he said after looking through the blog for a few minutes.
He said and I quote… Don't you ever talk about serious food?
Ouch! That hurt! I was actually clutching my chest for a good minute before I could respond. And my response was…and I quote… Don't you have anything to do? Like read about sports in space? Or rocket propulsion?
So he scrammed! And I was left, once again, with my blog, all by myself. Just the way I like it. I think. For now…
Anyway, I suppose if I had put a chunk of beef in the middle of my blog, he would be more impressed.
So, that's exactly what I did.
I put this big chunk of grilled meat in the middle of my blog.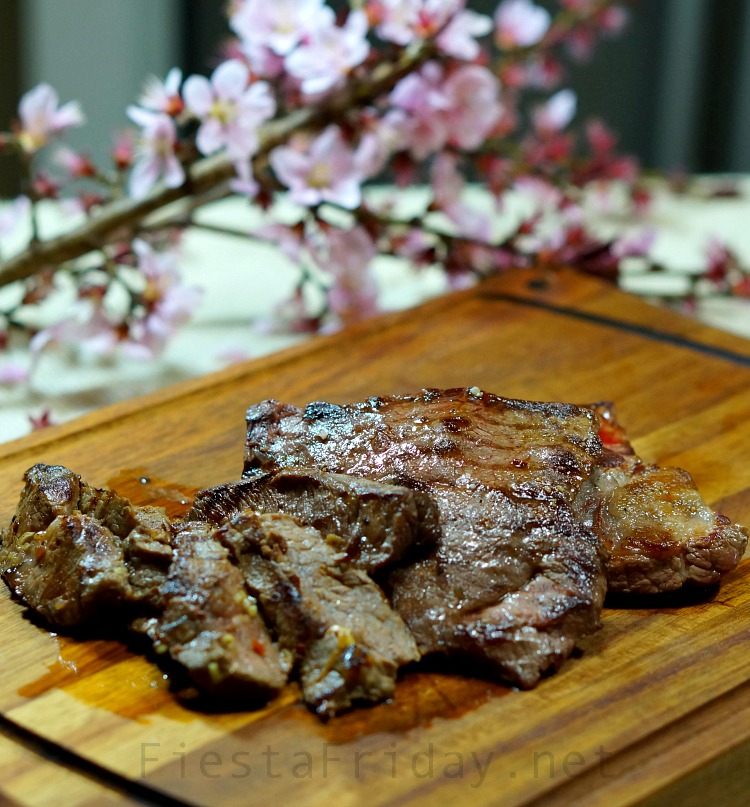 Which I turned into Thai Beef Salad later on.
Thai Beef Salad
There are 2 must-order items for me whenever I go to a Thai restaurant. Pad Thai and Thai Beef Salad. The one easier to duplicate at home is Thai Beef Salad.
In fact, it is so easy to make that I'm beginning to wonder why I even bother ordering this at the restaurant.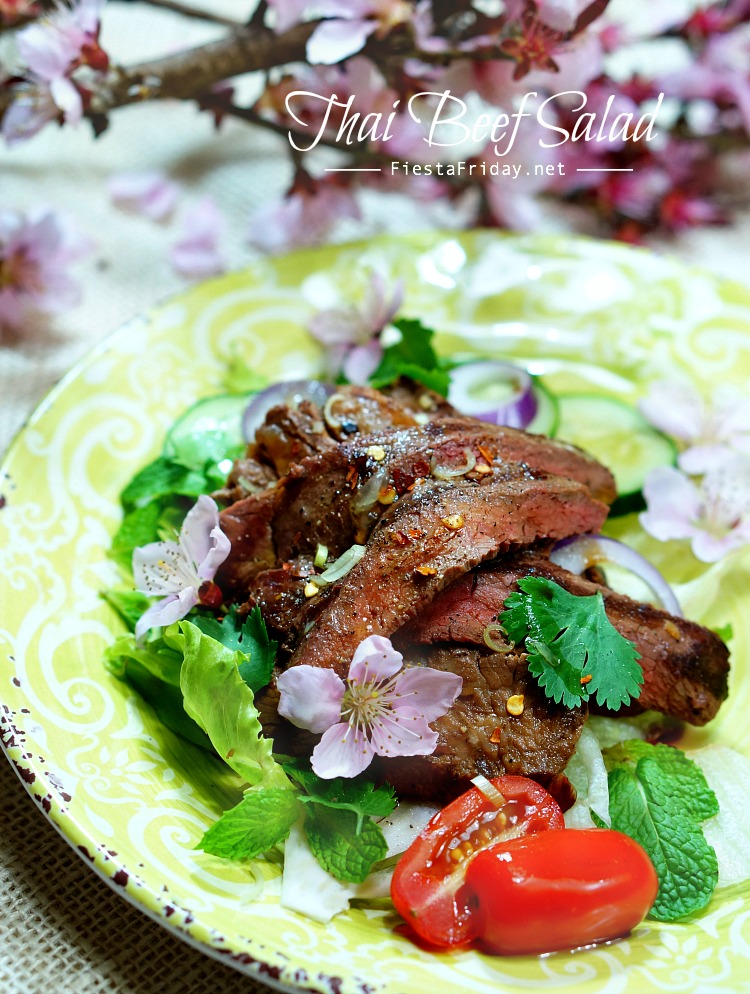 I love that you can even use leftover steak to make it. And you can vary the vegetables.
However, I'd suggest that you keep your vegetable choices simple. This is, after all, Thai BEEF salad. So BEEF should be the primary ingredient. Typically, slices of cucumbers, tomatoes, and onions are added, along with lettuce leaves.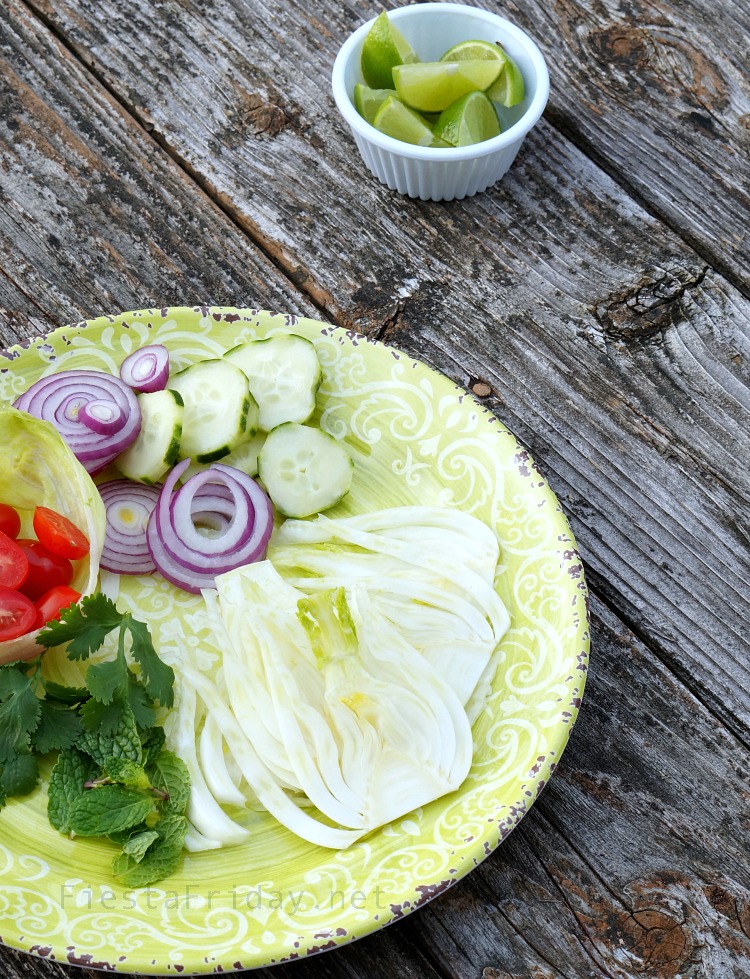 But I like to put thinly sliced fennel in mine. It's definitely neither Thai nor traditional, but trust me, it works! Fennel has that aroma and flavor reminiscent of Thai basil, in my opinion. I think that's why it blends in so perfectly in a Thai salad. Besides, I'm totally crushing on fennel at the moment.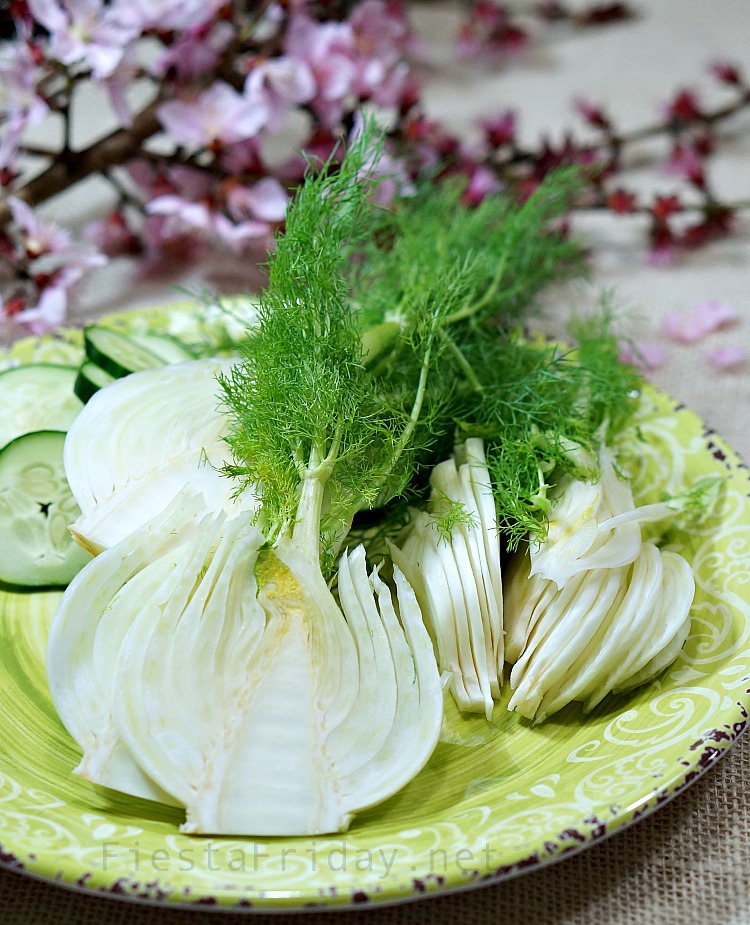 I suppose I should really call this Thai-style Beef Salad with that addition of fennel. Oh, but the fennel is so good in that salad! So crunchy and bright and refreshing! I found myself fishing for the fennel. You really must try it!
Thai-style Beef Salad
Quick and easy to prepare, this Thai Beef Salad is bursting with flavors from the grilled beef and refreshing lime and lemongrass dressing!
Ingredients
For the salad dressing
3 tablespoons lime juice
2 tablespoons fish sauce
1 tablespoon brown sugar
2 teaspoons finely minced lemon grass (use the tender inner part only, about 2-inch long)
1 small shallot or garlic, finely minced
A pinch of red pepper flakes
A pinch of black pepper
For the salad
1 lb beef steak (NY strip or rib eye), grilled to your preference, rested and cooled before slicing
Fresh vegetables such as cucumbers, fennels, tomatoes or red onions, sliced thinly
Fresh lettuce leaves, torn into pieces
Cilantro leaves
Mint leaves
Instructions
Mix dressing ingredients in a small bowl.
Whisk to combine.
Mix beef and vegetable slices in a big bowl.
Pour salad dressing and toss to combine.
Put a layer of lettuce leaves on serving plates.
Place beef salad on top of lettuce. Garnish with mint and cilantro leaves. Serve immediately.
If you like this recipe, please give it a ⭐⭐⭐⭐⭐ rating in the comments section below. Thanks!
Pin This To make Later!