Thai-style Beef Salad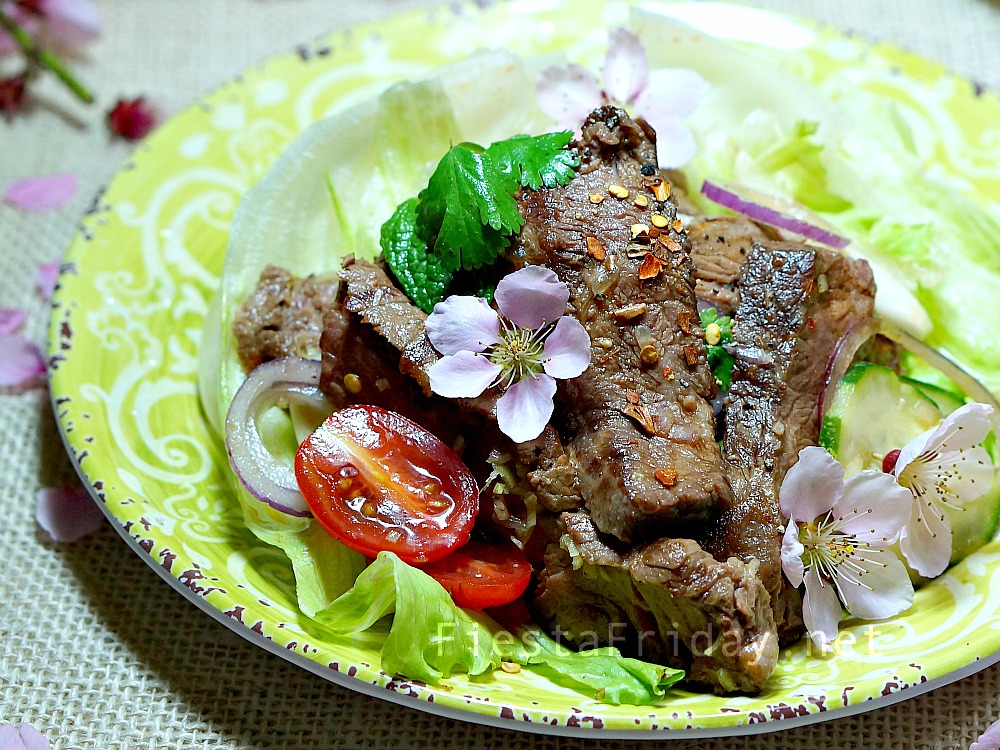 3 tablespoons lime juice
2 tablespoons fish sauce
1 tablespoon brown sugar
2 teaspoons finely minced lemon grass (use the tender inner part only, about 2-inch long)
1 small shallot or garlic, finely minced
A pinch of red pepper flakes
A pinch of black pepper
1 lb beef steak (NY strip or rib eye), grilled to your preference, rested and cooled before slicing
Fresh vegetables such as cucumbers, fennels, tomatoes or red onions, sliced thinly
Fresh lettuce leaves, torn into pieces
Cilantro leaves
Mint leaves
Mix dressing ingredients in a small bowl.
Whisk to combine.
Mix beef and vegetable slices in a big bowl.
Pour salad dressing and toss to combine.
Put a layer of lettuce leaves on serving plates.
Place beef salad on top of lettuce. Garnish with mint and cilantro leaves. Serve immediately.