Oh hey, guys! The Novice Gardener is back! Whoooo???? It's me. I'm The Novice Gardener, aka Angie, aka Fiesta Friday. I'm just completely obsessed with the garden right now. So I might as well refer to myself by my old nickname.
Though I have to say I can easily go by The Frustrated Gardener at the moment. There's a resident bunny family in my backyard and I think mommy bunny must have just had her second litter of the season, judging by the different sizes of kits I see running around.
They are cute but destructive! Pretty much decimated my eggplants. I had no idea bunnies would eat eggplant plants. There are many more casualties but the eggplants are the saddest ones because I actually started them from seeds early this year. Oh, well… no ratatouille…
Still, I take comfort knowing there are many other plants that thrive. Like the jalapeno.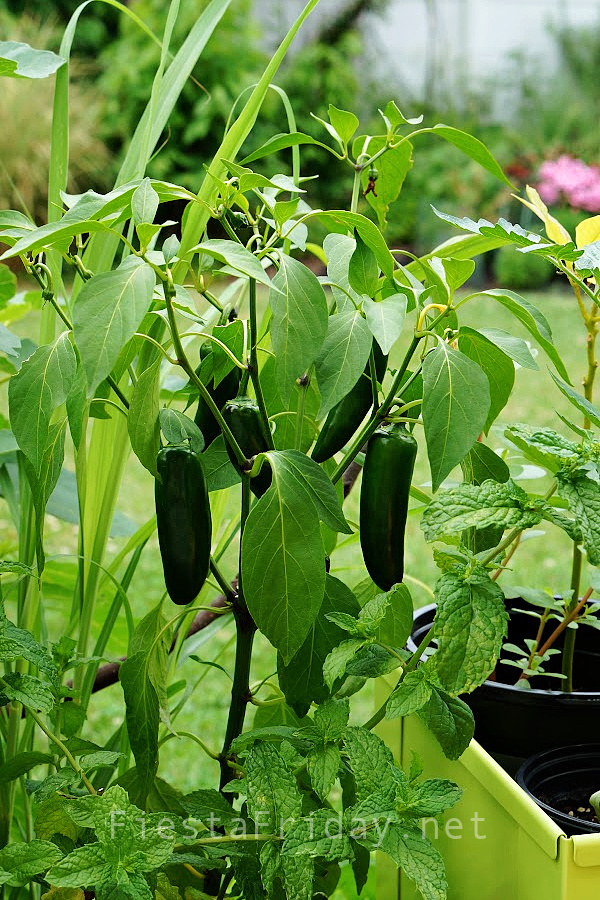 It's actually called Nadapeno, a jalapeno without heat!
And I also have… wait for it… not one, but two ripening figs!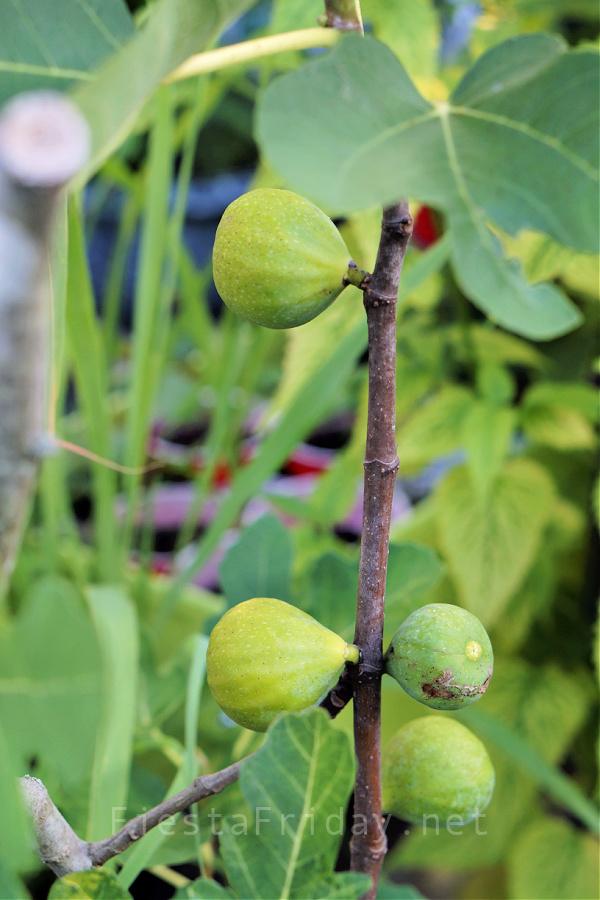 A couple more are on the way, how exciting is that?!
These are small successes, but they fill me with so much happiness. So glad the bunnies don't care for these plants, or maybe they have a hard time reaching them because they're grown in tall pots. That should be the solution in the future since the bunnies are obviously here to stay.
Okie Dokie, Artichokie… let's fiesta now!
Check out these great posts
An Iced Apricot Bourbon Fizz
Easy Self Watering Patio Herb Garden
Cherry Brownies with Pecan Nuts
Spicy and Sweet Watermelon Salad
***
Now, let's party! Join Fiesta Friday #441 by adding your link(s). Don't forget to link your post to FiestaFriday.net so you can be featured.
If you're interested in becoming a cohost, please let me know.
If you're new to Fiesta Friday, please read the guidelines.
You are invited to the Inlinkz link party!