Happy early 4th, guys! How are you all going to celebrate? Is anybody thinking of having a block party? Wouldn't that be fun, huh?!
A couple of years ago, just before the pandemic, we celebrated with several of our immediate neighbors, potluck style. We had such a good time we promised to repeat it annually. Alas, that wasn't to be. Casualty of the pandemic.
But let's not fret. We can still celebrate with style even if we have a private party.
I'm planning to fire up the grill. With help from the husband, of course. And make special burgers, aka coffee-rubbed burgers.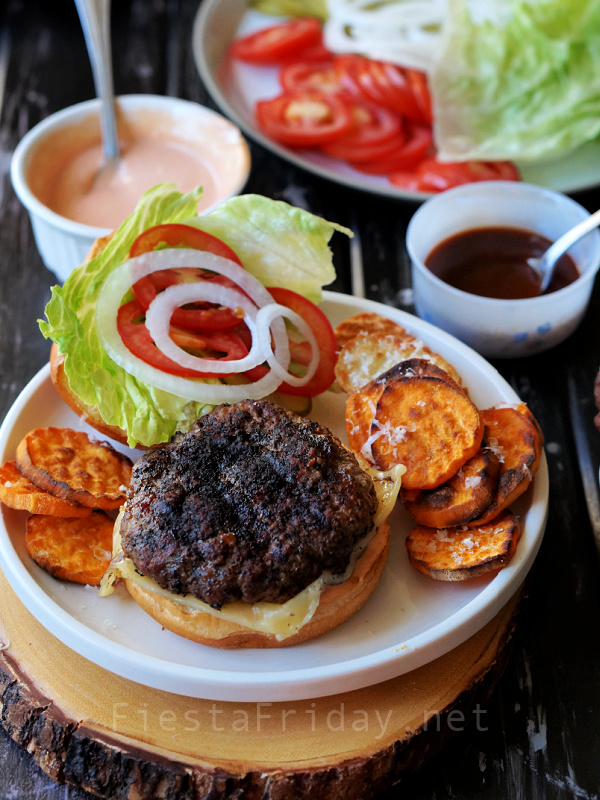 The first time I tried them, I failed to notice anything different about them. To be fair, I didn't use as much coffee as I should. So it's time to revisit the recipe and find out what the hype is all about.
For dessert, I'll probably do something simple. Like these strawberries.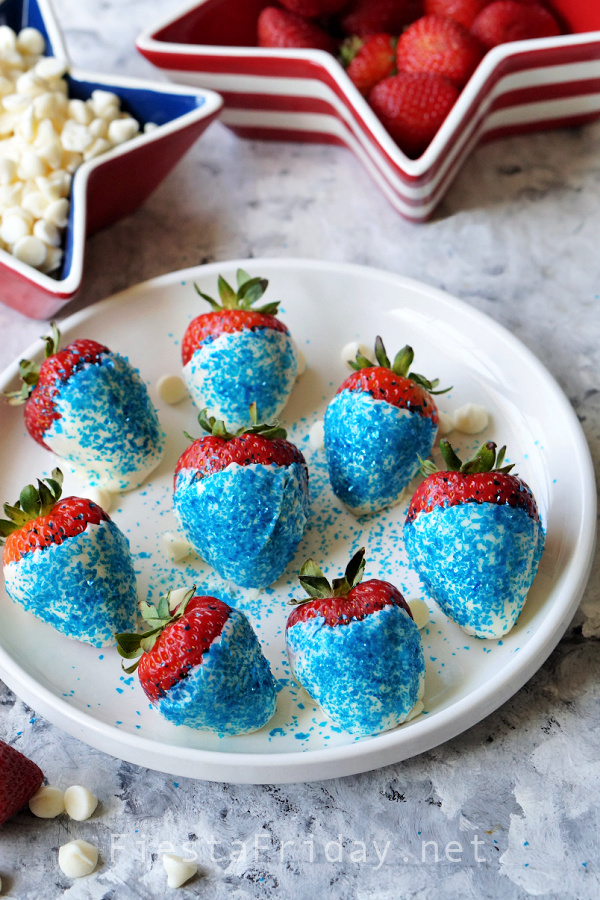 Dipped in white chocolate ganache and sprinkled with something sparkly and blue. It's a red, white, and blue day after all.
Here are a few more ideas for your celebration
Red White & Blue Virgin White Sangria
Easy Shrimp Ceviche
Vegan Rhubarb Meringue Pie
Egg Salad Sandwiches with Cucumber Dill Spread
***
Now, let's party! Join Fiesta Friday #436 by adding your link(s). Don't forget to link your post to FiestaFriday.net so you can be featured.
If you're interested in becoming a cohost, please let me know.
If you're new to Fiesta Friday, please read the guidelines.
You are invited to the Inlinkz link party!