School is out, finally! Hurray, hurray!
So now, what?!
The first day I don't have to go to work and I'm not sure what to do. Too many choices! I've never been a decisive decider.
Sleep. That's the first order of business. Everything will become clearer after a good, sound sleep. So I'm just going to tell myself to go back to bed now to extend my sleep. Or maybe take a lengthy siesta later.
That sounds too luxurious, seriously. Pretty sure it violates some kind of rules. Maybe I need to go make breakfast first. A nice healthy breakfast of baked oatmeal.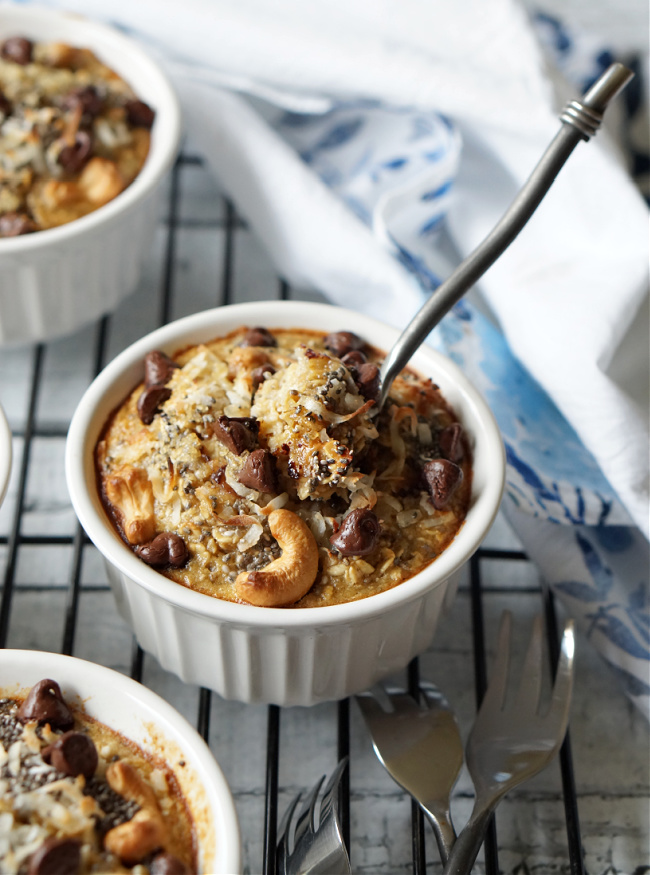 After that, the world is my oyster. Btw, why oyster? Because it might hold a pearl inside? But what if you prefer diamonds? Then it should be the world is my rock, right?! Anyway, off-topic, Angie… stop it!
I'm thinking after a good siesta later I might be bold and make elderflower champagne, seeing that my elderberry bushes are going gangbusters.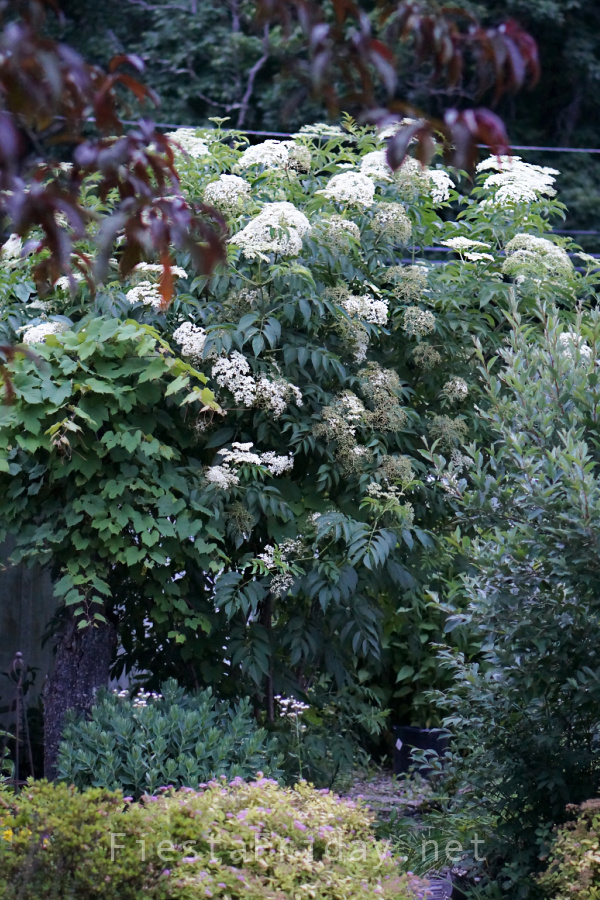 I shall report how it'll turn out. Stay tuned.
Now, take a look at these
Coffee Crusted Ahi with Preserved Lemon Rice
Cherry Tomato Salad
Irresistible Symphony Cake
Three Ingredient Nutella Brownies
***
Now, let's party! Join Fiesta Friday #437 by adding your link(s). Don't forget to link your post to FiestaFriday.net and the cohost's blog so you can be featured.
Your cohost this week is Jhuls @ The Not So Creative Cook
If you're interested in becoming a cohost, please let me know.
If you're new to Fiesta Friday, please read the guidelines.
You are invited to the Inlinkz link party!