These are the priorities in my life right now:
Weeding
Mulching
Weeding and mulching
ALL my spare time is consumed by those chores. Meals have become predictable – Chinese takeouts, Chipotle drive-thrus, and Panera pick-ups. My poor family! Or rather, poor me! This is why someone else needs to learn to cook!
I did bring it up a few days ago, but the husband wasn't convinced. He said and I quote, "Why? I can just go and get the food, whatever you want. That's how I provide." Oh, brother… I hate to say this but the saying "You can't teach an old dog new tricks" comes to mind. He's an old dog. Loyal and devoted, just can't learn a new trick, i.e., cooking.
Yesterday I was determined to tackle my dinner dilemma head-on. So in between weeding and mulching, I somehow was able to put this on the table.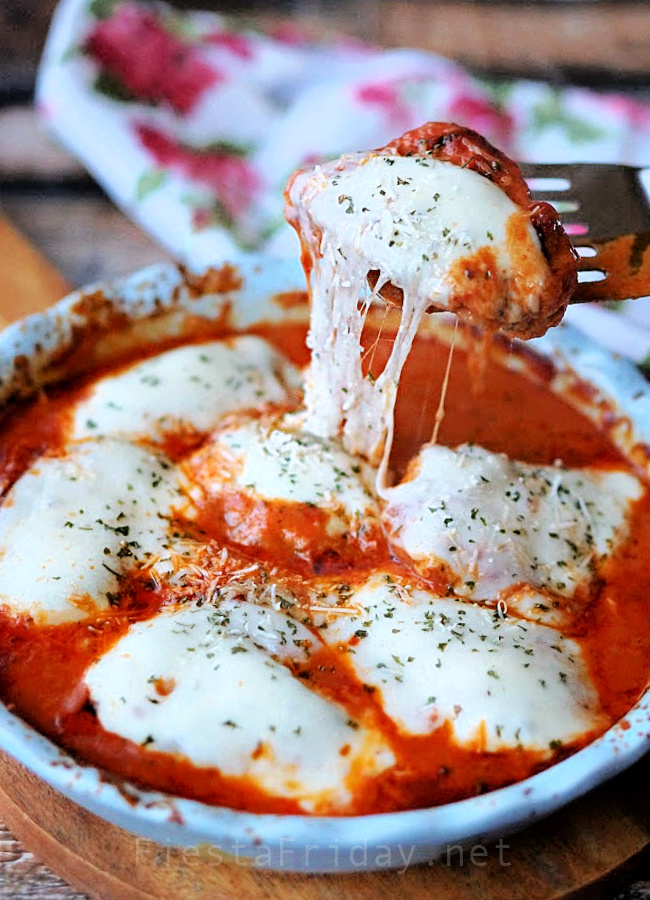 Chicken Parm. From scratch. I kid you not!
What can I say? I'm a badass multitasking superwoman! Okay, seriously, I circumvented the normal multi-steps in Chicken Parm-making by simply foregoing the breading and frying. I have to say it came out excellent. I'll have to write down the recipe one of these days.
More Excellent Recipes
Shrimp Taco Bites
Hawaiian Dream Cake
Mixiote Packets with Herbed Sauce
Maple Tamarind Chicken Thighs w/ Coriander Rice
***
Now, let's party! Join Fiesta Friday #430 by adding your link(s). Don't forget to link your post to FiestaFriday.net so you can be featured.
If you're interested in becoming a cohost, please let me know.
If you're new to Fiesta Friday, please read the guidelines.
You are invited to the Inlinkz link party!