The best thing about keeping a garden, other than being able to pick organically-grown vegetables or herbs or flowers at a moment's notice, is the fact that you can grow varieties of plants otherwise rare or hard to find in the market.
Take these beautiful vegetables below, for example.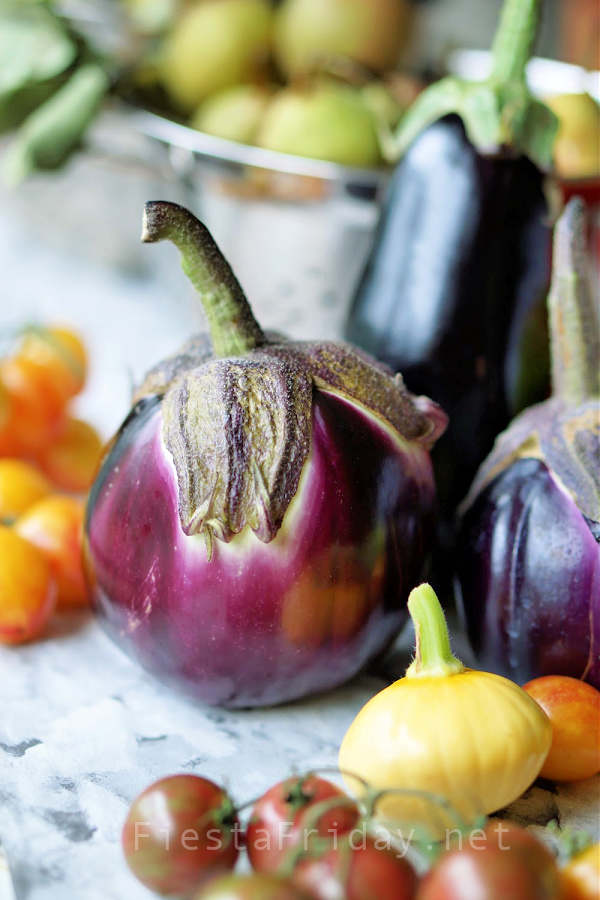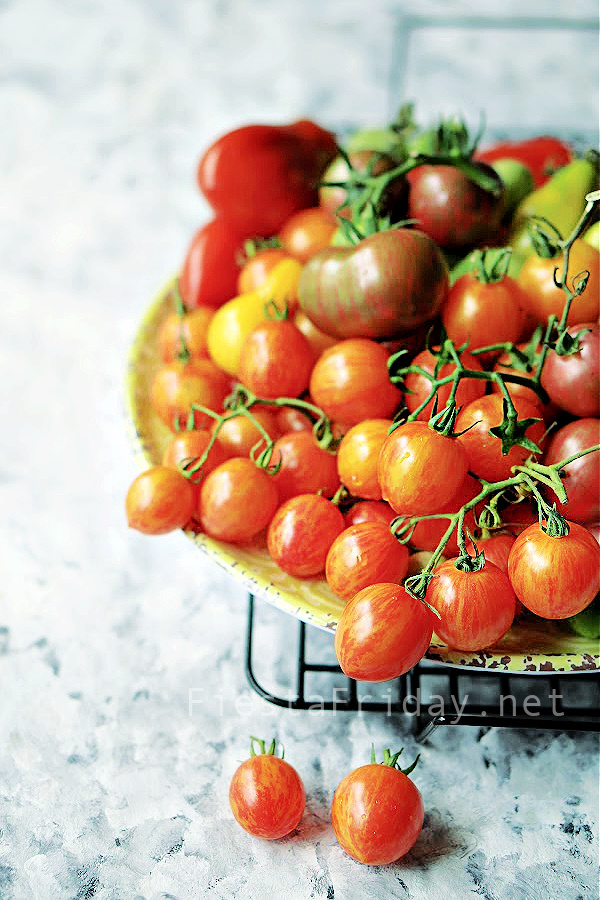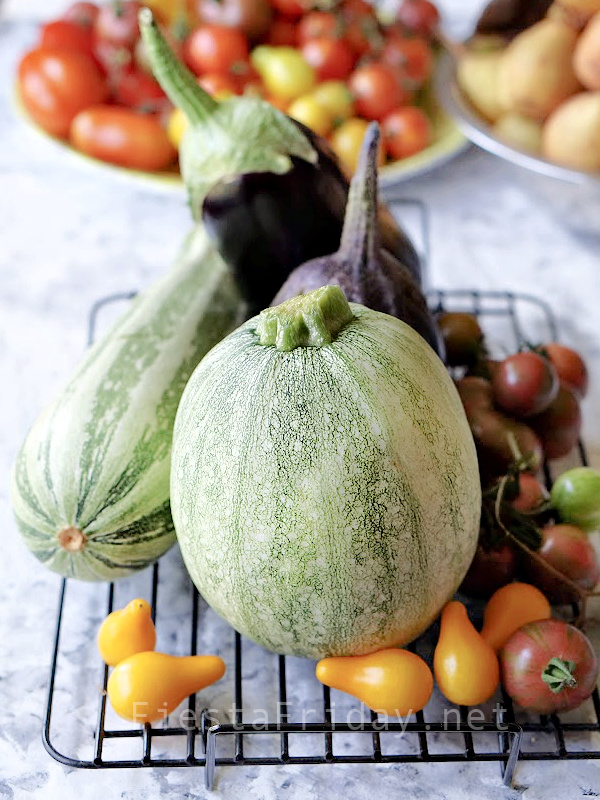 They're not your run-of-the-mill eggplants, or tomatoes, or zucchini. They're more interesting because of their shapes and colors and tastes.
At times I have a hard time harvesting them because they look so pretty growing on the plants. I think I garden mostly because I enjoy seeing things grow.
If the weather continues to be this warm, I'll be getting a lot more of these vegetables. Time for ratatouille, maybe? Any other ideas?
Terrific Ideas from Last Week's Fiesta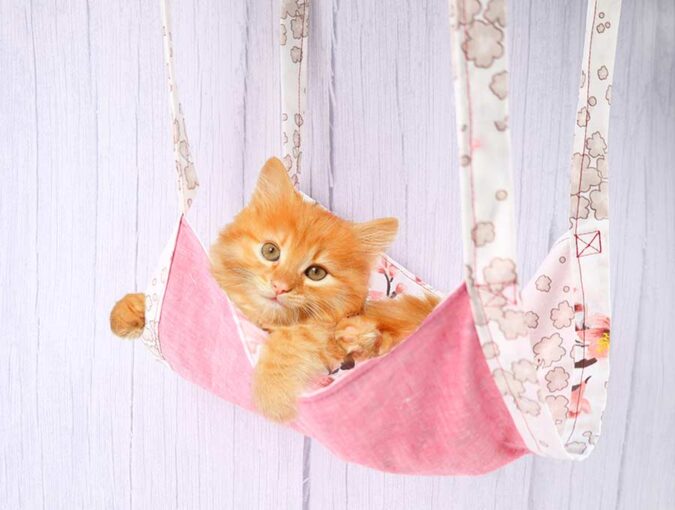 DIY Cat Hammock
Tortilla Stack
Tomagoyaki: A Japanese Rolled Omelet
Shrimp with Creamy Tomato Basil Sauce
***
Now, let's party! Join Fiesta Friday #398 by adding your link(s). Don't forget to link your post to FiestaFriday.net and the cohost's blog so you can be featured.
Your cohost this week is Diann @ Of Goats and Greens
If you're interested in becoming a cohost, please let me know.
If you're new to Fiesta Friday, please read the guidelines.
You are invited to the Inlinkz link party!