First, this.
Thanksgiving Mini Savory Cheesecake Appetizer
That, ladies and gentlemen, is going to be my Thanksgiving Appetizer next week. Or it can be yours, too, if you want. I'll be sharing the recipe ASAP. The recipe is now up
Then, this.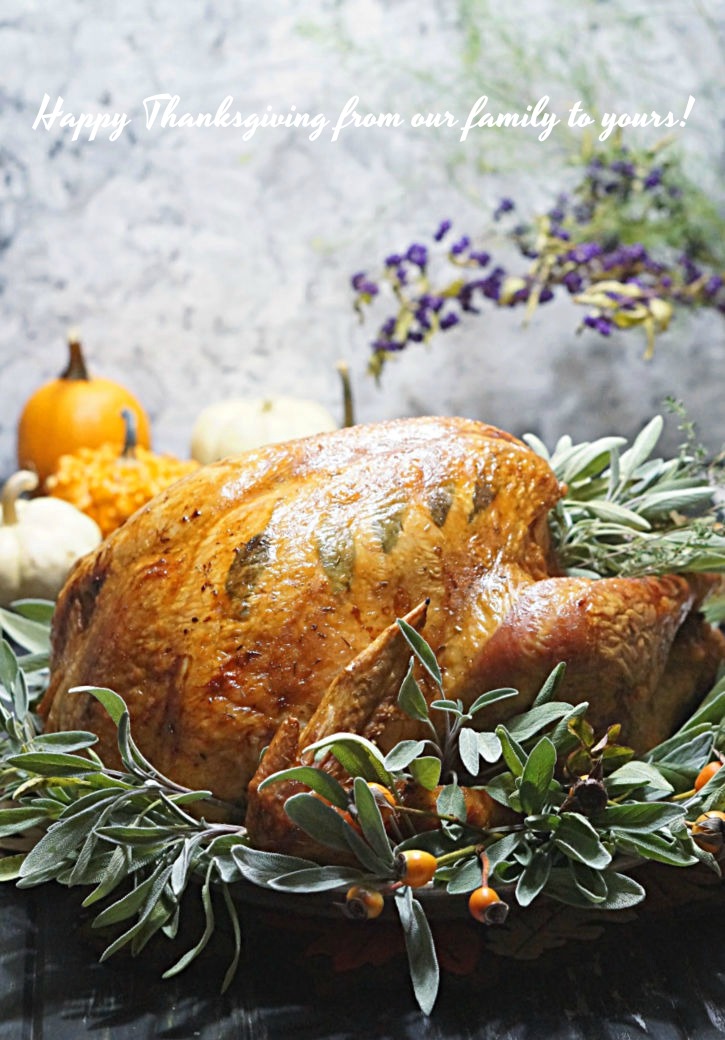 I know it's early, but I may not see you again until after Thanksgiving.
Unless I work extra hard and finish another post before then. I might surprise you yet. Though it's most likely unlikely. We're, after all, talking about the most unmotivated person I've ever known. We shall see…
From last week's fiesta:
Palm Tree Leeks from Liz @ Spades, Spatulas & Spoons
"This intrigued me immediately as soon as I saw it. What an unusual way of preparing leeks, but it sounds like a lot of fun. Plus, leek chips! Yum!" — Angie
Chorizo & Cranberry Cornbread Stuffing from Mollie @ Frugal Hausfrau
"The combination of spicy richness and tart cranberries plus cornbread is a winner." — Liz
Make a Rustic Pom Pom Christmas Wreath from Christina @ The DIY Mommy
"Is it too early to start thinking about Christmas?! Possibly, but that Pom Pom Wreath is so pretty I can't resist!" — Angie
Easy Vegetarian Homemade Mincemeat by Tastebotanical
"I already have a batch aging. This is the perfect gift for my best friend, the pie maker. She knows this is my favorite kind and always has one for me at Christmas. This gift is for her, for me, from me." — Liz
***
Now, let's party! Join Fiesta Friday #303 by adding your link. Don't forget to link your post to FiestaFriday.net and the co-hosts' blogs, so we can feature you. Your co-hosts this week are Mollie @ Frugal Hausfrau and Antonia @ Zoale.com
If you're new to Fiesta Friday, please read the guidelines.
If you're interested in becoming a co-host, please leave me a message.
You are invited to the Inlinkz link party!