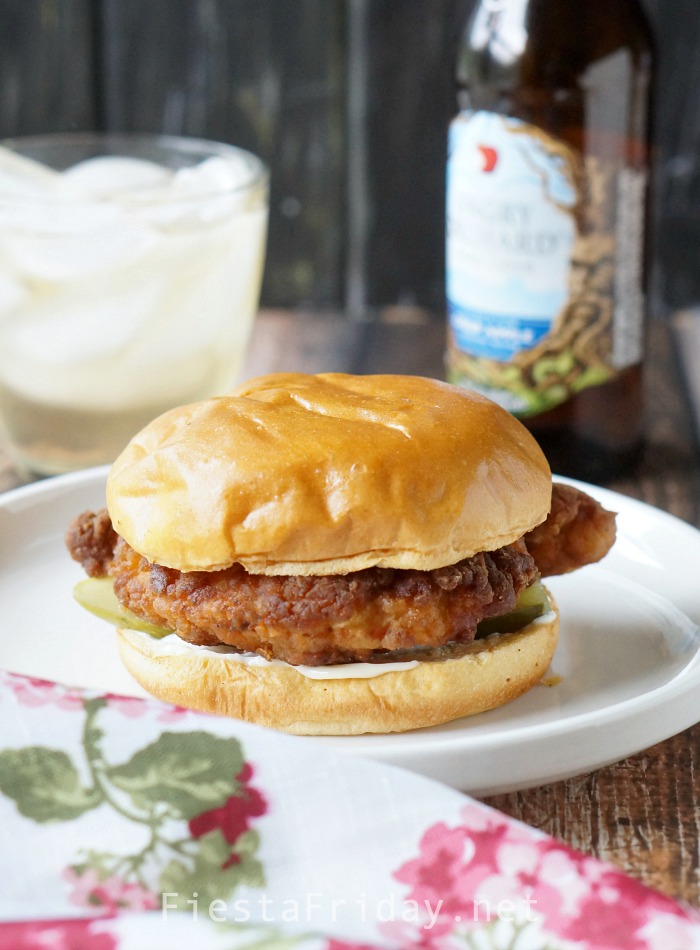 That's right, people… Just make your own chicken sandwich.
It'll be good. Trust me.
It's not a complicated thing to make, and it'll be done sooner than the time you spend lining up at Popeyes.
That's what my poor husband and son did. Twice!
They went to two different locations, and both times they were confronted with a dozen cars ahead of them. (Quick, someone compile a list of things to do in a crowded drive-thru lane, please!)
By the time they reached the window, the chicken sandwiches were sold out.
That's so not cool, Popeyes, so not cool! Seriously, your fried chicken is great and all, but to run out of chicken?!
Anyway, I made my men the consolation homemade chicken sandwiches.
They were great, honestly. And easy to put together. The only complication was the frying part.
If you're not afraid of frying, let me know. I might just share my secret Cajun Chicken Strips recipe ?
P.S. Who wants to cohost next week?! Let me know, please!
Now, Features!
Banoffee Cheesecake from Kat @ The baking Explorer
"As if Banoffee Pie isn't absolutely fabulous as is, combined with cheesecake? I think a slice of this would make everything in the world right again!" — Mollie
"Ditto, Mollie! Banoffee Cheesecake for world peace!" — Angie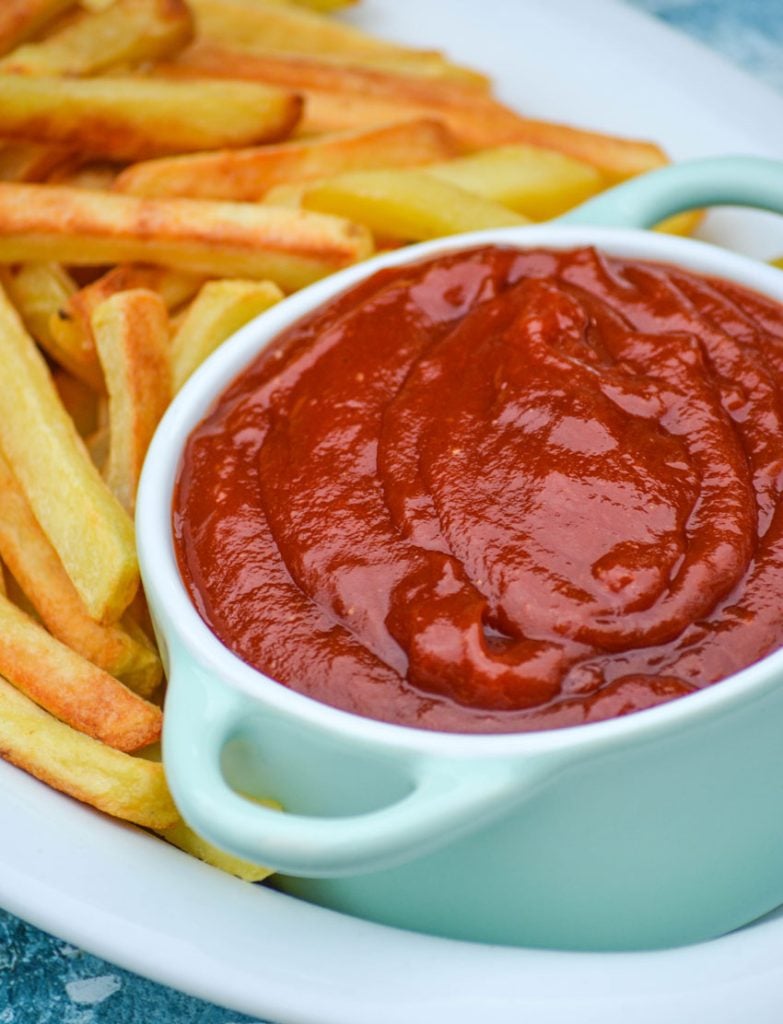 Smoked ketchup from Meaghan @ 4 Sons 'R' Us
"Omigod, smoked ketchup?! I'm all over it! I want to dunk everything in this smoked ketchup!" — Angie
Tips for Mixing and Matching Vintage Jewelry from Karren @ Oh My Heartsie Girl
"It takes a lot to get my mind off food, but this post is so engaging and so fun I want to share it with everyone! It won't be long before I'm on trend!" — Mollie
Super Healthy Breakfast Cookies from Melissa @ Blessed Simplicity
"These cookies look so delish, I don't even care that they're healthy! Seriously, they're on my list of must-makes now!" — Mollie
***
Now, let's party! Join Fiesta Friday #291 by adding your link. Don't forget to link your post to FiestaFriday.net and the co-hosts' blogs, so we can feature you. Your co-hosts this week are Diann @ Of Goats and Greens and Jhuls @ The Not So Creative Cook.
If you're new to Fiesta Friday, please read the guidelines.
If you're interested in becoming a co-host, please leave me a message.
You are invited to the Inlinkz link party!