It's the longest day of the year, guys! Happy summer to all of you!
If it were up to me, I would spend the whole day at the beach today. Unfortunately, Mother Nature seems to have a different agenda.
It's been wet the entire week… and unbearably humid… and the mosquitoes, oy! I feel like I'm being eaten alive every time I'm out there.
Even Skye doesn't want to go exploring in the backyard. The humidity gets to her, too. Look at her!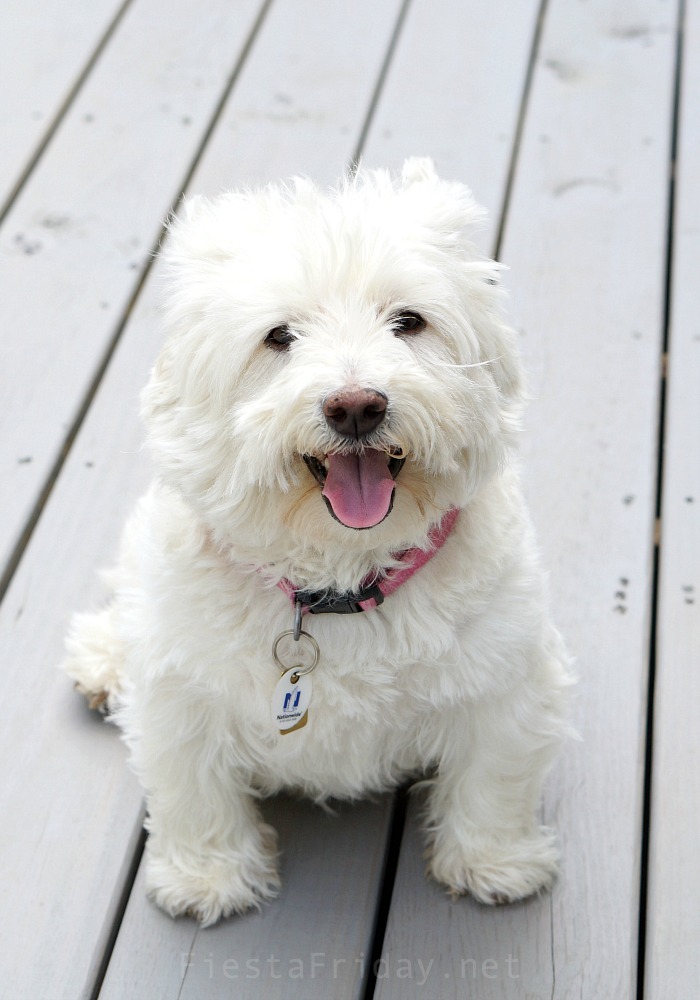 She's always panting when she's outside. She needs her summer haircut.
Anyway, guys, stay cool! Literally and figuratively.
Time for Features!
Veggie Omelette with a Mexican Touch from Irene @ My Slice of Mexico
"I love that this omelette is stuffed full of seasonal veggies and fresh cheese! How else would you want to start your morning off?" — Ai
"I have to second Ai here. If I had my way, I would want to wake up to an omelet everyday. Preferably, one that's stuffed with veggies and lots of cheese." — Angie
Spicy Jerk Ribs with Sweet Chutney Sauce from Mollie @ Frugal Hausfrau
"I love ribs, and Mollie's looks amazing! And I love that she gives three options for cooking these: on the grill, in the Instant Pot, and in the oven." — Ai
Gluten Free Dog Treats from Hannah @ Handmade Weekly
"I chose this in honor of Skye. She's a good dog who deserves healthy homemade treats. Maybe her momma would kindly spare her time to make them. Wait, that's me!" — Angie
Za'atar Baked Cod with Zucchini Rice from Zeba @ Food For The Soul
"I've been trying to add more fish in my diet. Having said that, I can't even remember the last time I had fish. Duh!! This Za'atar Baked Cod reminds me to go directly to the store and grab some fish. It sounds so exotic and delicious, just right for a Friday treat. And it's healthy, too!" — Angie
***
Now, let's party! Join Fiesta Friday #281 by adding your link. Don't forget to link your post to FiestaFriday.net, so we can feature you. We'll be voting for features this week. Please come back on Tuesday (voting will start at noon) to vote for your favorite links. You can vote for up to 5 links.
If you're new to Fiesta Friday, please read the guidelines.
If you're interested in becoming a co-host, please leave me a message.
[inlinkz_linkup id=820686 mode=1]