SOUTH JERSEY, February 28 — Today, on the last day of February, I spy with my little eye: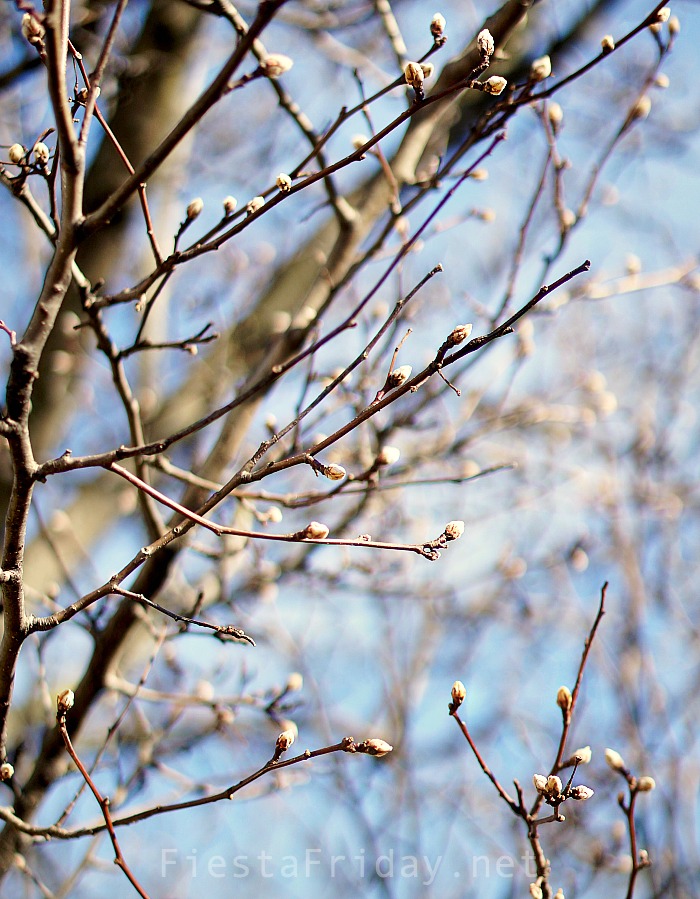 Budding Into Spring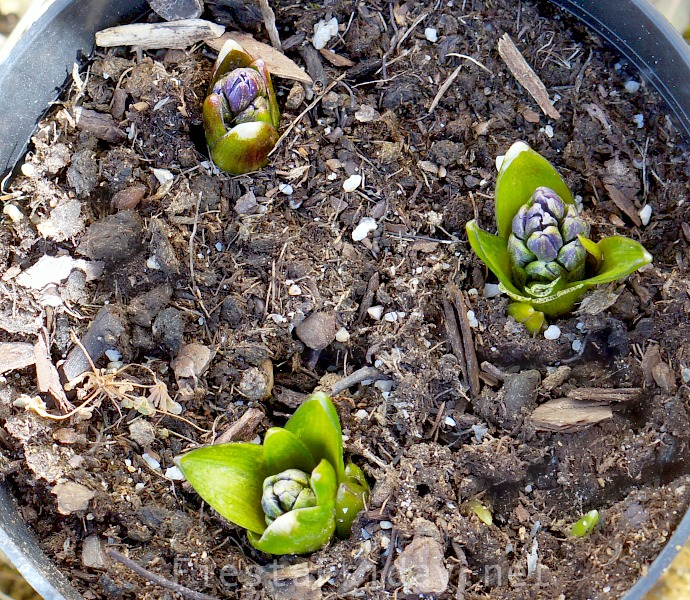 Sprouting into Spring
Signs of spring?! Punxsutawney Phil did predict an early spring. Wouldn't that be exciting if he's right? I have to admit I lose a little bit of my joie de vivre in the winter, so the sooner spring comes around the better.
But, unfortunately, I saw a crew salting our roads this afternoon as snow is in the forecast for tomorrow morning. Darn! I hope it'll be the last snow of the season.
For now, though, I'm enjoying the little bit of sun that warms the earth enough to coax my trees into budding and my hyacinths into sprouting.
Now it's time for features!
One Pot Cajun Shrimp Chowder from Colleen @ Faith, Hope, Love & Luck
"I SO wish I had a bowl of One Pot Cajun Shrimp Chowder in front of me right now! Perfect for the upcoming Mardi Gras, too!" — Mollie
"ME, TOO!! I've been craving some kind of Cajun or Creole-style shrimp! And grits! But I would happily tuck into this shrimp chowder. Right now!" — Angie
Cheese Waffles (Gluten-Free) from Lizet @ Chipa by the Dozen
"Lizet's Cheese Waffles are so next level! I needed these in my life – even though I didn't know I did!!" — Mollie
"ME, TOO!! Except I really, really… need them! Really!" — Angie
Radish Sambar With Freshly Ground Spices from Priya @ The World Through My Eyes
"I'm blown away by the ingredients in this dish and love how Priya explains the complexities of each dish she makes!" — Mollie
"This is one-of-a-kind must-try recipe, folks! Shared first here at Fiesta Friday." — Angie
Olive Cheddar Quick Bread from Nancy @ NancyC
"Quick breads are life savers! And this one right here is so full of flavors… with cheese… and olives… and sautéed onions… what's not to like?!" — Angie
***
Now, let's party! Join Fiesta Friday #265 by adding your link. Don't forget to link your post to FiestaFriday.net and the co-hosts' blogs, so we can feature you. Your co-hosts this week are Laurena @ Life Diet Health and Kat @ Kat's 9 Lives.
If you're new to Fiesta Friday, please read the guidelines.
If you're interested in becoming a co-host, please leave me a message.
[inlinkz_linkup id=817602 mode=1]