Before I start with the chit-chatting, I thought it's appropriate to quote from a wise sage: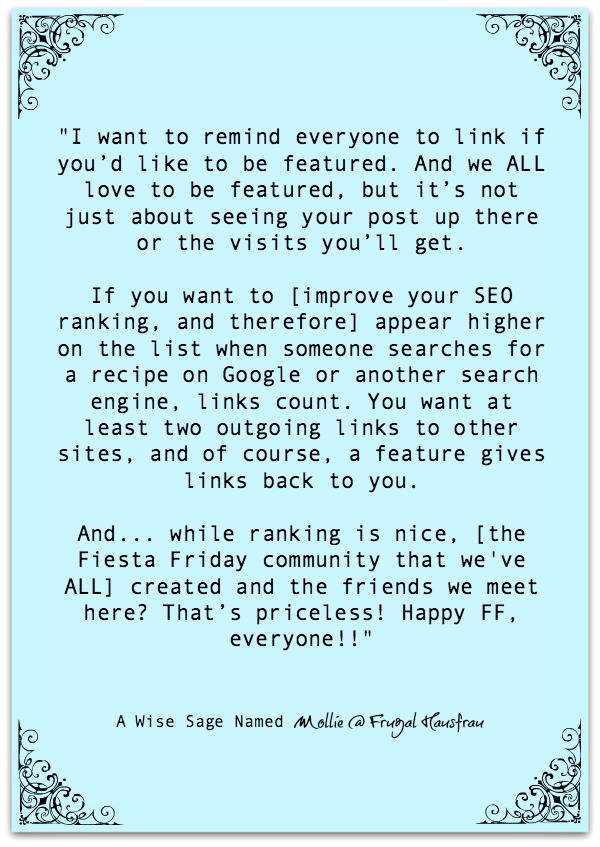 Think of it as a friendly reminder, or a little food for thought.
In other news, my arm continues to improve and I'm beginning to venture into the kitchen again. Not doing too much, but my poor family does need a break from take outs. I do have a couple of new recipes I hope to share with you in a week or two.
And I'm putting together a simple menu for Super Bowl Sunday. So far a shrimp dip, buffalo chicken bites, and burger sliders make it on the list. Any other suggestions? I need veggies/fruits somewhere there.
Also, and this is a pressing matter, I'm running out of cohosts!! Please volunteer your time to cohost our fiesta. I promise you it's quite painless, and think of the links you'll be getting. Remember SEO ranking and all that we talked about up there? The advice from a wise sage? Give cohosting a try, and see your ranking moves up!
Now, take a look at this:
Victorian Pistachio Cake from Lina @ Sew Historically
"It's been at least 4 years since I could eat pistachio… but if I could, this attractive cake would be on the top of my dessert list. At least, I can look at it and drool." — Diann
Vegetarian Khao Suey from Priya @ The World Through My Eyes
"Yes, it's -27 right now and I want soup but I'd serve up Vegetarian Khao Suey any time of the year! Reading the ingredients shows it's healthy, budget-friendly and tasty all at the same time." — Mollie
Haakh Tchaman – Kashmiri Cheese and Greens from Zeba @ Food For The Soul
"Yes, I'd say an enticing Indian food for my soul, for sure. I've put this on my to-make-soon list." — Diann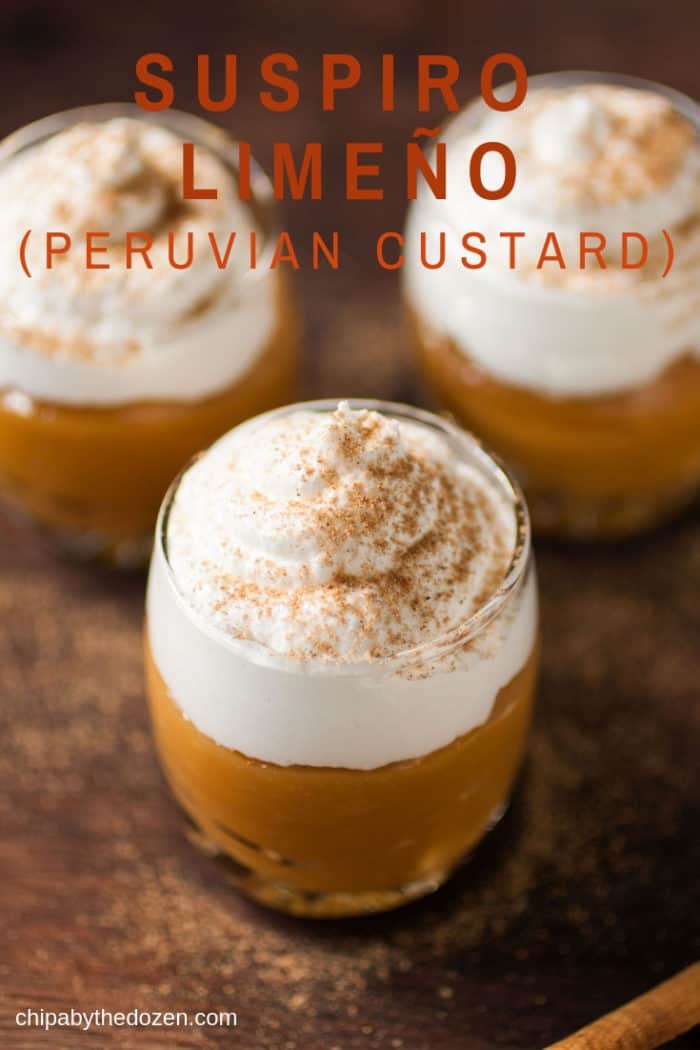 Suspiro Limeño (Peruvian Custard) from Lizet @ Chipa By The Dozen
"Lizet's Peruvian Custard is called Suspiro Limeño, "sigh of a Lima Lady" and it looks like luscious, caramelly delightfulness. A perfect ending to any meal." — Mollie
***
Now, let's party! Join Fiesta Friday #261 by adding your link. Don't forget to link your post to FiestaFriday.net and the co-hosts' blogs, so we can feature you. Your co-hosts this week are Antonia @ Zoale.com and Julianna @ Foodie on Board
If you're new to Fiesta Friday, please read the guidelines.
If you're interested in becoming a co-host, please leave me a message.
[inlinkz_linkup id=815295 mode=1]