Happy New Year, everyone! Hard to believe we're now in the year 2019. I need to get used to writing that.
But! What a glorious almost-2-weeks holiday break that was for me! Nothing but pure relaxation (read: laziness) and indulgence. And darn Netflix! I got nothin' done! I wonder if that's what retirement feels like. I should plan for an early retirement.
Actually, come to think of it, I did get a few things done. I did cook and bake, but I need to consult my camera to remember exactly what I made. Darn mulled wine!
In the meantime, I'm asking for more volunteers to cohost, please. Make that your first New Year's resolution. To help cohost our Fiesta Friday Link Party, so we can keep it going. This week we're fortunate to have an old friend of the fiesta (well, not old, old… but a friend who we've known for a long time), Suzanne, and a young friend (this time it does mean young in age), Kat, to cohost. Next week, it's YOUR turn!
Until next time, I bid you all a fabulous 2019 filled with joyous moments, health triumphs, and smashing successes in all your endeavors!
Now take a look at these:
Fried Chicken Biriyani from Lathi @ Lathi's Kitchen
"I can imagine the aroma when the pot is opened (amazing and exotic) and love the combination of textures." — Liz
Soul Food for New Years: Black Eyed Peas and Collards Soup/Stew from Diann @ Of Goats and Greens
"You gotta admire someone who cooks nose to tail and has the chutzpah to cook the trotters, but it was Diann's Black Eyed Peas & Collards that made my mouth water! Perfect for New Years!" — Mollie
Healthy Turkey Salad Sandwich from Monika @ Everyday Healthy Recipes
"I've fallen in love with Monica's beautiful & healthy rendition of a Turkey Salad Sandwich with Chickpeas (and no mayo!) I want this now, and probably all the time!" — Mollie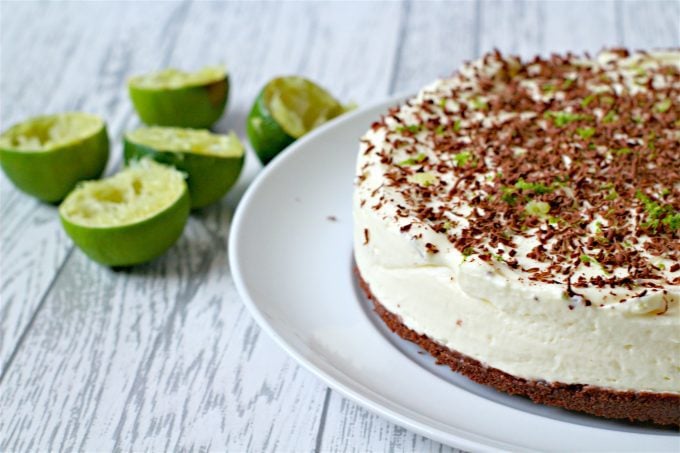 No Bake Lime Cheesecake from Jenny @ Apply To Face Blog.
"I am not a baker but I would make an exception for this easy and wonderful cheesecake, especially since there is no baking involved!" — Liz
***
Now, let's party! Join Fiesta Friday #257 by adding your link. Don't forget to link your post to FiestaFriday.net and the co-hosts' blogs, so we can feature you. Your co-hosts this week are Suzanne @ apuginthekitchen and Kat @ Kat's 9 Lives
If you're new to Fiesta Friday, please read the guidelines.
If you're interested in becoming a co-host, please leave me a message.
[inlinkz_linkup id=812283 mode=1]