So who's still running around like a chicken with its head cut off, a few days before Christmas? Me, that's who!
Isn't it amazing that even when you plan a relaxing Christmas without guests or visits to the relatives', somehow you still manage to not get things done in a timely manner? Therefore, the chicken metaphor.
I have been baking and cooking, actually, and doing a lot of other physical activities to get things done. Physical activities like going to the stores last minute, wrapping gifts, dropping boxes at the post office, writing thank you notes, etc.
What I haven't been able to do is sit down and write and blog about any of my cooking or baking. Which is a shame since a couple of the things I made were outstanding.
But hey, I did manage to post a Holiday Ham recipe. Did y'all see it?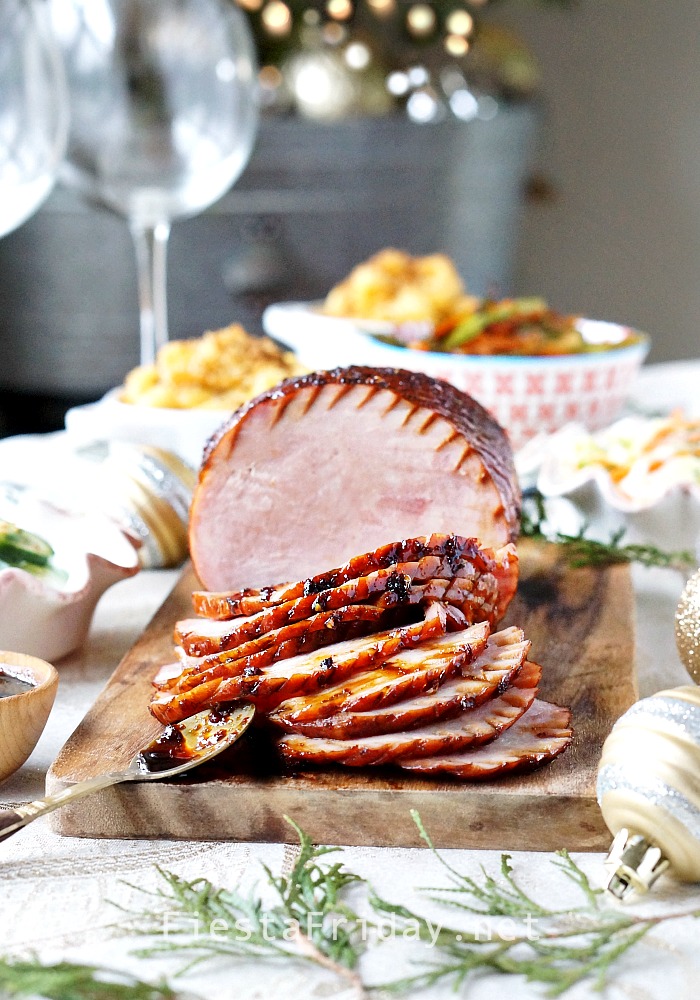 That one came with a deadline because it was a sponsored post.
Maybe that should be my future motivation. In order for my posts to be published on time, I should be paid for them. Ha!
Okie dokie, good friends of Fiesta Friday… Until I see you again, Happy Holidays to you all!!
Now look at all this fabulosity from last week's fiesta:
Sausage meatball and Rice Timbale from Jas @ All That's Jas
"I CAN NOT get over how good this looks and sounds! I don't think I've ever been this excited to try a recipe! Thank you, Jas, for sharing this with us!" — Angie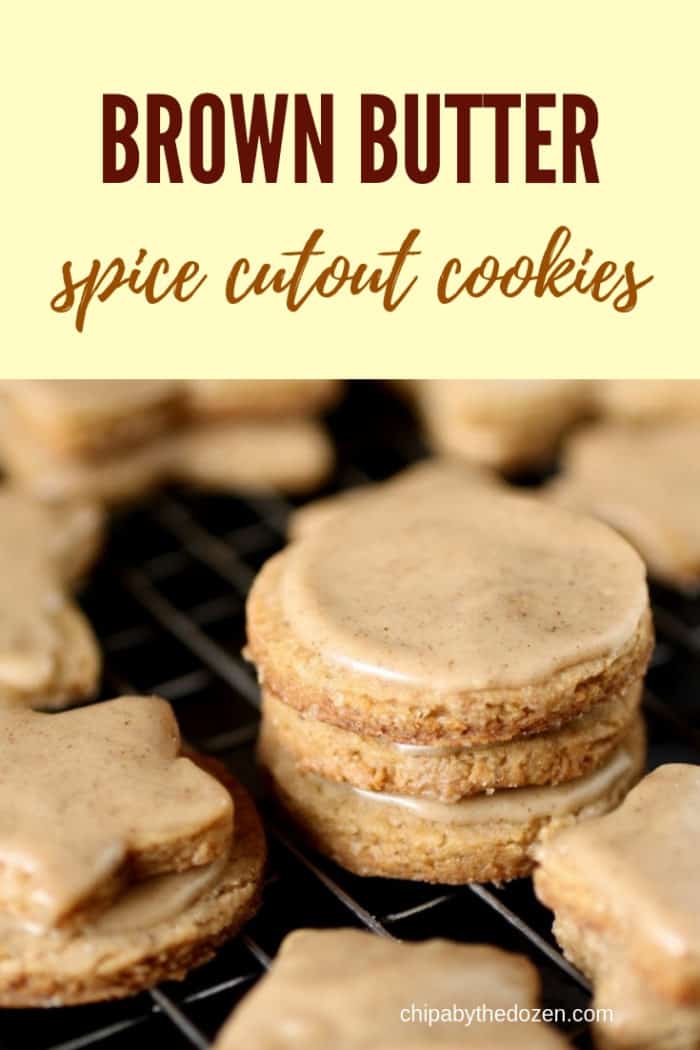 Brown Butter Spice Cut-out Cookies from Lizet @ Chipa by the dozen
"These are some of the coolest cookies I've seen. They look so rich and delicious, and I love the use of brown butter! Yum!" — Antonia
Gingerbread Cream Cheese Thumbprint Cookies from Julianna @ Foodie On Board
"Julianna brought a new version of an old favorite. I love the idea of turning gingerbread into thumbprint cookies and filling them with cream cheese!" — Kat
Christmas Crunch Muddy Buddies from Mrs. Kringle @ Mrs. Kringle's Kitchen
"Children and adults at Christmas parties would love this indulgent chocolate and peppermint snack mix! As an added bonus, it's gluten-free!" — Kat
***
Now, let's party! Join Fiesta Friday #255 by adding your link. Don't forget to link your post to FiestaFriday.net and the co-hosts' blogs, so we can feature you. Your co-hosts this week are Jhuls @ The Not So Creative Cook and Diann @ Of Goats and Greens
If you're new to Fiesta Friday, please read the guidelines.
If you're interested in becoming a co-host, please leave me a message.
[inlinkz_linkup id=810900 mode=1]