Hey, guys! This is just a friendly reminder.
If you're a member of our Fiesta Friday Friends Group Board (formerly Fiesta Friday Link Party Group Board), please continue to pin those nice big beautiful vertical pins on the board.
An active and attractive board will get more followers and in return, will give you more saves (formerly known as repins), which will then direct more views to your blog.
So pin as often as you're allowed (check out the new rule, please) and regularly.
Also please REPIN (now known as SAVE) other members' pins. This is IMPORTANT! We need to promote each other's pins. Remember, sharing is caring! Who actually coined that phrase? I actually do want to know!
Favorite recipes from last week's fiesta: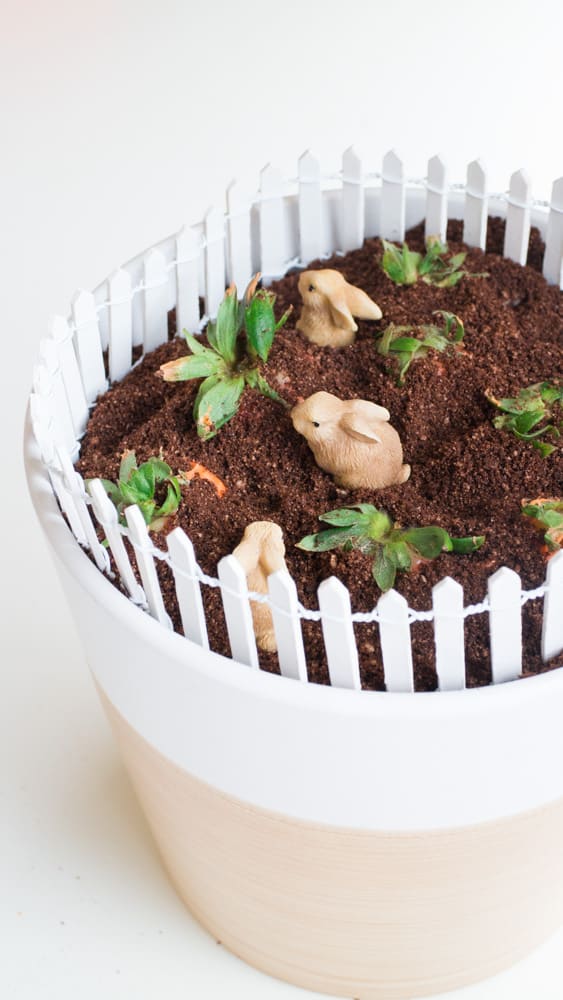 Carrot Strawberry Garden from Pamela @ Brooklyn Farm Girl
"Pamela did a very creative job making this edible garden. It is so cute that I am not sure if I'd be able to ruin its beauty, but who am I kidding? With the chocolate cookies and chocolate covered strawberries, kids and kids-alike would definitely love it. — Jhuls
A Celebratory Orange Cake (gluten-free) from Kate @ Gluten Free Alchemist
"How mesmerizing is this celebratory cake?! I can't take my eyes off it! Quite unique, too, with the orange flavoring. Just wonderful!" — Angie
Pulled Beef Pie from Petra @ Food Eat love
"I love how this dish sounds like – perfect filling with mascarpone cheese and I love that Petra used pastry crust for this. Winner in my book!" — Jhuls
Pide (Turkish Flatbread) from Alex @ Turks Who Eat
"Having had pide for the first time last summer and thoroughly enjoyed it, I've been looking for a good recipe and this one is it!" — Angie
***
Now, let's party! Join Fiesta Friday #220 by adding your link. Don't forget to link your post to FiestaFriday.net and the co-hosts' blogs, so we can feature you. Your cohosts this week are Mollie @ The Frugal Hausfrau and Jhuls @ The Not So Creative Cook
If you're new to Fiesta Friday, please read the guidelines.
If you're interested in becoming a cohost, please leave me a message.
[inlinkz_linkup id=776580 mode=1]