It's number 200, you guys!! Yeah, I know!! Exciting, isn't it?!
Try to curb your enthusiasm for a little longer, however.
We shall celebrate in a few weeks, once the holidays are over. By then, people may start looking for motivations to blog. (Read: People = me).
There's just too much going on right now in people's lives, am I right?! Remember, people = me, but it could very well apply to you as well.
I just don't think it's a good idea to introduce another project in the midst of all this end-of-year busyness. I'm sure we're all in agreement over this.
So, until then, we'll be partying as usual weekly, and then when the time is ripe and right, we'll super-party big time!
In the meantime, if anyone is interested in cohosting, please let me know. This week, however, we'll be voting for our favorite posts. Come back on Tuesday to cast your votes, please.
These posts caught our attention
Winter Salad with Avocado & Pomegranate from Mollie @ The Frugal Hausfrau
"This may be the best winter salad I have seen filled with lots of ingredients that satisfy my tastebuds for something nutritious and light. Candied pecans, avocados, and apples and the list goes on. Mollie also gives us three of her homemade dressings to choose from – without a doubt it will be the Maple Dijon!" — Judi
"Just what I need after overindulging on Thanksgiving! Also, so I can overindulge again at Christmas!" — Angie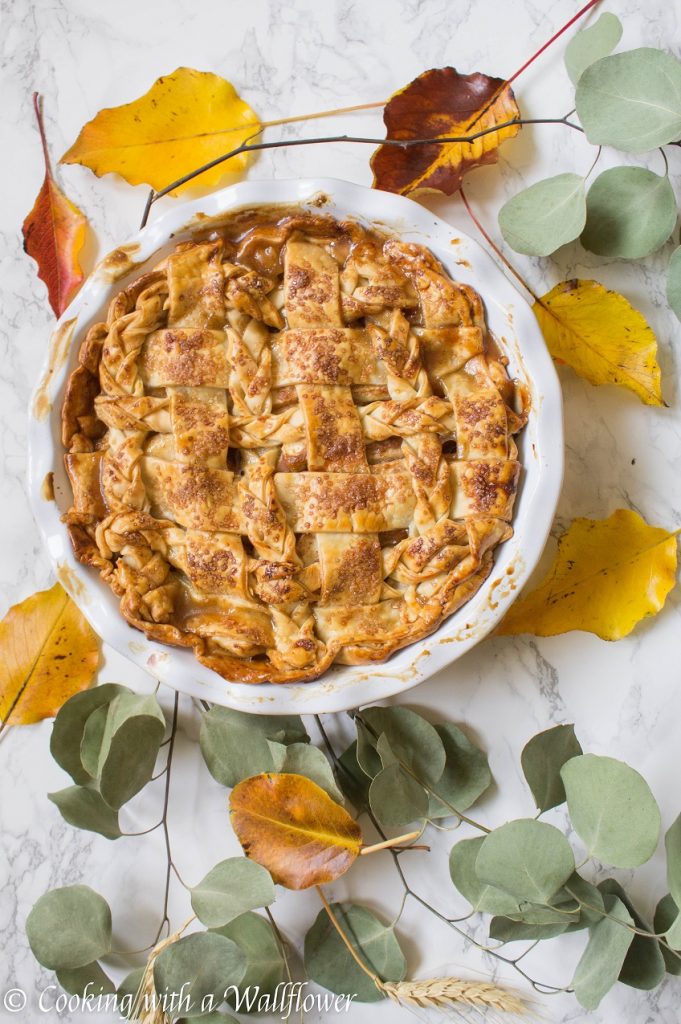 Honey Pear Pie from Andrea @ Cooking With a Wallflower
"Such a pretty sugared crust to go with a delicious fruit filling where the honey becomes caramelized. I enjoyed Andrea's heartwarming story about her dessert pies that her grandmother always loved – food is about memories in so many ways and those people who are important to us." — Judi
Festive Javanaise from Sarah's Little Kitchen
"Until now I have never heard of Javanaise and now I see I've been missing out all my life! I can't wait to make it." — Mollie
GG's Corn Pudding from Duct Tape and Denim
"This is just the kind of down-home deliciousness that I look for in a recipe. I love that Ann elevated corn pudding into a rich souffle-like dish that would be perfect at any table." — Mollie
***
Now, let's party! Join Fiesta Friday #200 by adding your link.
We'll be voting for our favorite posts to be featured next week. Please come back Tuesday afternoon to cast your vote. You may vote for up to 5 links/posts.
If you haven't tried cohosting Fiesta Friday before, I'd encourage you to give it a try. It's an opportunity for you to meet new blogging friends and it's fun! Just leave me a comment or an email.
If you're new to Fiesta Friday, please read the guidelines.
[inlinkz_linkup id=753009 mode=1]