Have you noticed a strange phenomenon happening at Fiesta Friday this week? Yes, no?
It's this: I have two, two! Not zero, not one, but two! Two recipe posts! (Think of Count Count from Sesame Street saying that. Hehe…)
You may think that's nothing to draw attention to, you high achievers you, but for a SASS like me that's a pretty big effort. SASS, remember? Short Attention Span Sufferer?
All in all, not a bad showing, eh?
No, I'm not Canadian, eh, I just like to pretend to be one. How "aboat" that Justin Trudeau, eh? Canadians sure know how to pick Prime Ministers!
Anyway, if you're so inclined, please check them out. The posts, not the prime ministers. So you can tell me what you think and how to improve the recipes. This is a foodie forum, eh, we like to talk "aboat" food to death.
Oh, by the way, thanks to those who voted for this week's features. Y'all make my life easier when you help me pick these features.
These are your favorites: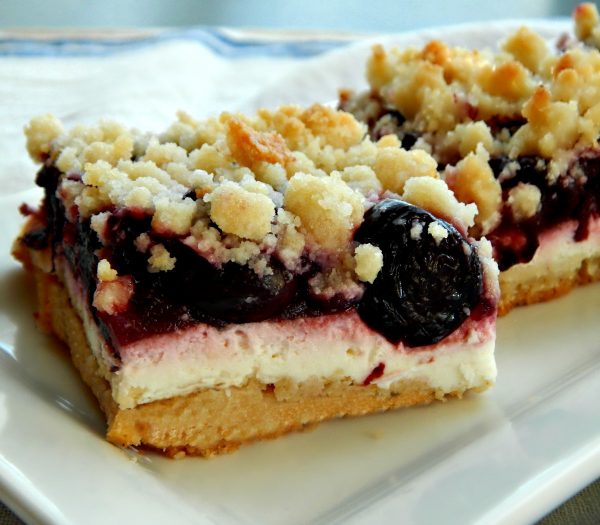 Cherry Cheesecake Bars from Mollie @ The Frugal Hausfrau
Mango Cheesecake from Trupti @ My Culinary Saga
Salted Caramel Nanaimo Bars from Ai @ Ai Made It For You
Vanilla Sugar Cookies from Jess @ Cooking Is My Sport
Paneer Makhani from CH @ Cooking From My Heart
***
Now, let's party! Join Fiesta Friday #179 by adding your link. Don't forget to link your post to FiestaFriday.net and the co-hosts' blogs, so we can feature you. Your cohosts this week are Petra @ Food Eat Love and Laura @ Feast Wisely
If you're new to Fiesta Friday, please read the guidelines.
[inlinkz_linkup id=725757 mode=1]