Don't go to the mall!
That's my PSA for y'all!
To say it's a zoo is an understatement of the year
There was no parking space, not in the front nor the rear
And people complain about the economy?
Please, honestly, the way people spend money?
Everybody here must be wealthy
Next time I'll take my shopping online
Then I won't have to face the long cashier line!
And so it begins, y'all, this annual hectic madness
The crazed and frenzied, but yet beloved time we call Christmas
Now, Features!
Cranberry Caipirinha from Caroline at Caroline's Cooking
"I have always associated caipirinhas with the tropics and hot weather, but the addition of cranberries to the traditional lime magically transforms this into a perfect festive cocktail for the holidays."– Hilda
Maple Curry Plantains from Jess @ Cooking is My Sport
"I just loved the sound of this unusual snack or side dish. I have only ever eaten plantain, plain and fried, so all of the flavours that Jess added sounded so wonderful. The crunch, the sweet spicy flavours and the rich starchiness of the plantains make a perfectly exotic treat."– Julianna
Fish Sauce, Chilli and Maple Candied Pork Belly from Petra at Food, Eat, Love
"Anything with maple syrup grabs my attention, but this sweet, savoury and spicy caramelized pork belly really knocks the maple thing right out of the park. In Petra's inimitable fashion, she goes above and beyond with the addition of piquant grilled pineapple and a rich exotic sauce. The only guilt I am capable of feeling with this recipe is if I don't get around to making it!– Hilda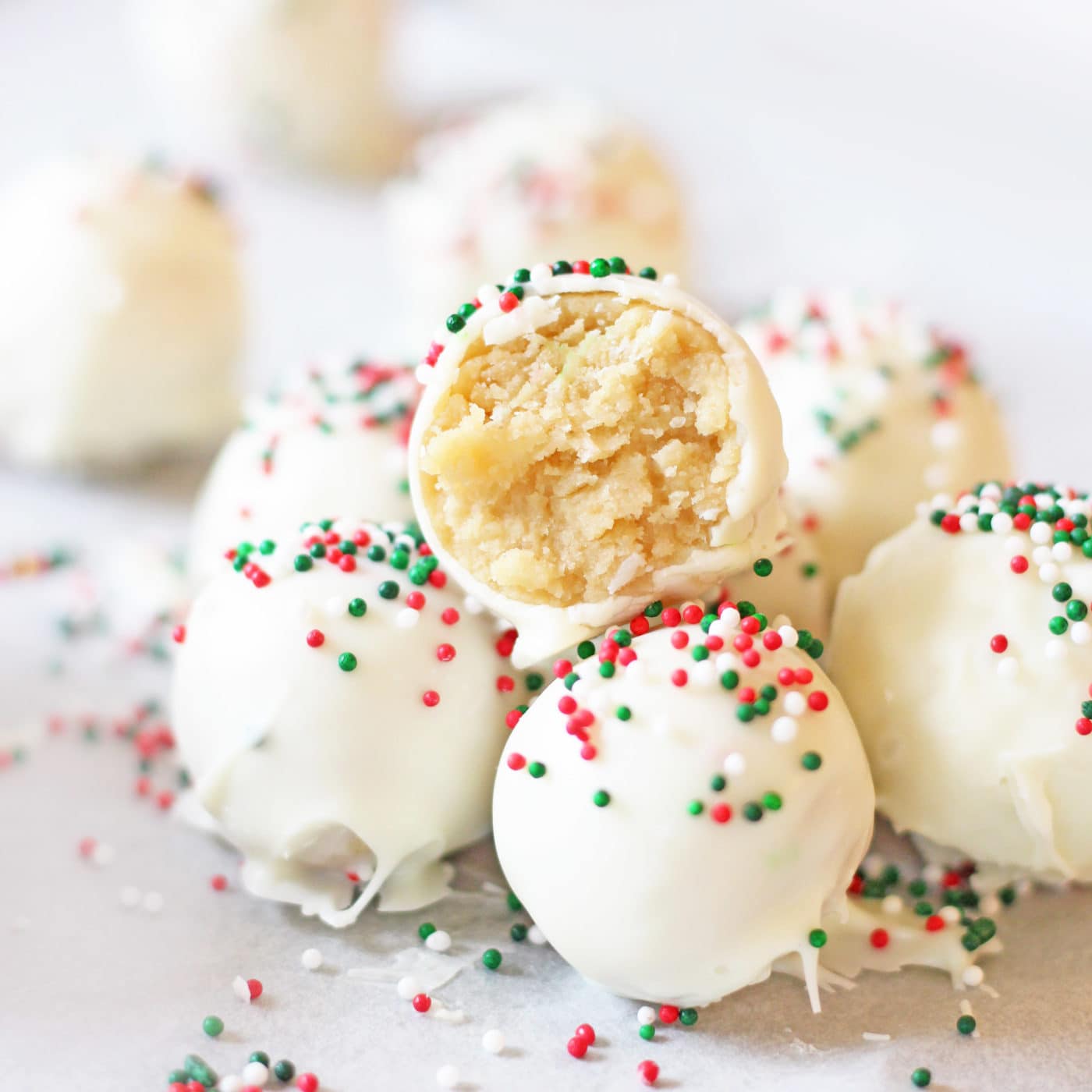 Christmas Sugar Cookie Truffles from Haley @ If You Give a Blonde a Kitchen
"I usually identify truffles with lots of picky work, but these sounded so simple to put together. They are a simple treat to make and give as a gift and make a wonderful Christmasy bite to finish off a rich meal during the holiday season."– Julianna
***
Now, let's party! Join Fiesta Friday #148 by adding your link. Don't forget to link your post to FiestaFriday.net and the co-hosts' blogs, so we can feature you.
We have a treat this week! Linda @ La Petite Paniere agrees to take a break from her blogging break just to co-host our fiesta. She is joined by sweet Jhuls @ The Not So Creative Cook
If you're new to Fiesta Friday, please read the guidelines.
P.S. I need co-hosts, starting next week. Let me know if you are interested!
[inlinkz_linkup id=681949 mode=1]