Hey, peeps! So, how did you all spend your Labor Day weekend?
Let me tell you how I did mine.
I took my Mom, who came to visit for the 2nd time this Summer, which is very rare…in fact, never…and my brother and family, who also came to visit, to Lancaster.
And while we were there, I was thinking…hmm…this is just a couple of hours away from the son… I'm talking approximately, more or less, give or take, plus or minus…
The point is, it was definitely doable…to visit the son from where we were.
So we were debating whether we should or not. And while the debate dragged on, I let the car move…
Closer and closer to the son… Until of course, tadaa… We were there! At son's school!
But then I started panicking. What if he got mad? After all he wasn't answering my calls. He was probably busy and didn't want any surprises.
And then I had an idea. What if I said it was Grandma who wanted to see him. Nobody could refuse Grandma, right? So, as I was mulling over the plan, I took Skye for a walk on campus. Yes, she came along, too! She got so many compliments!
Grandma, meanwhile, was sitting down and resting inside the Student Union. Well, what do you know? The son found her! Gave her quite a fright when he called her out of the blue!
And guess what? He was happy to see us! Phew…
So that was how I spent my Labor Day weekend. Which should explain why I was having a hard time keeping up with your comments. I was busy having too much fun!
***
Now, Features!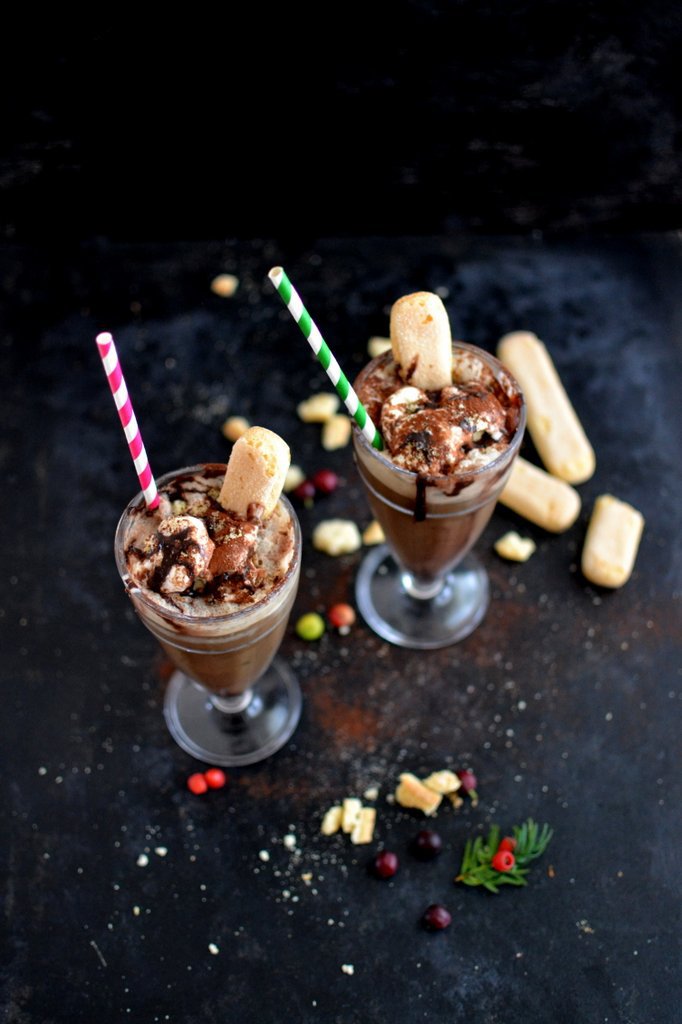 Tiramisu Frappuccino by Naina @ Spice in the City
"I am in a coffee ban until the end of this month and it tortures me when I see anything with coffee. I tried to ignore Naina's post, but I just can't. Coffee ice cream, mascarpone, chocolate sauce – everything I love in one glass. Naina always makes everything more appetizing!" — Jhuls
Bourbon Bacon Jam by Mollie @ Frugal Hausfrau
"I've never had bacon jam but one look at this and I knew I had to try it immediately." — Suzanne
Pork Tenderloin & Mustard Fruits by Petra @ Food Eat Love
"Petra is an artist, this is fine dining at its best. Simply delicious!" — Suzanne
Super Swedish Cinnamon Buns by Matt @ Rough Eats
"I've been craving for cinnamon buns for a while now, but I want the homemade one. The recipe I have is with espresso and I still can't consume anything caffeine. Seeing Matt's post made me swoon – it sounds really fantastic. I love the addition of cardamom seeds that I bet adds extraordinary flavor to the buns." — Jhuls
***
Now, let's party! Join Fiesta Friday #136 by adding your link. Don't forget to link your post to FiestaFriday.net and the co-hosts' blogs. Your solo co-host this week is Judi @ CookingWithAuntJuJu
If you're new to Fiesta Friday, please read the guidelines.
[inlinkz_linkup id=662013 mode=1]