Cherry season is short! Better get your fresh cherries now to make these red, white, and blue scones, perfect for breakfast on Independence Day!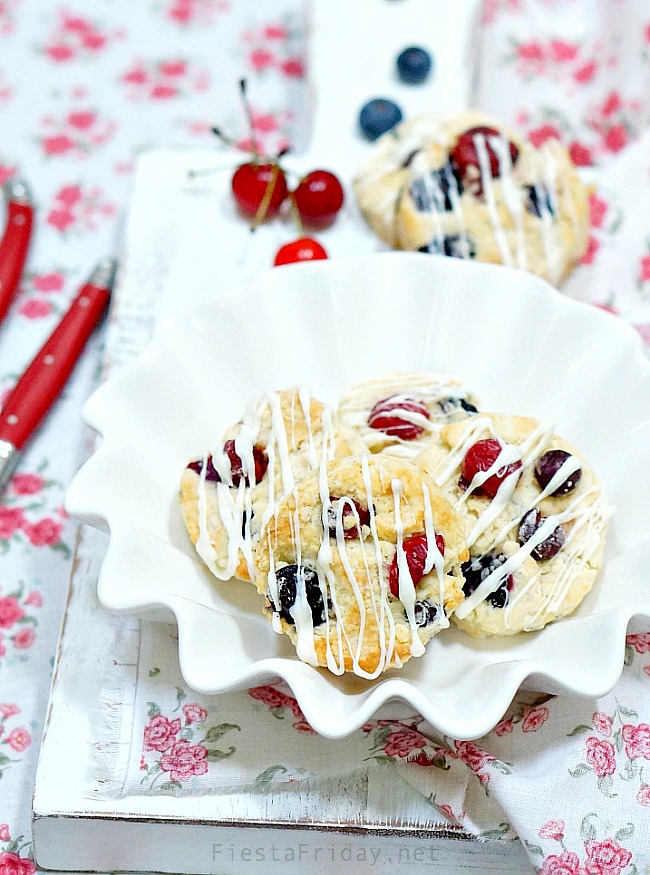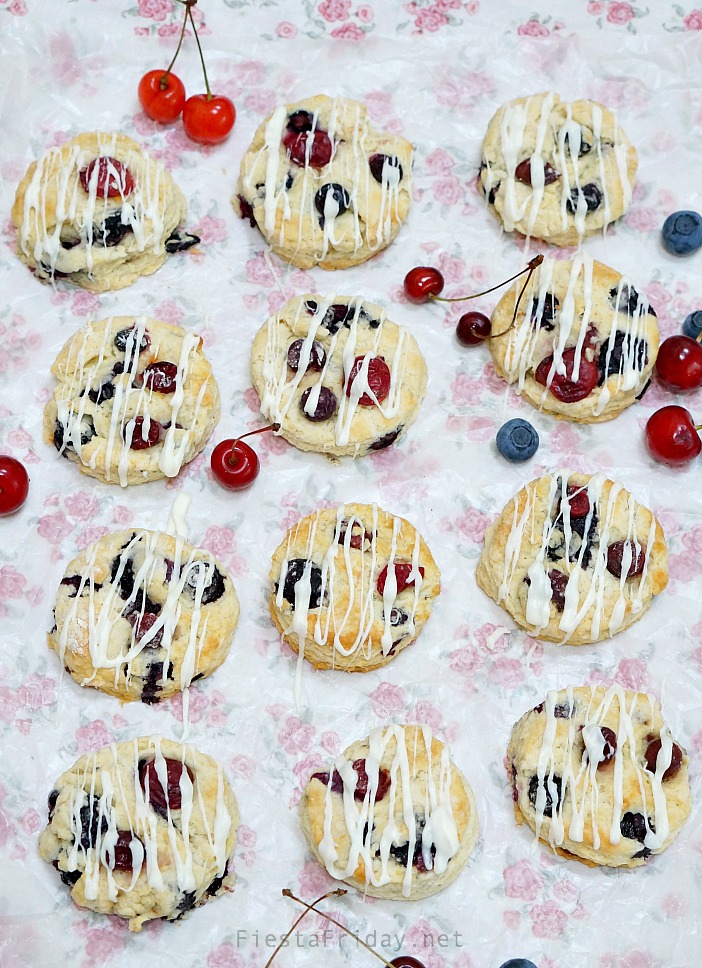 Sometime last week, I dragged the husband to Mood's Farm.
For these…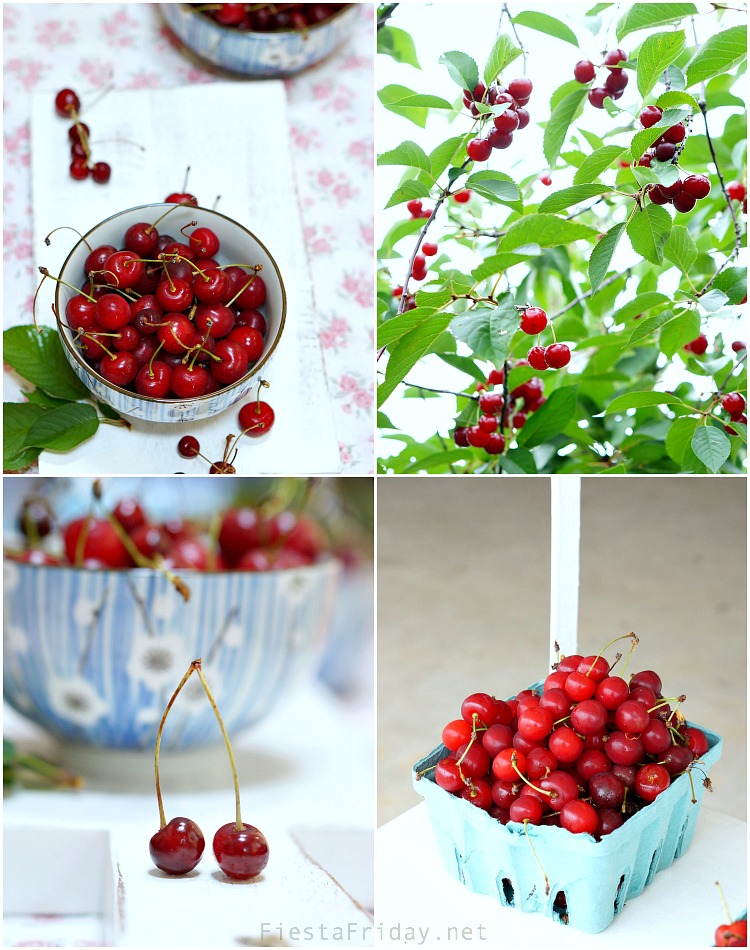 This is round two, by the way. Round one was for the sweet cherries.
These are sour cherries. So hard to find in regular stores. So hard to find in irregular stores. So hard to find, period. Never seen them fresh in any stores. Maybe canned, but not fresh.
Only way to get them is to pick them yaself. But pickin' by yaself is no fun. Hence, the dragging of the husband. Besides, I needed someone taller to reach for those tall branches.
And I promised him cider donuts. Mood's makes them fresh in the morning.
He inhaled three in one minute.
I did the other three.
Maybe they were the real reason to go. I swear I smelled them in my sleep.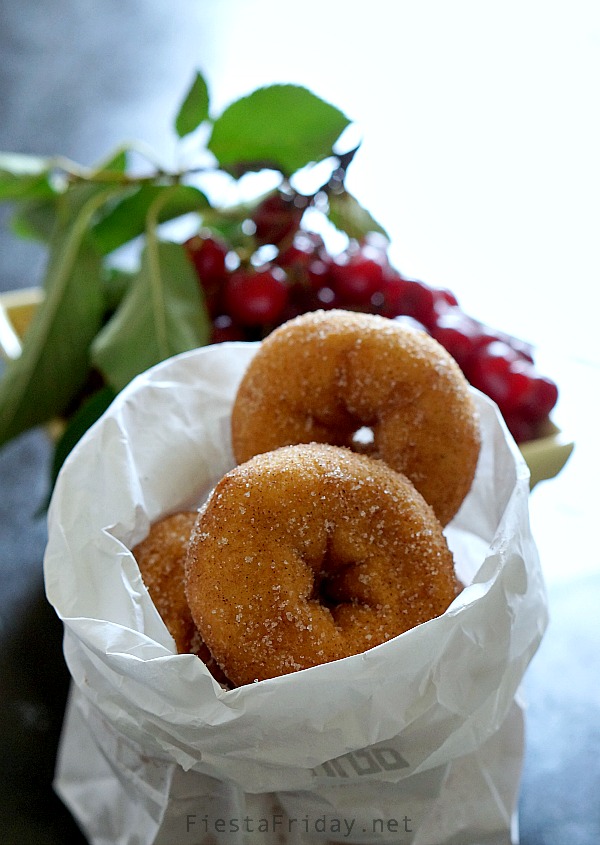 We brought home another bag to our sleepy kids. 10 am and they were still barely out of bed!! Oy, lazy Summer!!
Not for mom (that's moi). I was busy.
Pitting these little suckers.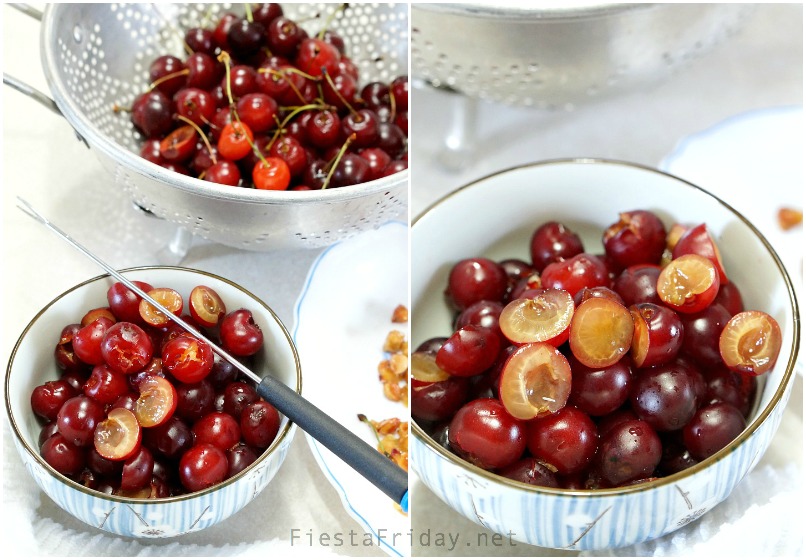 With a fondue fork. No need for a cherry pitter. Seriously!
Sour cherries are soft and their pits come out easily. Their juice doesn't stain, either. It's yellow!
And then of course, the power went out. The second time last week. And my cherries had to wait. But cherries, as you know, don't really wait, once you wash them. So…
I boiled some in wine and sugar to preserve them.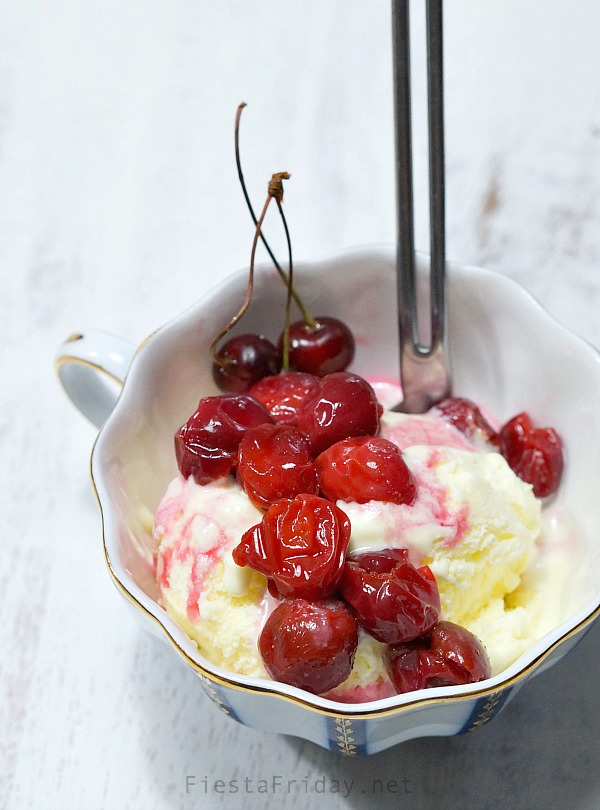 Good! Very good!
Some I was able to store in a cooler packed in ice.
Today, most went to the freezer.
But some went into the scones. Along with the blueberries we also picked as an afterthought. They were there!

I didn't exactly plan this but I think I just made a red, white, and blue breakfast. Perfect for the upcoming 4th of July, don't you think?
Red, White and Blue Scones
Red, white, and blue scones with cherries, blueberries and white chocolate. Perfect breakfast for Independence Day!
Recipe type:
Breakfast, Quick Bread
Ingredients
1½ cups all-purpose flour
1 cup cake flour
¼ cup sugar
2 teaspoons baking powder
1 teaspoon baking soda
½ teaspoon salt
½ cup (1 stick) butter
⅔ to ¾ cup buttermilk
½ cup pitted sour cherries
½ cup blueberries
½ cup white chocolate morsels
Instructions
Heat oven to 400° F.
Combine flours, sugar, salt, baking powder and baking soda in a large bowl.
Using a pastry blender or a fork, cut in butter until mixture is crumbly.
Stir in buttermilk, just until moistened.
Add fruits, stir gently.
On floured surface, gently knead dough 5-6 times. Do not overwork the dough.
Flatten dough to ½ inch thickness.
Cut with floured 2-inch round cutter.
Place scones on cookie sheet.
Bake for 20 minutes. Cool for 5 minutes before applying chocolate glaze.
For the glaze, melt white chocolate morsels in a microwave for 30 seconds. Stir with a fork. Microwave for another 20 to 30 seconds and stir until smooth. Drizzle the melted chocolate over scones with a fork.
Pin This!

 
I shared these scones with my good friends, who give the best party on Saturdays.