In the aftermath of our back-to-back trips to Madrid and California, I'm feeling exhausted and my husband is sick. I'm pretty sure the 100+ degree heat had a lot to do with it.
That's how hot it was in some places in California the week we were there.
But we did have a lot of fun, and it was gratifying to see friends and family we hadn't seen in so many years.
And what about the food you ate, Angie?! What about the food?! Yes, I can hear you 😂
Well, my foodie fiesta friends… I had Menudo for the first time while in California.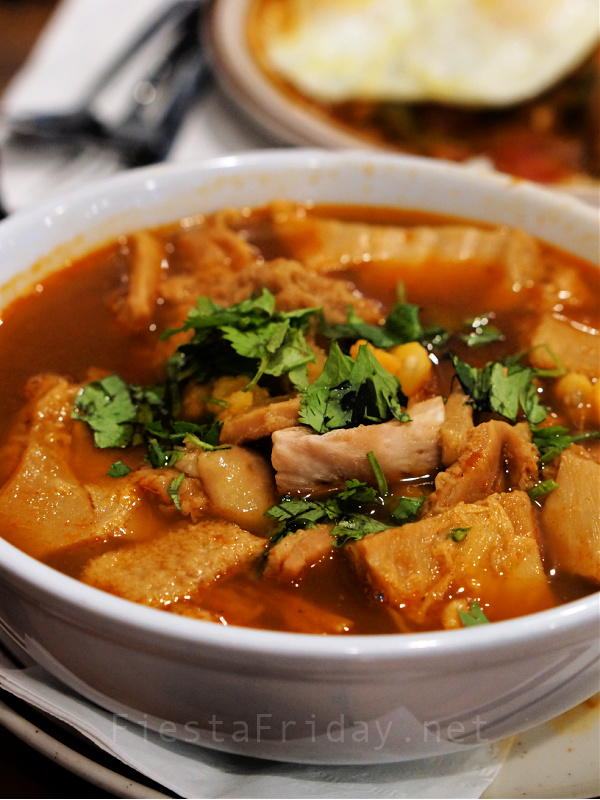 I also had Pozole soup twice, from 2 different restaurants, while I was there. Because… how can you not order Pozole when you see it on the menu?!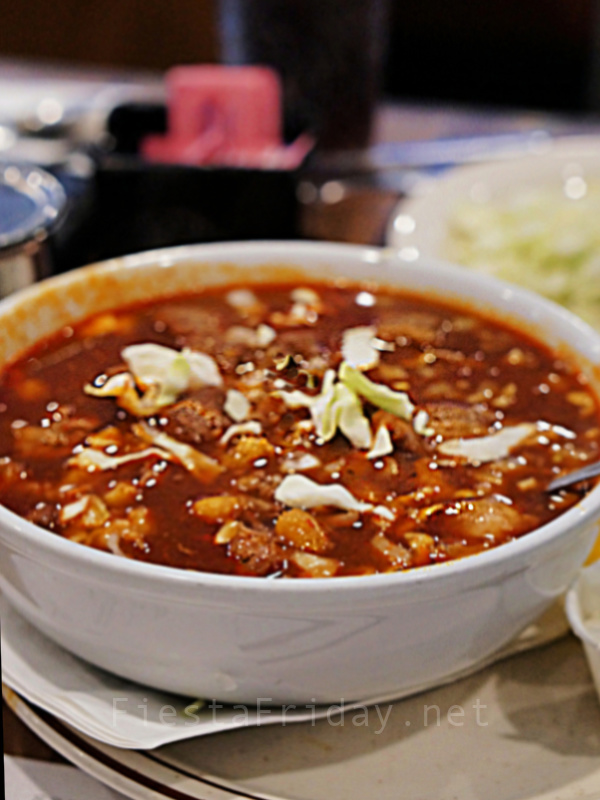 Everything I had was excellent, I have to say. It's very unlikely, though, that I will attempt Menudo at home – the cooking process seems rather complicated and lengthy – but Posole is doable. I've actually made it a couple of times before but the one I had at Alonzo's was so much more flavorful. As soon as I feel well-rested, I'll be tinkering in the kitchen.
Now, It's Time For Features
Keto Reese's Peanut Butter Cupcakes
"I am into keto desserts lately and these look like something me & my BFF would enjoy." — Jhuls
Grilled Ravioli Dinner
"Well I'll be darned! You can grill ravioli?! I'm definitely trying this!" — Angie
Ice Cream Orange
"I haven't had orange ice cream and this one sounds so good. Perfect for summer!" — Jhuls
Vegan Honey Alternative (Homemade Dandelion Syrup)
"Omigosh, this is ingenious! I really, really want to try this! I'd better make sure the husband doesn't weed the dandelions in the backyard next spring!" — Angie
Also, From Fiesta Friday #490 (Because I Forgot To Do Features, sorry…
Santa Fe Salad Recipes
Peach Upside Down Puff Pastry
Mini Pizzetta
Outback Blooming Onion
***
Now, let's party! Join Fiesta Friday #492 by adding your link(s). Don't forget to link your post to FiestaFriday.net and the cohost's blog so you can be featured.
Your cohost this week is Pauline @ Beautiful Voyager
If you're interested in becoming a cohost, please let me know.
If you're new to Fiesta Friday, please read the guidelines.
You are invited to the Inlinkz link party!