Summer is just around the corner and I'm starting to make a list of all the projects I want to tackle during the break. There are a few light home improvement and gardening projects that I can handle on my own. I'm leaving the heavy-duty ones to the menfolk, i.e., the husband and the son.
Somewhere on that list is also a couple of cooking and baking projects. More than a couple, actually. But I need to make sure I don't go overboard like I normally do. Above all, I need to stay organized.
I will not buy too many ingredients all at once… I will not buy too many ingredients all at once… chant with me…
I will shop judiciously… I promise… continue chanting…
Anyway, on the top of the list for the baking projects is macaron, which I've managed to successfully create once a long, long time ago. Call it beginner's luck because since then… nope, nada, zip, zilch… I couldn't, for the life of me, make good macarons with feet. Like the ones from Laduree.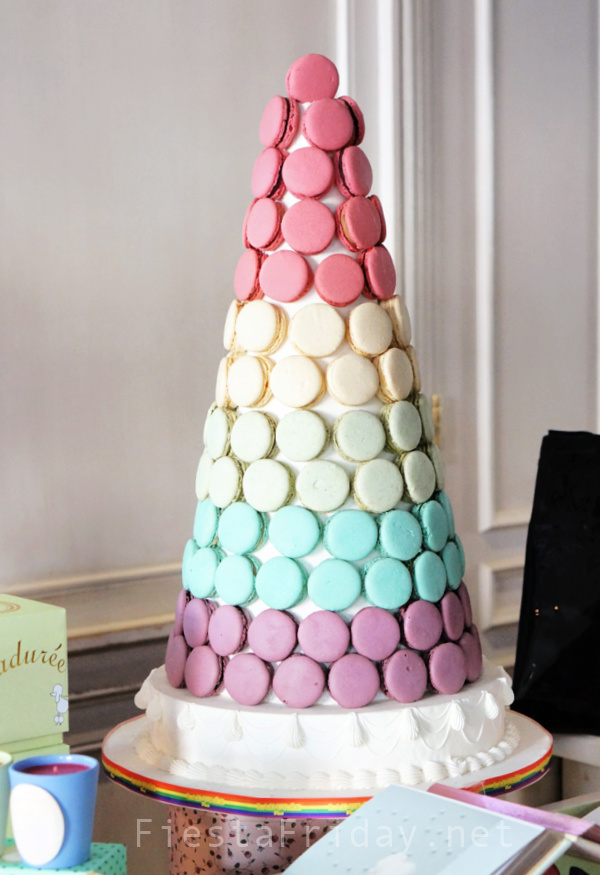 The daughter, btw, can demolish half of that tower in a single sitting. I've seen her do it, so it'd be great if I can somehow pull it off and make macarons myself at home. I'd save myself a million bucks.
Features!
Dalgona Coffee Over Ice Cream
"Omigosh, this one is incredibly tempting! I'll be trying this ASAP!" — Angie
Zucchini-Mushroom Pasta
"Recipes with mushrooms are trending nowadays and this is a good recipe to try. Perfect for a weeknight dinner!" — Jhuls
Maple French Toast Cups
"I love anything with maple syrup. This is a good idea using some of the slices of bread we already have." — Jhuls
Sugared Raspberry Popovers
"I LOVE popovers!! Who doesn't, seriously. And the description on these ones reads "light, airy puffs with fresh raspberries and sugar crunch top." To that, I'd say, obnoxiously, GIMME SOME! Like now!"
***
Now, let's party! Join Fiesta Friday #434 by adding your link(s). Don't forget to link your post to FiestaFriday.net so you can be featured.
If you're interested in becoming a cohost, please let me know.
If you're new to Fiesta Friday, please read the guidelines.
You are invited to the Inlinkz link party!