Does anybody know what to do with a case of the lazies?! I'm looking specifically for ways to get rid of it. I'm afflicted with it and can't seem to shake it off, help!
It doesn't help at all that we only have 24 hours in a day. A little nap on the couch, a little stroll in the backyard, a little social time with Skye… all of a sudden the day is gone! The week just flies! And I'm feeling a little disconnected from the blog.
But don't worry, I have a few recipes to share with you very soon. I just need to get my act together. All I need is a little picker-upper. Maybe I can go apple-picking this weekend; that'll motivate me for sure. I hope the season has started.
In other news, I've picked most of my tomatoes.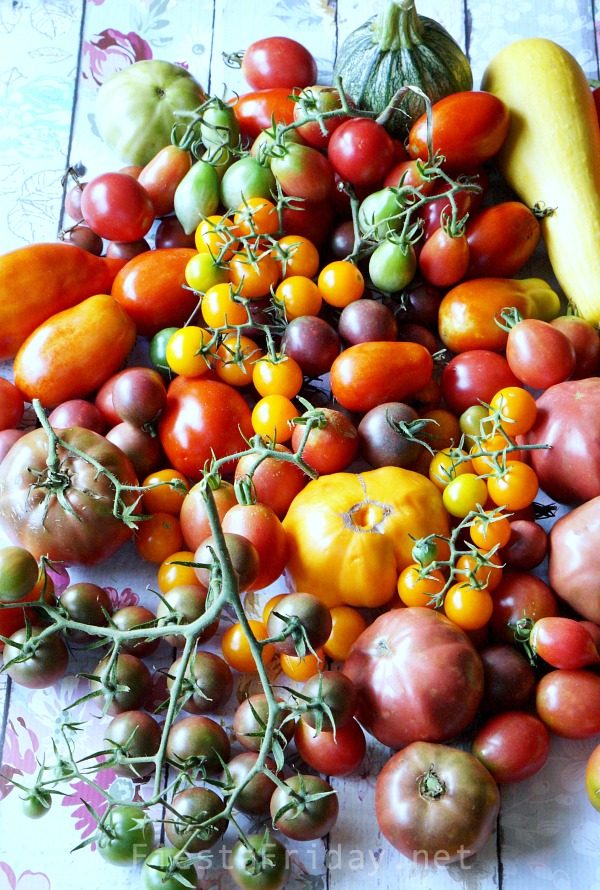 Now what to do with them?
Time for features!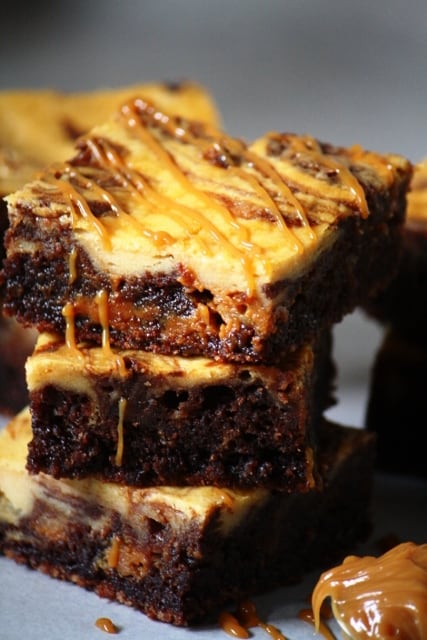 Dulce de Leche Cheesecake Brownies from Lizet @ Chipa by the dozen
"I just describe what I'm feeling after seeing this dessert ?!! Absolutely perfect dessert for the party.. wonderful combination of Cheesecake and Brownie.. loved it.. ❤️!!" — Nimmi
Nutella Cake from Kat @ The Baking Explorer
"This cake made me crave Nutella instantly. I love that the sponge cake consists of hazelnut and a huge amount of Nutella in the buttercream. I love that it is topped with Kinder Bueno, too." — Jhuls
Fish Pie with Smoked Prawns and Scallops from Petra @ Food Eat Love
"Wow wow wow.. ??!! I don't know what else to say.. This is something I would love to eat at the party.. I am afraid I will finish the whole thing, without leaving anything to others ?!!" — Nimmi
Thai Chicken Soup with Forbidden Ramen from Zeba @ Food For The Soul
"Zeba, you made me hungry.. This is the kind of soup which I was dreaming of.. I am a Thai food lover..After reading the list of ingredients I can imagine the taste of this awesome soup" — Nimmi
***
Now, let's party! Join Fiesta Friday #189 by adding your link. Don't forget to link your post to FiestaFriday.net, so we can feature you. We'll be voting for features this week. So come back Tuesday afternoon to cast your votes! You may vote for up to 5 links.
If you're new to Fiesta Friday, please read the guidelines.
[inlinkz_linkup id=738066 mode=1]