Hi, people! Happy New Year to you all!
If the start of your new year is any indication of how the rest would go, mine is already foretelling it will be busy and stressful.
The husband decided to just rip out the carpet in the living and dining rooms. I guess all these years of harping on how much of an improvement bamboo flooring would make to the rooms finally got to him. He's going to make it happen.
But mostly I have to thank (or blame) Skye. She loves rubbing all over the carpet. She treats it like it's the lawn. And after a couple of accidents where I practically had to stop everything dead in my tracks to go rent the rug doctor, the husband finally saw the wisdom in a hard bamboo floor.
So, it'll be crazy around here for a while since he's doing it at a snail's pace, but it'll be worth it in the end. I'm just thankful the kitchen is left alone. For now.
Because I have to keep experimenting for our Fiesta Friday Healthy Recipe Challenge. Remember? Yes, that's still happening. It'll start next week!
Let's fiesta one more round this week, though, okay? This is your last chance to bring in those butter-dipped, bacon-wrapped, sugar-sprinkled whatever…lol.
Now, Features!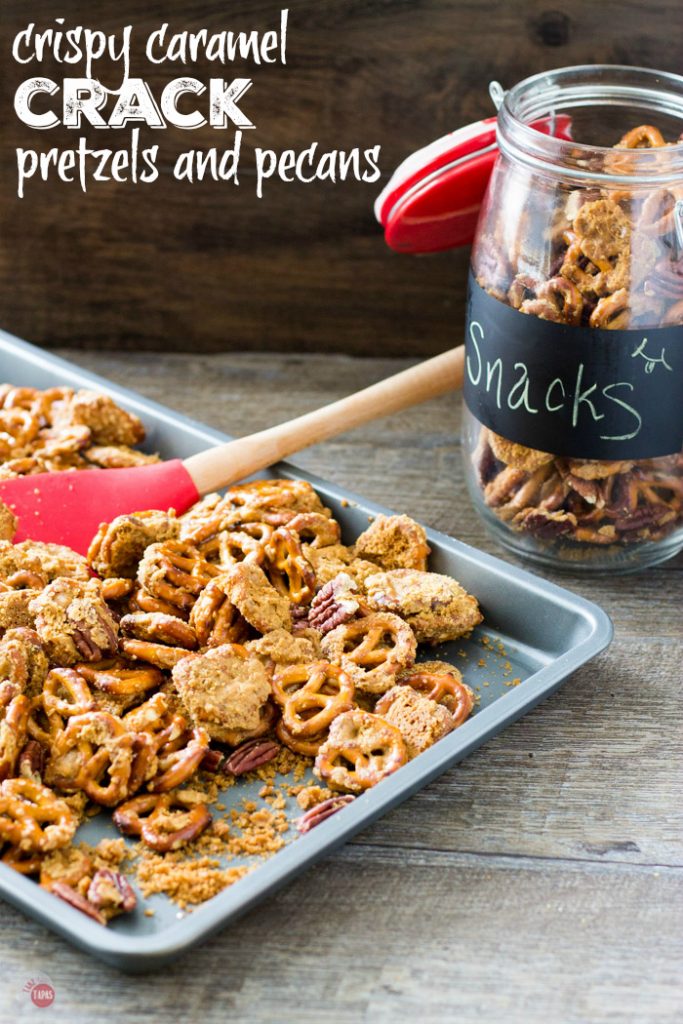 Crack Pretzels with Crispy Caramel and Pecans from Jennifer @ Take Two Tapas
"First of all, Crack Pretzels! So called since they're so addicting. But then, crispy caramel and pecans are involved as well! How can anyone resist! Not I!" — Angie
Langoustine Ceviche Surf N' Turf from Petra @ Food Eat Love
"Petra is a real food artist, her dishes look as if they had been cooked by a 17th century Dutch painter, or rather by his chef (I wouldn't trust the painter with the cooking). The composition of colours, flavours and textures are truly inspired – I cannot wait for her next mind-blowingly gorgeous dish!" — Ginger
"I was completely mesmerized by Petra's ceviche – both for the dish and the presentation, of course. It was beautifully crafted – a perfect showstopper!" — Jhuls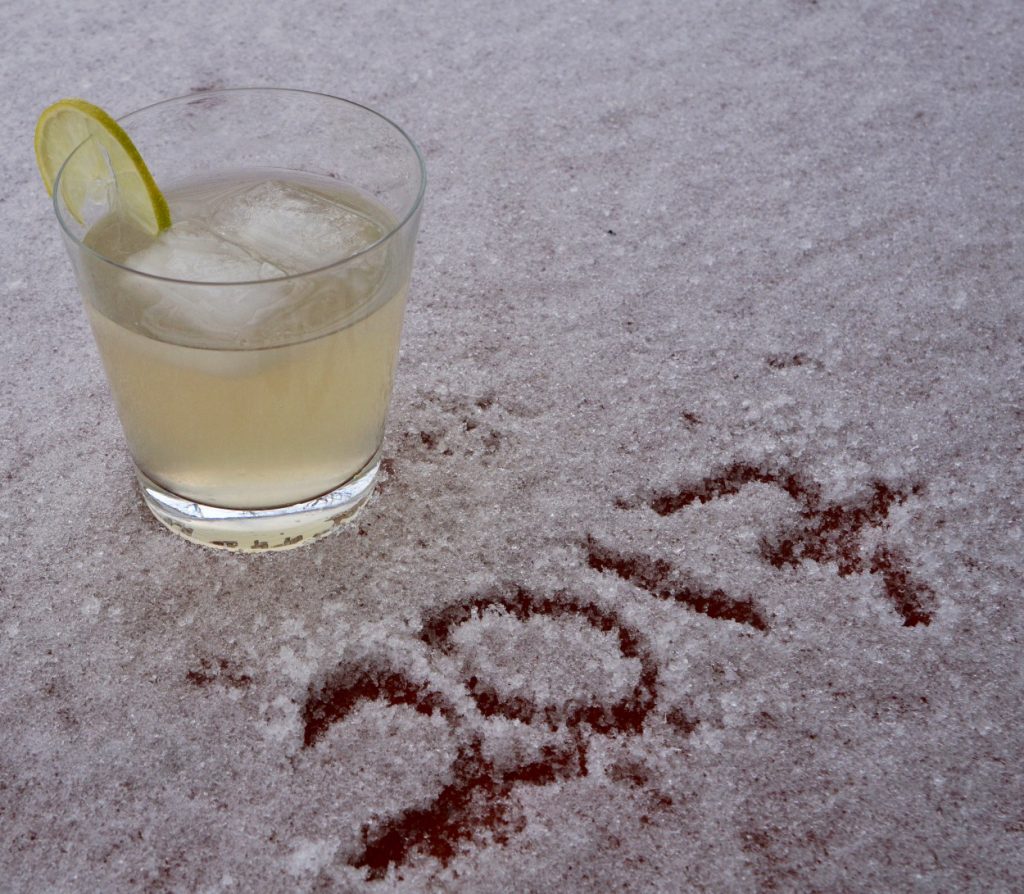 New Year's Cocktails (with foraged ingredients) from Hilda @ Along The Grapevine
"Trust Hilda to come up with an almost healthy cocktail recipe! I love the idea that the probiotics in your self-fermented fruit could potentially be good for you, like kimchi or sauerkraut, but in a fancy cocktail glass. I'll toast to that! (lovely picture of the drink in the snow … I am craving snow!" Ginger
Spices: Where to begin from Elaine @ Foodbod
"Elaine's passion to share her knowledge about everything makes me love her more. She's just too generous to share every detail of her delicious foods and now – spices. Elaine's post is very helpful especially to somebody who is just beginning to discover the beauty of spices." — Jhuls
Stollen from Julianna @ Foodie On Board
"I was very much impressed with Chef Julianna's Stollen as well as her patience. How could someone wait that long to enjoy such delicious dish? Haha! I bet it tasted amazing!" — Jhuls
***
Now, let's party! Join Fiesta Friday #153 by adding your link. Don't forget to link your post to FiestaFriday.net and the co-hosts' blogs, so we can feature you. Your co-hosts this week are Quinn @ Dad What's 4 Dinner and Monika @ Everyday Healthy Recipes
If you're new to Fiesta Friday, please read the guidelines.
[inlinkz_linkup id=688797 mode=1]