Hi, guys! Would you believe it?!
This is the first time I'm using the dictation app on my iPad. Since I'm writing and also eating at the same time. Don't tell my kids! I tell them not to talk with their mouth full.
But do they ever listen to me?! So I'm not listening to me, either!
Pretty cool this dictation thingy. Think about it, you can be cooking and dictating the recipe all at once. Ha! Why haven't I used it before?!
Anyway, I was just thinking that we haven't done any voting in a long time. So I was just thinking that this week we should be voting for features. What do you think? I hope you approve?
Truth be told I've had such a busy week that I forgot to arrange for cohosts. I've got so much stuff going on it completely escaped my mind. Sorry about that!
But I'm preparing the Cohost Schedule for June and beyond. So if you're interested, just leave me a comment. I know I spoke with several of you a while ago and I have your names written down but I haven't sorted out who for what week yet. Help me by telling me what weeks are good for you, okay?
So, since we're voting, it means that all of you are acting cohosts, and must… I repeat… must visit each other. 'Coz how else would you know which links to vote for unless you view all of them? Huh, huh?!
And because we're voting, the fiesta will close at 8:00 am EST on Tuesday instead of 8:00 pm, to give you all the chance to cast your votes. And voting will end on Thursday at 12:00 noon EST. Okay?
Now, Features!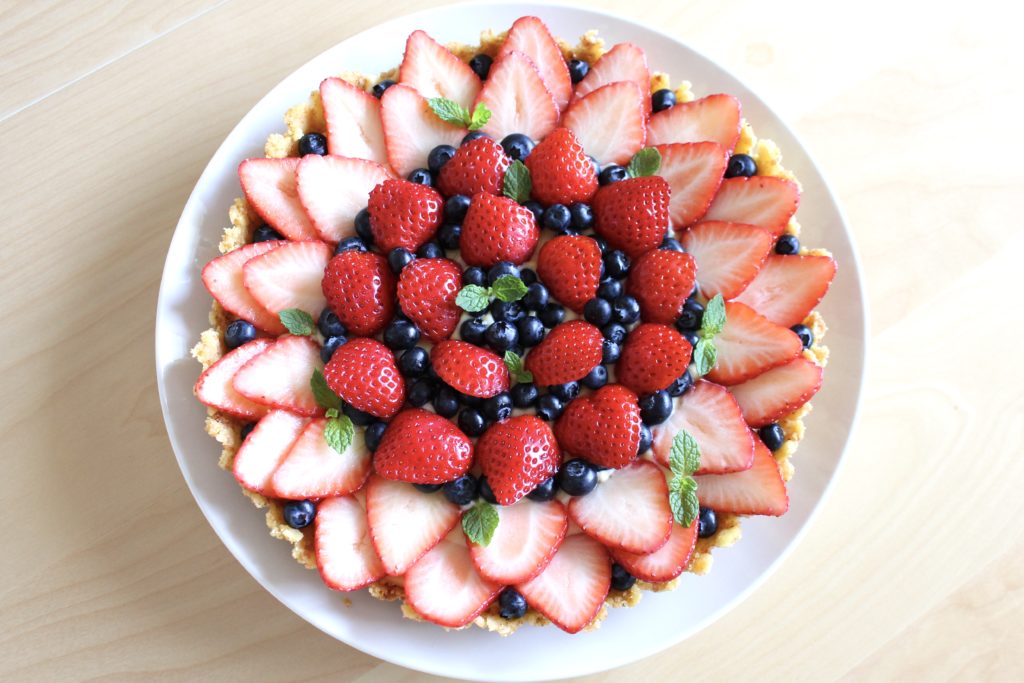 Strawberry and Blueberry Tart with a Corn Cookie Crust from Ai @ Ai Made It For You
"Does this tart scream Summer or what?! I am so ready to dive into Summer and into that tart. So gorgeous! Gorgeous, refreshing, happy tart! My kind of dessert!" — Angie
Dulce de Leche Magic Cookie Bars from MB @ Bourbon and Brown Sugar
"[These] look incredibly delicious. All that toasted coconut and pecans along with the addition of cinnamon sugar graham crackers and crushed salted pretzels to the original recipe just made my mouth water!" — Linda
"These cookie bars sound like a must-try to me. Bookmark it, y'all, so you won't forget! I'm putting it here so I won't forget!" — Angie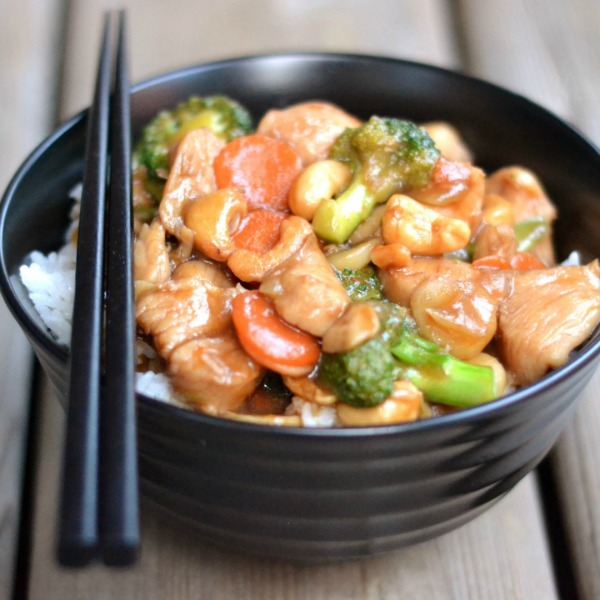 Chinese Cashew Chicken from James @ From James to Jamie
"[This] Cashew Chicken has got to be the most gorgeous one I've ever seen – and James gives such a great tip on how to make the chicken soft like those at Chinese restaurants – Beautiful veggies! Tasty Tender Chicken! I'm sold" — Linda
New Mexican Carne Adovada from Mollie @ The Frugal Hausfrau
"Mollie's New Mexican Carne Adovada had me salivating the moment I set eyes on this succulent piece of pork. I have never tried nor seen these New Mexican chilies before, but I can only imagine the taste this dish imparts after marinating it overnight in those scrumptious spices. The smoky and pungent taste of the adobo and the sweetness that the sugar adds has got to be a winner in my eyes! Please pass the dish around for a second helping!" — Loretta
***
Now, let's party! Join Fiesta Friday #121 by adding your link. If you're new to Fiesta Friday, please read the guidelines.
Don't forget to come back on Tuesday to vote for your favorite links!
[inlinkz_linkup id=636282 mode=1]