This party starts early this time.
'Coz I can't be sure what'll happen tomorrow.
If I'd have access to reliable internet or not.
'Coz I'm leaving again today.
To the beach this time.
'Coz Summer is almost over.
And I haven't been to the beach, not once!
So, take a day off, will you? Party already! Work is overrated, you know. Besides, Kaila @ GF Life 24/7 and Sarah @ Sarah's Little Kitchen are waiting for your arrival. Red carpet has been laid out, I heard.
It's also Sarah's first time co-hosting, so please make it worthwhile for her.
***
In other news, I've been thinking about ways to make this party hall a little more inclusive and community-driven rather than a personal blog. I already have that with TheNoviceGardener.
The reason I started this self-hosted FiestaFriday.net was so I could continue to party with you. Obviously you can see there's no ad or sponsored post on this site, since financial gains were not the reasons behind it. It was started because WordPress.com doesn't exactly allow you to have link parties. Security is the overriding concern, so I've been told. It took a lot of effort to host the parties @TheNoviceGardener since the links were not automatically transferred to the blog, but rather, they were being hosted at InLinkz.
Much had to be done to transfer those links to TheNoviceGardener, and although I developed a system to make the task easy, it wasn't ideal. That's why FiestaFriday.net came to be.
Now that we've had this site running for a few months, however, I think it's time for it to move on to the next level. I think FiestaFriday.net should be completely community-driven. I'd like to see posts by other authors/bloggers. Maybe there should be a way for anyone interested, blogger or non-blogger, to submit or post a recipe. Maybe there should even be videos, etc.
FiestaFriday.net should be a place for us to find and swap recipes, to connect and get to know one another, and yes, to promote our blogs, too. All offered freely. In short, it should be a resource.
However, and this is a big however, I'm not exactly an expert on how to make all these happen. So this is just thinking out loud on my part, à la Ed Sheeran (a year later I still love the song). If you have any idea or suggestion you'd like to contribute, I'm all ears.
***
Voting was a success for FF81! This time, many of you participated, like you should! Here are your top 5 choices:
White Chocolate and Coconut Panna Cotta from Dini @ The Flavor Bender
Lavender Lemonade from Justine @ Born and Bred in Brooklyn
S'mores Dip from Meaghan @ 4 Sons 'R' Us
Vegetable Borek from Steffi @ Ginger & Bread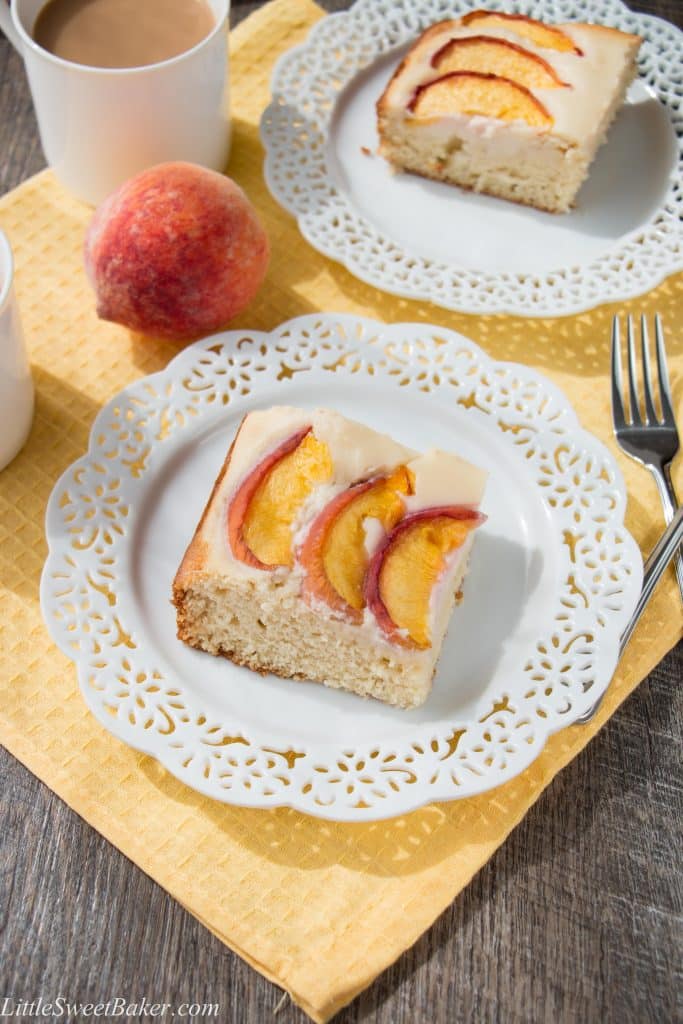 Peaches and Cream Coffee Cake from Lily @ Little Sweet Baker
All five of them offer exceptional recipes! Go check them out!
***
It's time to party! Join Fiesta Friday #82 by adding your link. If you're new to Fiesta Friday, please read the guidelines
[inlinkz_linkup id=556140 mode=1]