(Lightning-Speed) Beignets for Valentine's Day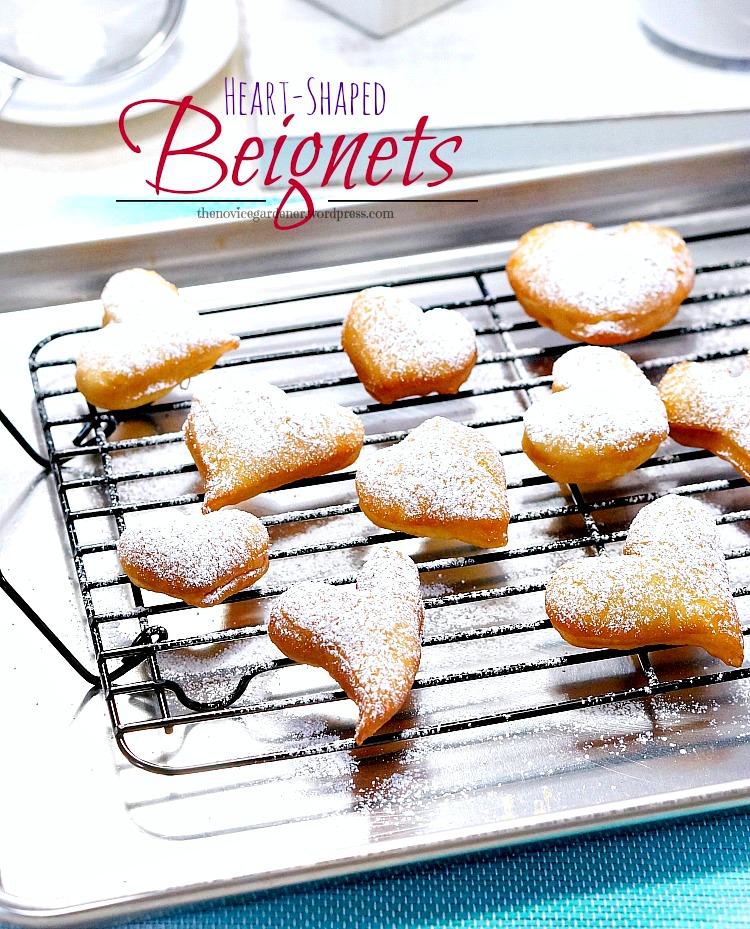 Recipe type:
Bread/Breakfast
1 cup 1% milk
2 tbsp butter
1 package rapid-rise yeast
⅓ cup sugar
½ teaspoon salt
1 large egg, beaten
3½ to 4 cups all-purpose flour (Use less for whole wheat - see notes)
Oil for deep-frying
Powdered sugar for dusting
Nutella for filling, if desired
Chocolate ganache for dipping or drizzling
Place milk and butter in a microwave-proof container and microwave for 1½ minutes, or until milk is warm enough to melt the butter.
Pour into a stand mixer bowl. Add yeast, sugar, and egg. Whisk to combine.
Mix flour and salt. Add into bowl.
Using the dough hook attachment, start mixing, slowly at first, until flour is well-incorporated.
Increase speed and continue to knead the dough until it is smooth and elastic, about 5 minutes.
Remove dough from bowl and place in a lightly greased bowl. Cover with plastic wrap. Leave it in a warm place and let the dough rise until it doubles in bulk, about 1 - 2 hours.
Punch down dough. On a lightly floured surface, roll out dough to about ½-inch thick. Cut into hearts with a cookie cutter.
Cut a little slit on top of the hearts to make sure they will stay heart-shaped when fried (See photo below)
In a deep heavy saucepan or an electric fryer, heat the oil until it reaches 360-375°F. Working in batches, fry the beignets for 1-2 minutes on each side, until puffed and golden brown.
Drain beignets on a plate lined with paper towel. Dust with powdered sugar and serve warm.
Make a little hole on top or bottom of beignet and pipe in Nutella using a piping bag fitted with a round tip (See photo below)
You will need less flour when using whole wheat flour, since it tends to absorb more liquid. Start with 3 cups first, then add more as needed
Recipe by
Fiesta Friday
at https://fiestafriday.net/2015/02/13/valentine-beignets/