Camarones Chipotle Crema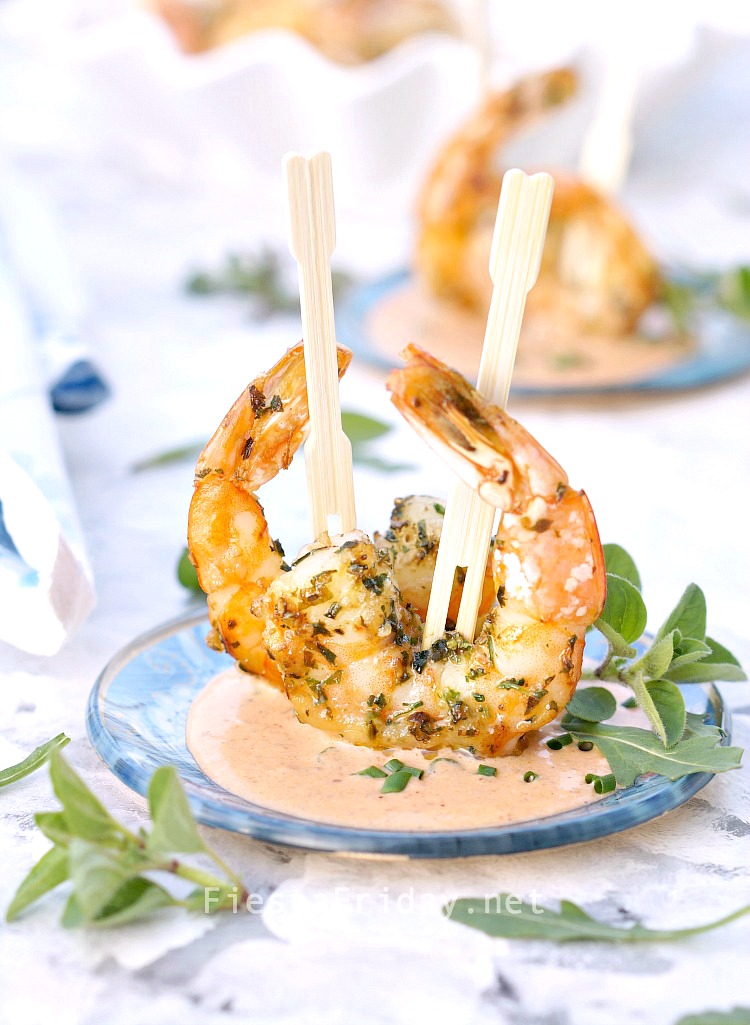 Author:
Angie | FiestaFriday.net
1 lb. shrimp, shelled and deveined
2 cloves garlic, minced
1 tablespoon olive oil
1 tablespoon lime juice
2 tablespoons fresh herbs (cilantro or oregano), chopped
Salt & pepper to taste
1 or 2 chipotle peppers, dried or in adobo sauce
1 tablespoon olive oil
2 cloves garlic, sliced thin
½ cup tomato purée or diced tomatoes
2 tablespoons milk
⅔ cup heavy cream
Salt & pepper to taste
Fresh herbs (chives, cilantro, or oregano), chopped
Marinate the shrimp in olive oil, garlic, lime juice, herbs, and salt & pepper for 15 minutes.
Heat a large non-stick sauté pan on high heat. Cook shrimp without crowding the pan. You may need to do it in two batches.
Cook shrimp for 2 minutes, flip, and cook for another 2 minutes. Set aside.
If using dried chipotle, soak first in hot water for about 30 minutes or until soft, then seed and chop.
Heat a sauté pan on medium heat. Add garlic slices and cook slowly until they're soft and golden brown.
In a food processor or blender, add the garlic, chipotle, tomatoes, and milk. Process until smooth.
Return to sauté pan, add cream and heat gently on low heat until sauce is completely warmed through. Add chopped fresh herbs and salt & pepper.
You can add shrimp to mix with the sauce or serve them separately.