Sesame Slaw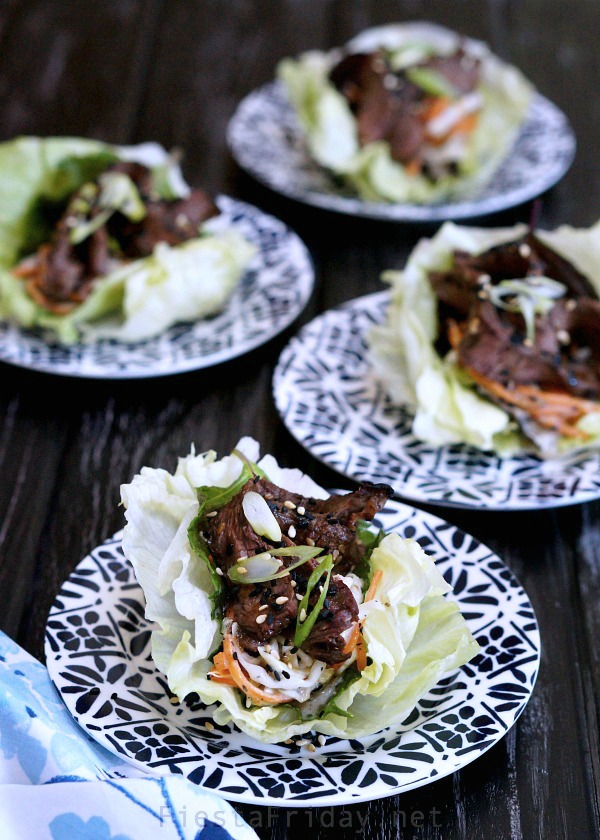 Author:
Angie | FiestaFriday.net
3½ cups shredded cabbage
1½ cups shredded carrots
2 green onions, chopped
⅓ cup light mayonnaise
2 tablespoons cider vinegar
2½ tablespoons sugar or honey
3 tablespoon sesame seeds (black or white)
1 small garlic bulb, grated
½ teaspoon grated fresh ginger
½ teaspoon salt
½ teaspoon sesame seed oil
Toast sesame seeds in a small skillet on medium heat, stirring occasionally, until lightly browned (about 3 minutes).
Coarsely grind the sesame seeds in a mortar and pestle.
Add to the rest of the dressing ingredients and whisk until well blended.
Mix the vegetables (cabbage, carrots, green onions) in a large bowl.
Pour dressing and toss with a pair of tongs to mix. Refrigerate until ready to serve.
Serve in lettuce cups or sandwiches.