Sesame Steak Sauce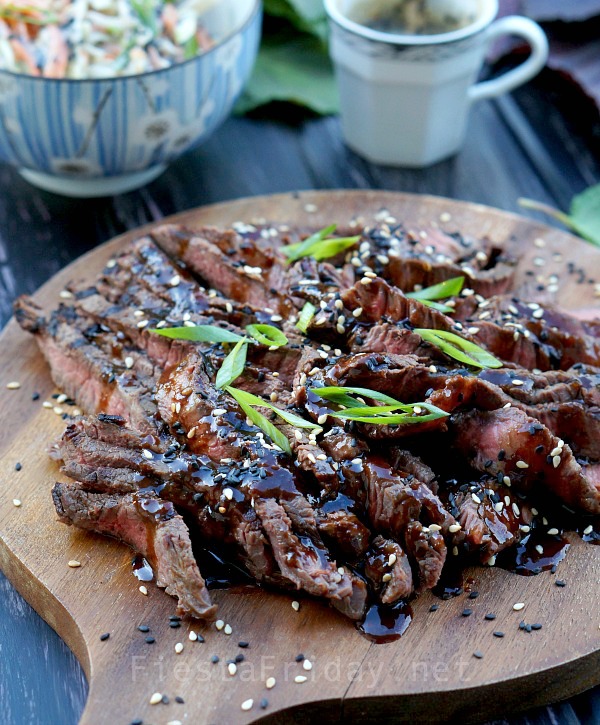 Author:
Angie | FiestaFriday.net
Recipe type:
Condiment/Sauce
½ medium pear (about ½ cup, any kind of pear), peeled and chopped
½ cup beef/chicken broth or water
¼ cup soy sauce
2 teaspoons Worcestershire sauce
3 tablespoons brown sugar
4 cloves garlic, chopped
½ medium onion, chopped
1 inch piece fresh ginger, chopped
2 teaspoons mirin
2 teaspoon toasted sesame seeds
1 teaspoon sesame seed oil
Put all ingredients, except for mirin, sesame seeds and oil, in a blender.
Purée until smooth.
Pour into a small saucepan and cook on medium high heat.
Bring to a rolling boil, then reduce heat and let it simmer for 10 minutes, stirring occasionally.
Strain sauce, pressing on solids to extract as much as possible.
Return to heat and continue cooking on medium heat until sauce is slightly reduced and thickened, about 5 minutes.
Add mirin, sesame seeds and oil. Stir briefly then remove from heat.
Serve with grilled steak.