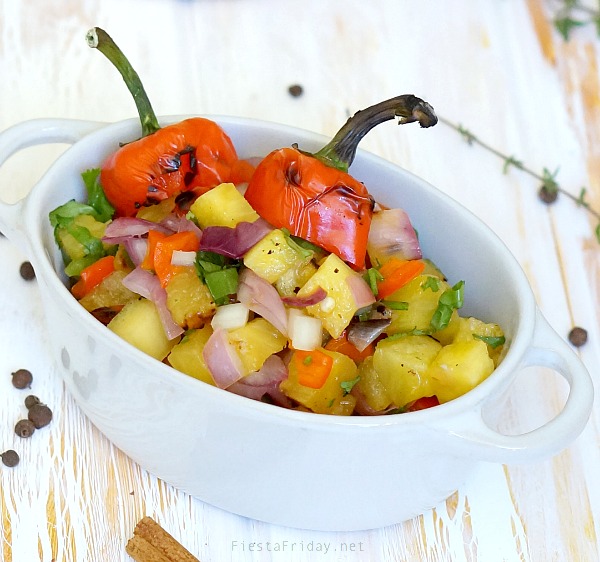 Grilled Pineapple Salsa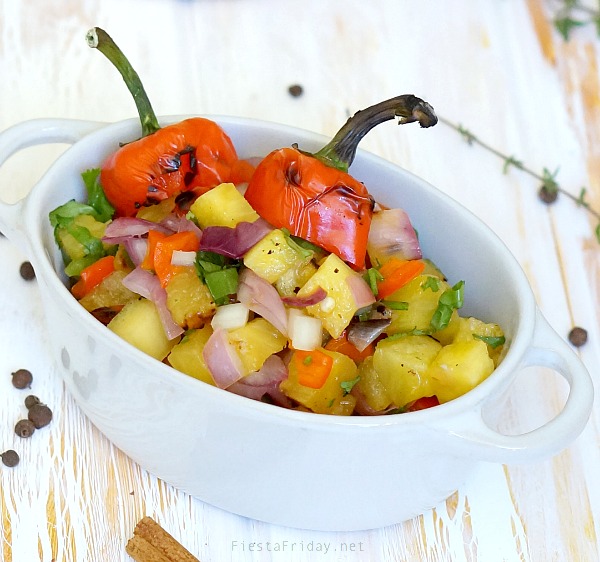 ½ fresh pineapple - peeled, cored, and sliced ½ inch thick
6-8 multi-colored mini sweet peppers
1 small jalapeño pepper
1 small red onion
¼ cup chopped fresh cilantro
1 tablespoon lime juice
1 teaspoon white sugar
½ teaspoon salt
½ teaspoon black pepper
cooking spray
Preheat grill for medium heat and lightly spray with cooking spray.
Grill pineapple slices, onion, and peppers until lightly browned and caramelized, 5 to 10 minutes. Cool pineapple and vegetables slightly, then chop. Place in a bowl.
Add lime juice, sugar, salt, black pepper, and cilantro. Toss to mix everything.