Chicken Cordon Bleu Wontons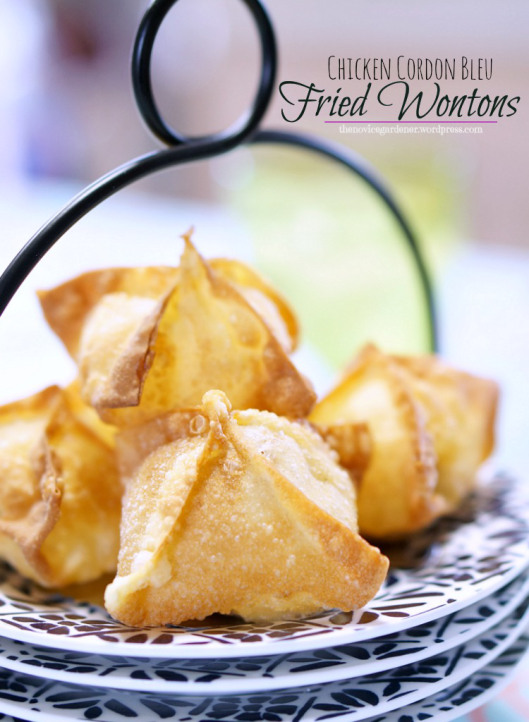 8 oz. cream cheese
1 cooked chicken breast (about 2 cups), diced
1 cup diced ham
1 cup grated Gruyère cheese
3 cloves garlic, minced
3 green onions, sliced thinly
Salt & pepper
1 egg, beaten
Cooking oil
Wonton wrappers
Mix all filling ingredients together in a bowl until combined.
Place about 1 tablespoon of filling on center of each wonton wrapper.
Dip your finger into the beaten egg, then "paint" the edges of the wontons with the egg.
Pinch two opposite corners together.
Now bring the two remaining corners to the center and pinch to seal. Seal all to form an "x". (See how-to photos below)
Fry in hot oil for one minute, or until golden brown. Drain on paper towels.
Or you can bake them. Pre-heat oven to 400°F. Line a cookie sheet with parchment paper or spray with cooking spray. Line wontons evenly, and bake for 10 minutes, or until golden brown.
Recipe by
Fiesta Friday
at https://fiestafriday.net/2015/03/11/chicken-cordon-bleu-wontons/