Feliz Cinco de Mayo!
In honor of the special day, I'll be serving Mexican food tonight. Most likely Barbacoa. Though it seems we have Barbacoa at least every other week, but who's complaining?!
And because the daughter is home, I'll be making two kinds of barbacoa. Pork, which is everyone else's favorite, and vegan, for the daughter. She prefers it to the meat version.
And since I'll be making the main dish, I should be enlisting other people to take care of the drinks and dessert. Besides, the daughter really is the expert on Tres Leches, which is the perfect dessert for a Cinco de Mayo dinner. How long ago did she make these mini Tres Leches? Surely, they're due for a repeat.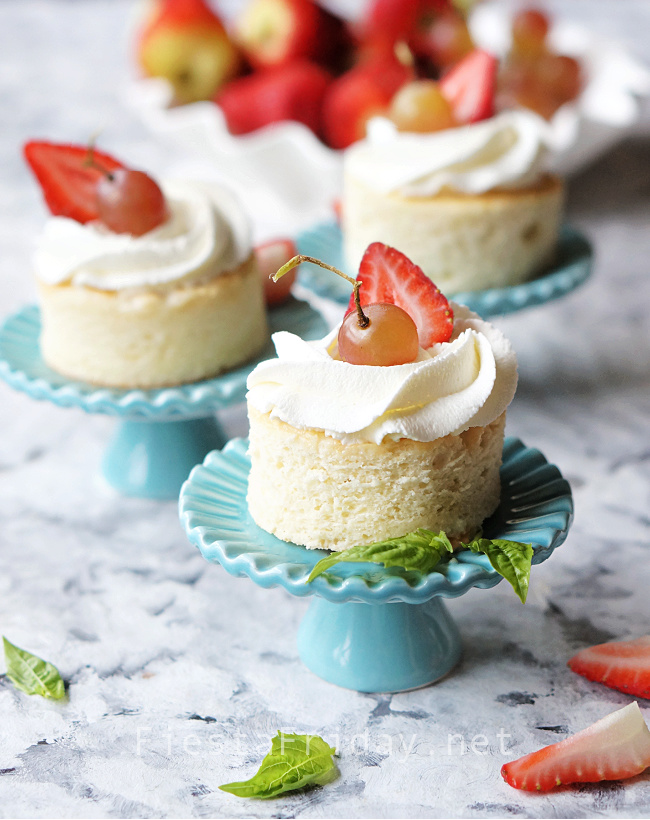 And surely, the husband and son can cobble together a margarita or two.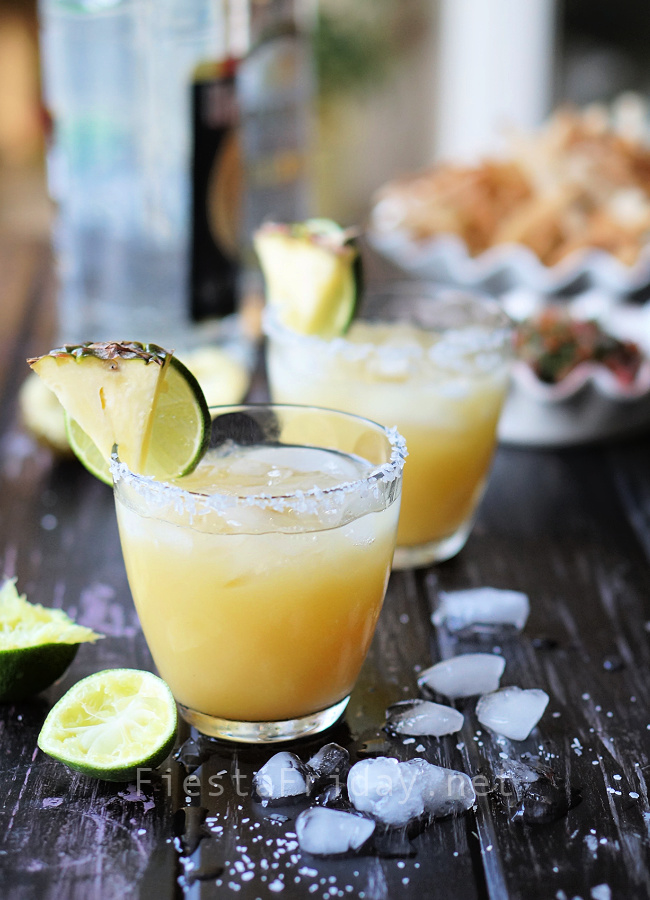 C'mon now, how hard can that be?!
What are you all having for your Cinco?!
And Now It's Time To Fiesta
Chicken Alfredo Roll-ups
"What a fun way to enjoy Chicken Alfredo! And what? You can customize each roll-up? A BIG YES!!" —
Tortilla Crusted Baked Marinated Pork Chops
"This is a wonderful idea! All those little broken bits of chips left at the bottom of the bag finally have some use!" — Angie
Old-Fashioned Strawberry Rhubarb Cake
"This may be the best thing to do with my homegrown not-exactly-eye-candy green rhubarb and smallish-and-slightly-sour strawberries. Can't wait to actually make something delectable with something from my own garden!" — Angie
Watermelon Juice
"Definitely a favorite especially since summer days are coming!" — Jhuls
***
Now, let's party! Join Fiesta Friday #483 by adding your link(s). Don't forget to link your post to FiestaFriday.net and the cohost's blog so you can be featured.
Your cohost this week is Pauline @ Beautiful Voyager
If you're interested in becoming a cohost, please let me know.
If you're new to Fiesta Friday, please read the guidelines.
You are invited to the Inlinkz link party!