It's the day after Thanksgiving, what are you eating?
Turkey sandwich? That sounds great. I'll most likely have that later.
Or maybe you're eating turkey soup? That sounds good, too. Anything involving leftover Thanksgiving turkey is a must for today, I suppose.
Though right now I'm all about the stuffing. I can't get enough! I made sure I baked extra so I can make stuffing waffles. To be eaten with a fried egg.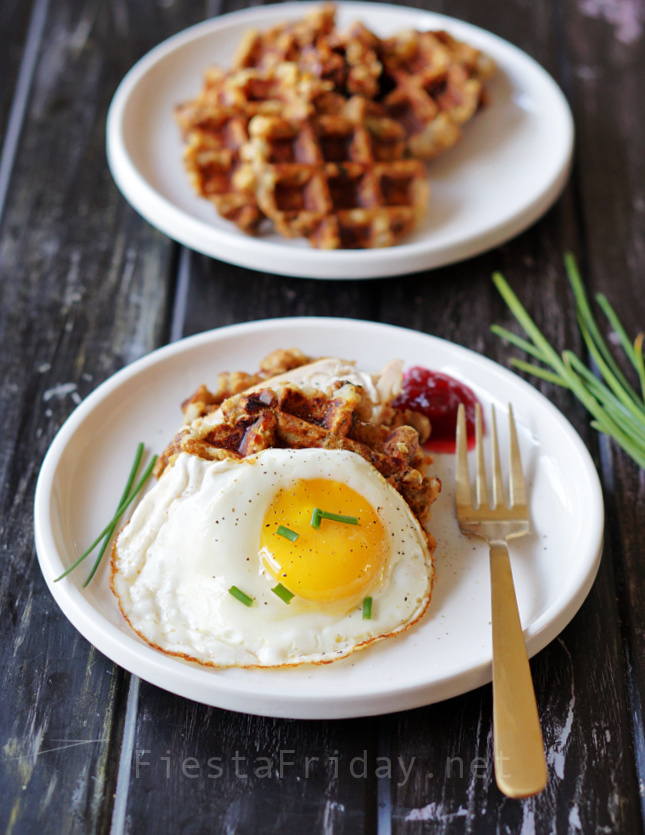 Yum, yum!
After my excellent brunch of stuffing waffles, I'll have a nice quiet time alone in the house while the husband and kids get themselves all frenzied looking for Black Friday deals. If the husband comes home with another TV I shall scream. Silently, that is.
Now, let's take a look at these
Turkey and Mozzarella Christmas Sandwich Loaf
Halibut and delicious Culatello Ham
Garlic Pepper Beef
A DIY Mini Succulent Christmas Trees
***
Now, let's party! Join Fiesta Friday #460 by adding your link(s). Don't forget to link your post to FiestaFriday.net so you can be featured.
If you're interested in becoming a cohost, please let me know.
If you're new to Fiesta Friday, please read the guidelines.
You are invited to the Inlinkz link party!