Omigosh! This blog needs to be dusted, am I right?! There's no new recipe to speak of since January. It definitely needs a good Spring cleaning. Much like the house and the garden! This weekend, then. It's got to happen this weekend. Because next week Easter will be here.
And what should I serve on Easter Sunday? I haven't decided, actually.
Most years I serve ham with scalloped potatoes and glazed carrots, but once in a while I get brave and serve lamb. I feel like I need to be brave this year.
But then again, lamb is not always well received. It's always iffy when I cook lamb. Sometimes it turns out… well, too lamby. Ham, meanwhile, is always safe.
Hmm… decisions, decisions…
There are two things that I do know I'll have to make sometime next week. One of them is these Hot Cross Buns.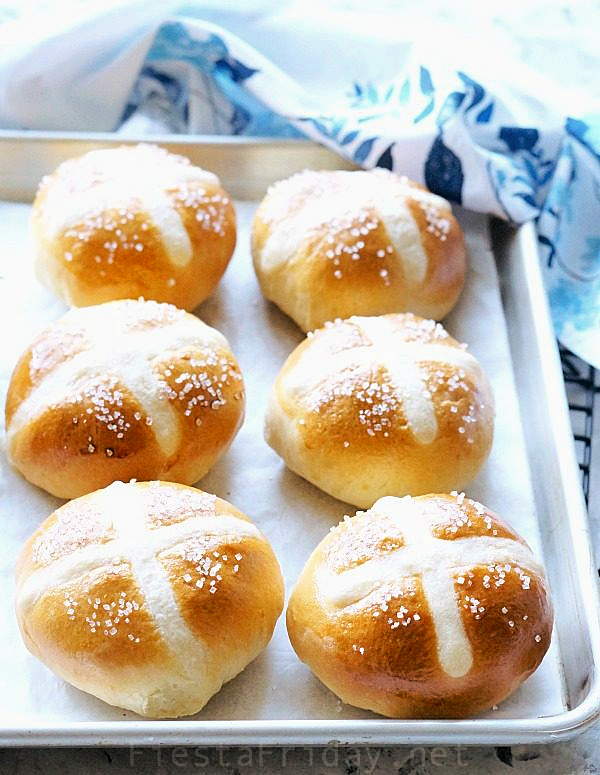 The other is this Easter Pie.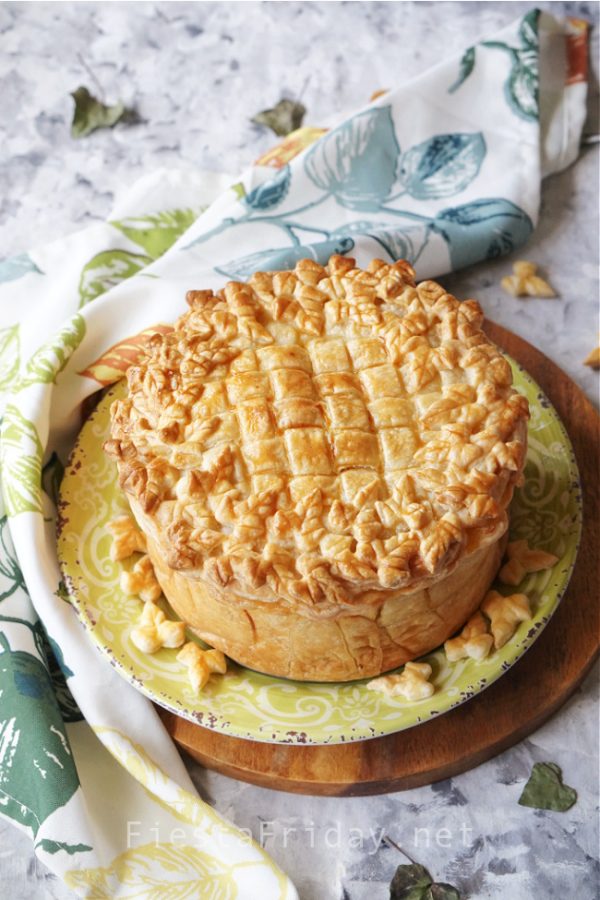 The Hot Cross Buns I've been making since the kids were little, but the Easter Pie is a newer tradition. Regardless, the family now expects both of them to somehow miraculously appear around Easter.
What about you, fiesta friends? What are you making for Easter?
Now, Let's Fiesta! Start by looking at these:
Cheesecake Stuffed Chocolate Easter Eggs
Mini Egg Cupcakes
Creme Egg Mousse Cake (Gluten Free)
Potato Chicken Pot Pie
***
Now, let's party! Join Fiesta Friday #427 by adding your link(s). Don't forget to link your post to FiestaFriday.net so you can be featured.
If you're interested in becoming a cohost, please let me know.
If you're new to Fiesta Friday, please read the guidelines.
You are invited to the Inlinkz link party!