Merry Christmas Eve, everyone!
Is anybody doing the Seven Fishes tonight? I'm exceedingly intrigued by this feast. And many times I suggested we give it a try. But the husband always gave me a look in response.
No words, just a look. You know that look, don't you? A look that says ENOUGH. No Seven Fishes! Sigh…
I may slip these Seafood-Stuffed Shells into our non-fish repertoire tonight though, seeing that when I made them a while back, they were pretty well-received.
And maybe Cioppino as well… And maybe smelts… And calamari… And baccala… And hopefully, everybody particularly the husband is none the wiser.
Here's a wonderful Christmas to all of you, however you celebrate!
Features!
Christmas Tree Bread
"I love this idea – so festive! It would be fun to have this at Christmas!" — Jhuls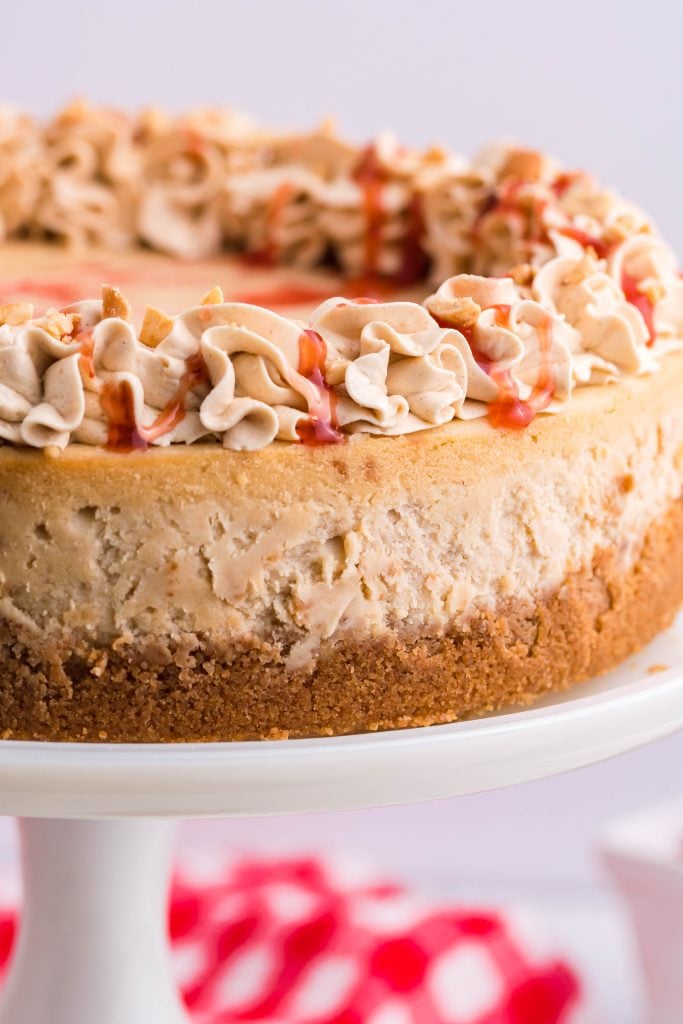 Peanut Butter & Jelly Cheesecake
"Wow, a PB&J Cheesecake! And such a pretty cake, too. It'll make a stunning centerpiece on your Christmas table." — Angie
Peppermint Puppy Chow
"I was sulking all day yesterday; all the stores were out of moose munch, arguably the most favorited Christmas movie-viewing snack in the house. But this Peppermint Puppy Chow sounds delightful. I'm so making it to offset the missing moose munch. And I know it'll be well-enjoyed!" — Angie
Easy Instant Eggnog Pudding
"So, okay, eggnog… what can I say… it's not my cup of tea… But, wait, in pudding form?! That's more like it. Yes, I think this Eggnog Pudding will do! Rejoice eggnog avoiders!" — Angie
***
Now, let's party! Join Fiesta Friday #412 by adding your link(s). Don't forget to link your post to FiestaFriday.net so you can be featured.
If you're interested in becoming a cohost, please let me know.
If you're new to Fiesta Friday, please read the guidelines.
You are invited to the Inlinkz link party!