So this happens every year, around this time. My attention is diverted to the outdoors. I spend all my spare time in my garden, and barely a minute in the kitchen. Okay, maybe 2 minutes. Just enough time to put something in the microwave.
I did manage to make matzo ball soup earlier this week, though.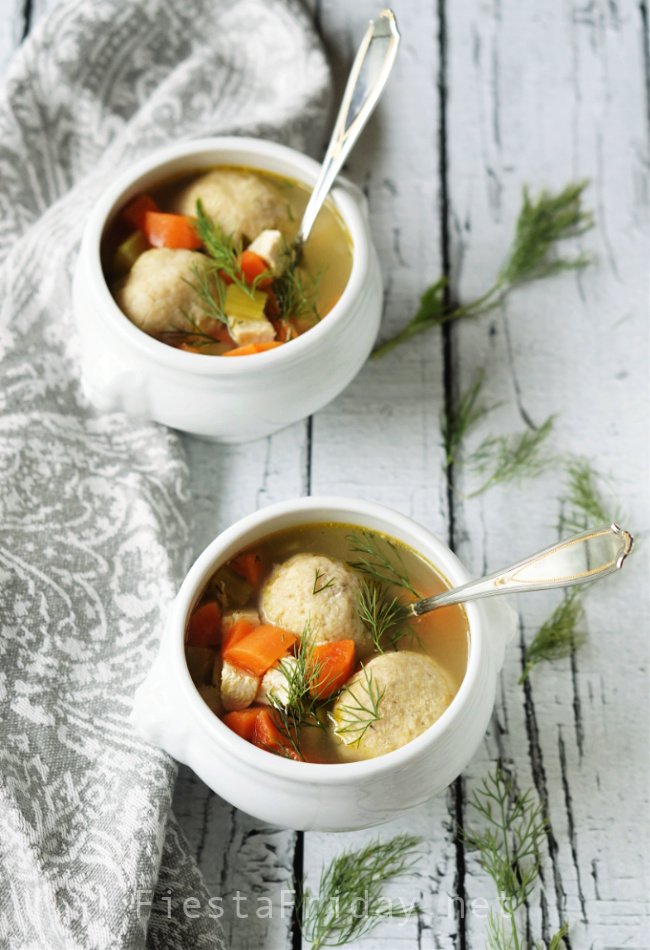 Matzos were crazy cheap, like $1.99 for 5 lbs! I had to buy a box. What else can you make with matzos besides the soup? I suppose I can treat them like crackers and eat them with cheese, or use them like breadcrumbs. Any other ideas?!
Delicious Recipes From Last Week's Fiesta
Beet Flatbread – Beet Roti
Easter Egg Cookies – Paleo with Lemon Curd
Cheesy Cherry Tomato Quiche
Soy Nuts
***
Now, let's party! Join Fiesta Friday #375 by adding your link(s). Don't forget to link your post to FiestaFriday.net so you can be featured.
If you're interested in becoming a cohost, please let me know.
If you're new to Fiesta Friday, please read the guidelines.
You are invited to the Inlinkz link party!