Hello Fiesta Friday Friends! I have a freebie for you.
This.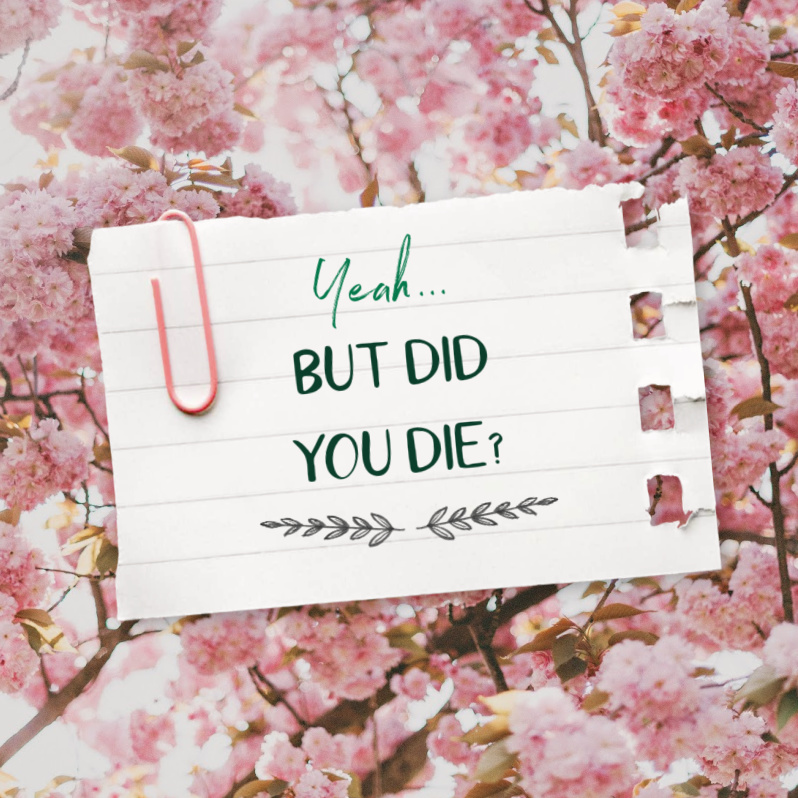 I made it for myself, but you're welcomed to do what you want with it. Print it, share it, post it on your blog, anything. It's yours to keep.
I'm going to print mine and have it framed, as a reminder. That nothing, absolutely nothing is going to ruffle my feathers. Not even after someone made an unkind comment on this unsolicited post.
?? Happy St. Patrick's Day! ?? Guinness-flavored onion brown gravy over New Zealand pork chops is the perfect meal for…Posted by NZPork on Tuesday, March 16, 2021
Apparently, my Guinness Pork Chops recipe caught the attention of a New Zealand pork company and they decided to share it on their Facebook page. Hurray!
Oh, but wait… why is a certain Robert Walker unhappy about it? You'd have to visit NZPork to read his comment.
My response is and always will be… Yeah, but did you die? ← insert laughing emojis here.
Now, it's time to party!
First, let's look at these:
Banana Bread Biscuits
"Combining banana bread with a biscuit, creative and looks delicious. Who would have thought?" — Liz
"This is the first I've heard of such a thing as a Banana Bread Biscuit! And a wonderful thing it is!" — Angie
Calamares (Deep-fried Squid)
"I'm impressed that someone made these from scratch. They look crisp and delicious. It's my favorite restaurant starter and doesn't take well to take out."
"This has me drooling. It's all Jhuls's fault. It's my favorite appetizer ever! Sooo….good!!" — Angie
Red Pipian (with Vegan Option)
"Intriguing use of sunchokes as a meat replacement in the vegan option. And the sauce looks flavorful and complex." — Liz
"Sunchokes are aggressive plants, and I've been ruthlessly yanking my wild patch. Well, I need to stop. Because this Red Pipian makes me want to eat sunchokes!" — Angie
Best Gluten-Free Hot Cross Buns
"I have to share these. When I see hot cross buns, I know Easter is near. And when Easter is near, spring is also near. And when spring is here, flowers will soon appear… and so on… so, hot cross buns are a good thing!" — Angie
***
Now, let's party! Join Fiesta Friday #372 by adding your link(s). Don't forget to link your post to FiestaFriday.net and the cohost's blog so you can be featured.
Your cohost this week is Jhuls @ The Not So Creative Cook
If you're interested in becoming a cohost, please let me know.
If you're new to Fiesta Friday, please read the guidelines.
You are invited to the Inlinkz link party!