Sourdough Discard Buckwheat Poffertjes may be the best and cutest thing you can make with your excess sourdough starter.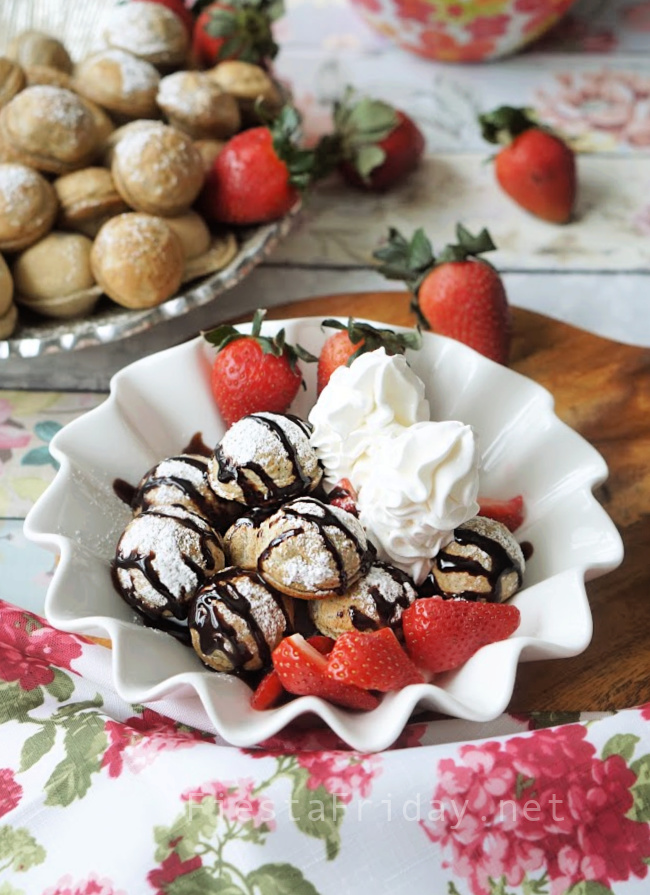 When life gives you sourdough discard, don't discard it! Use it to make Sourdough Discard Poffertjes instead. And while at it, why not sneak in something healthy in there, too? Like buckwheat flour.
Adding buckwheat flour to your batter not only makes your poffertjes a healthier treat but because buckwheat is gluten-free, it also helps make these poffertjes softer and fluffier. As if that's not enough reason to add it, buckwheat flour also gives these poffertjes a nutty flavor, almost as if roasted nuts have been added.
But not everybody loves buckwheat. Some people think its wheaty flavor is too strong or bitter. If you happen to be a buckwheat disliker, you can make these poffertjes with just regular all-purpose flour.
The Backstory
So it's getting ridiculous how much sourdough starter is accumulating in my fridge. It's partly because I can't get organized enough to follow through with a sourdough recipe before it's finally time to retire for the day.
Unlike instant or dry active yeast, sourdough starter utilizes natural yeast which takes its time to rise. You need to figure in hours of proofing before baking or cooking.
In my case, more often than not, I have every intention of making a sourdough something, start the process of bulking up my starter, but then before the actual baking or cooking takes place, I lose steam. Hence, into the refrigerator, the bulked-up starter goes. It's a vicious cycle, seriously. And it needs to stop now.
Enter these Sourdough Discard Buckwheat Poffertjes.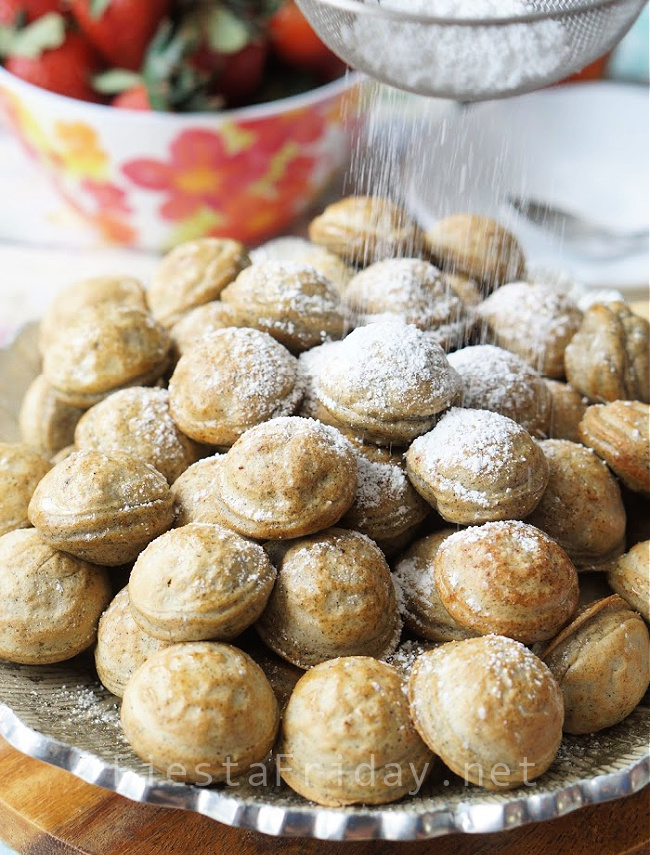 Can we say amen to that? I'm starting to sound like that guy on TV. You know, the one who keeps saying, "Amen, people?!" Okay, I guess there are many guys out there saying something like that on TV, usually on Sundays. But I'm not here to preach to you. I'm just trying to let you see how beautifully a cup of sourdough discard can be transformed into cute little morsels of tasty goodness otherwise known as poffertjes.
What are Poffertjes?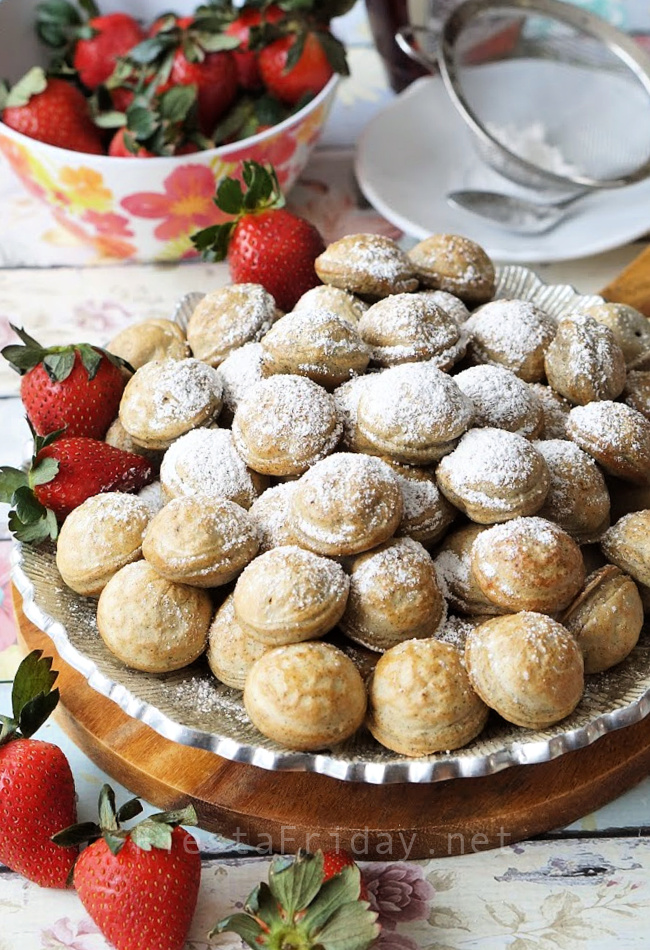 Poffertjes are small puffy pancakes of Dutch origin. More often than not, they're made with yeasted batter, though there are versions that do not use yeast, relying instead on baking powder as a leavening agent.
I've eaten poffertjes made with and without yeast. The ones made with yeast have that characteristic slight chew to them, while the ones made with baking powder are more similar to American pancakes, soft and yielding.
In this recipe, I'm offering yet another version altogether, using sourdough discard/starter amended with baking soda. The result is closer to the yeasted version in flavor but as fluffy and soft as the non-yeasted version. It's the best of both worlds!
What pan is used to make poffertjes?
Poffertjes pan, that's the short answer. But what if you don't have such a pan? I don't own one myself, actually. There are just so many pans one can own. What I do have is an electric cake pop maker. Correction, my daughter owns it. I bought it for her years ago as a Christmas present, just as she graduated from Easy-Bake Oven.
Despite it being bought as a child's toy cake pop maker, it actually does bake little cake balls pretty well. So, that's what I used.
If you have the Danish ebelskiver pan, you can use that, too. Or a takoyaki pan. The truth is, you can even make poffertjes on a regular frying pan. Your poffertjes will be flat as pancakes, but they will still taste good.
As a matter of fact, poffertjes are not supposed to be perfectly spherical like balls, unlike the Danish ebelskievers or pancake balls. They're supposed to look more like disks, puffy in the center and gradually flattening around the edges.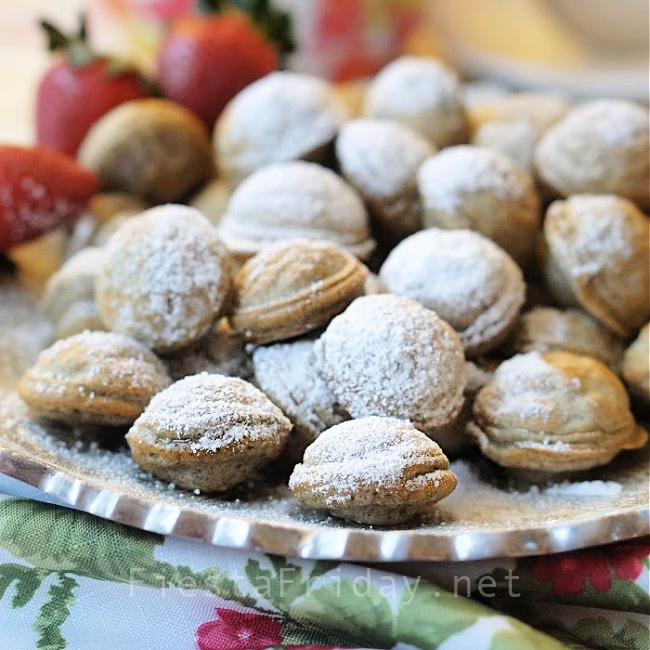 How to achieve disks instead of balls using a cake pop maker
It's just a matter of how much you fill the cavities of the cake pop maker. I find that if you fill them just slightly below the brim, you end up with full, spherical balls.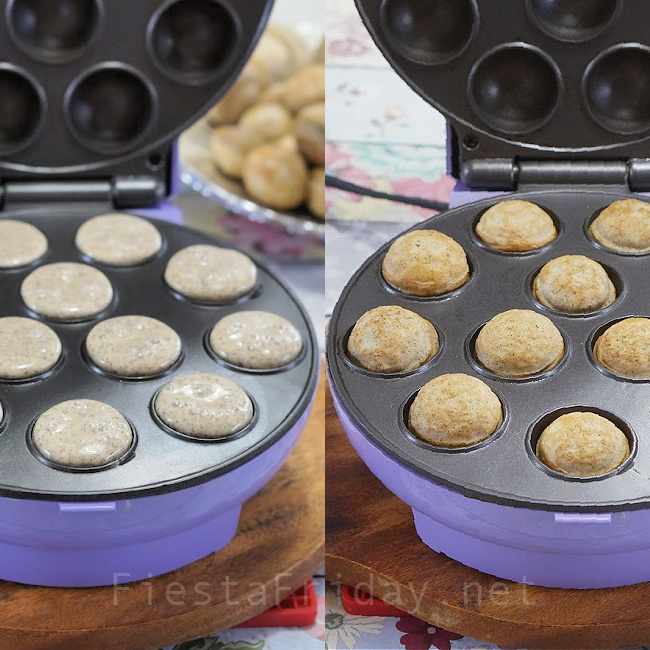 The great thing about using a cake pop maker, since it has a lid that mirrors the bottom part of the pan, is that you don't need to flip these poffertjes, especially if you make them into balls. You just pull down the lid on the batter and both the bottom and the top of the balls bake simultaneously.
If you want disks, however, fill the cavities not more than 3/4 full. You will have to flip the poffertjes halfway through, but it's really fun to do.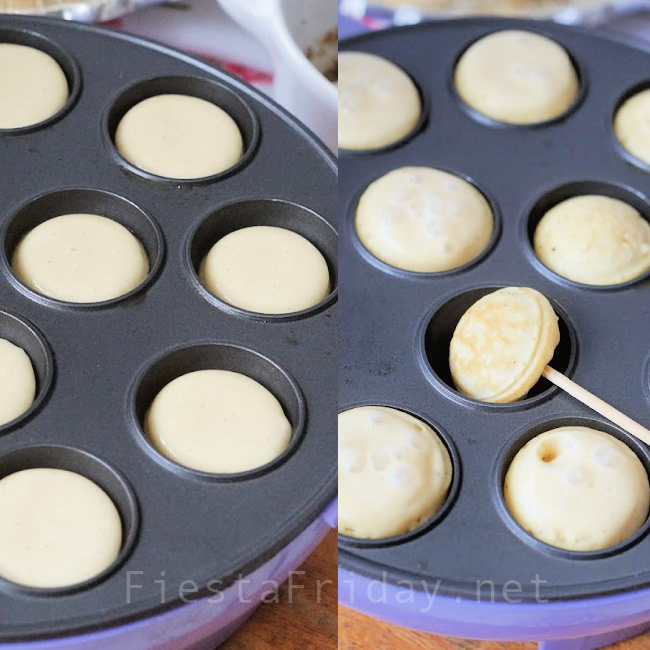 Balls or disks, these Sourdough Discard Buckwheat Poffertjes are truly delightful! Delightful to make, and even more to eat!
How To Serve Poffertjes
Just like your American pancakes, how to serve these poffertjes is up to individual taste. I like mine served with cherry, strawberry, or any berry sauce.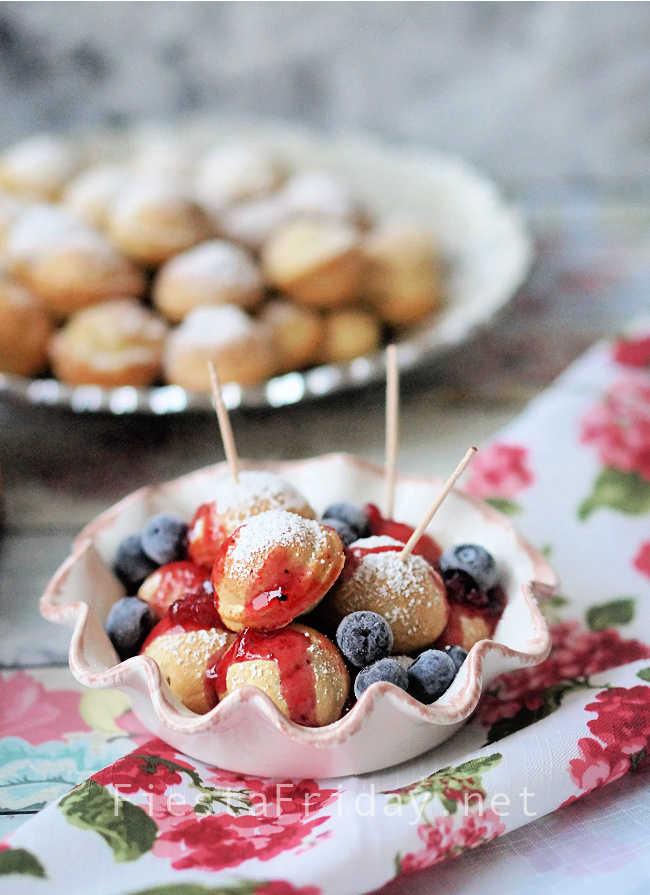 My kids like them with chocolate syrup and whipped cream.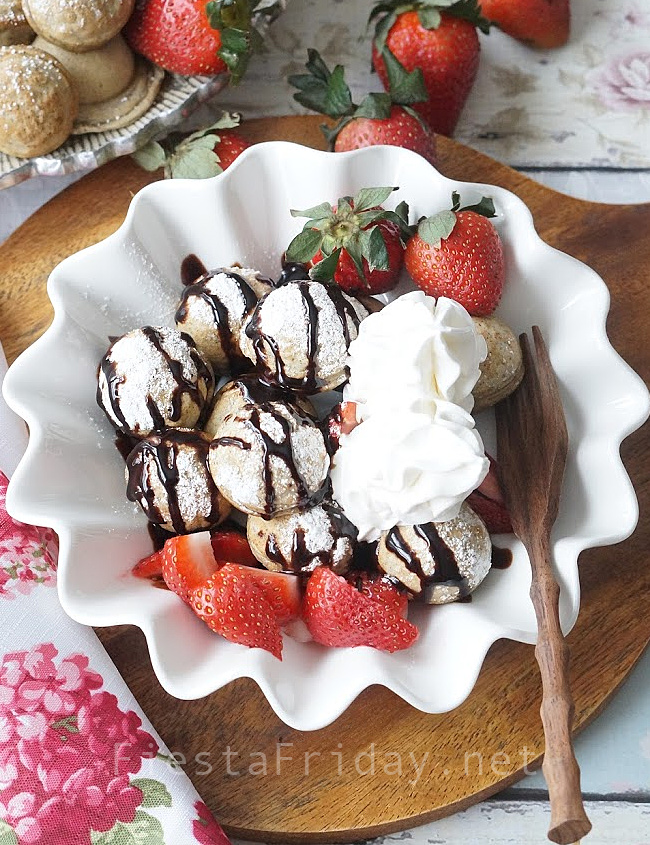 Whichever you prefer, just make sure you brush them with melted butter first, browned butter if you want them to be extra flavorful. Then never forget to sprinkle them with lots of powdered sugar!
Sourdough Discard Buckwheat Poffertjes
Don't discard your sourdough discard! Turn them into these delectable little pancakes known in Dutch as poffertjes.
Author:
Angie | FiestaFriday.net
Recipe type:
Breakfast/Snack
Cuisine:
European (Dutch)
Ingredients
1 cup all-purpose flour
½ cup buckwheat flour
1 tablespoon sugar
1 teaspoon baking soda
½ teaspoon salt
¾ cup sourdough starter (or discard)
1 cup milk
2 eggs, beaten
Browned butter, melted
Instructions
In a large bowl, place flours, sugar, baking soda, and salt. Mix with a whisk.
In another bowl, beat the eggs, then add the sourdough starter and milk. Whisk to blend.
Pour the liquid mix into the flour bowl. Whisk to mix everything. The batter should the consistency of a thin pancake batter and it should bubble up nicely. Transfer into a cup that has a pour spout.
Turn on your electric cake pop maker. When it's sufficiently heated, brush each cavity with browned butter. Pour batter into each cavity about ⅔ to ¾ full. Don't overfill. Remember, we're not making cake pops; we're making poffertjes.
Lower the lid of the cake pop maker, bake for about 1 minute. Open the lid, flip poffertjes using a bamboo skewer, bake for another minute.
Remove poffertjes using the skewer. Keep them in a warm oven while finishing the rest of the batter.
Brush with more browned butter before serving, then sprinkle with lots of powdered sugar. Serve with chocolate or maple syrup, fresh fruits, and whipped cream. Or you can serve them with a fruit (cherry/strawberry/lingonberry) sauce.
If you like this recipe, please give it a ⭐⭐⭐⭐⭐ rating in the comments section below. Thanks!

Save This To Make Later